http://taylorswift.com/forum/taylor_news/2648073?h=l#post_26098203 HELP THIS GET NOTICED BY TAYLOR
http://taylorswift.com/forum/taylor_news/2762413/?h=l&r=29706713#post_29706713 HELP GET TAYLOR TO SEE THIS



Oh hey guys!!!



Hey!!! So here's a little about me. My name is Kathleen, but everybody calls me Katie for short. I'm 16 years old and I live in Texas.I have 3 sisters, all older than me. I have two dogs and 1 cat. I have a nephew and 2 nieces.

And I turned RED on August 7th. I like Taylor because fame hasn't gone to her head, because of how much she loves her fans, because of the hard times she got me through, because if I was having a bad day Taylor's music was right there for me, because she taught me to dream. My biggest dream in life is to be just like Taylor she gives me hope that I will achieve that dream one day.
So what other kinds of music do I like? Well, I like country music and some pop music. But unless it's Ed Sheeran I don't listen to rap. And I don't listen to rock and roll or music that every other word has to be bleeped out, you know what I mean? I listen to Contemporary christian music, as well.
Let see... I love The Hunger Games and I'm TOTALLY Team Peeta. I like Nicholas Sparks books. I'm completely in love with Hunter Hayes. I would love to live in Nashville.
So, I've made some REALLY AMAZING BEYOND AMAZING friends on this website:
SwiftGeek, who's like a big sister to me
heffrondrive, she is my best friend on here, and I LOVE her to death
tsfan4595, I actually got to meet her and she's amazing!! She's a older sister to me too.
Sparkle swift13, who's like a little sister to me and she's amazing and so stinkin' nice and my best friend
(I realized I called more than 1 person my best friend... I kinda have multiple best friends)
And the list just goes on and on.
My families always like "why don't you talk to people in real life and not over the computer?" and I'm just like


I think of all of you as family and if you ever need anything or need a friend I'm always here. Seriously I always accept friend requests and always answer PMs; there's not much you can tell me that IO haven't heard about or been through myself so don't hesitate. So if u read this whole long thing; Thank You. I love you more than Taylor, Hunter Hayes, and sparkles, and that's true love
Now for some more GIFs
First Day of Middle School:


Last Day Of Middle School: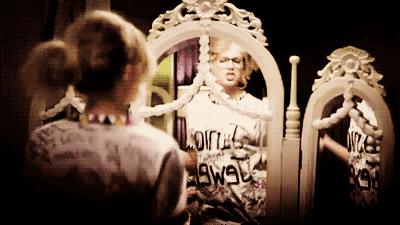 First day of High School:


My first Taylor concert: August 7th, 2013



When I hear Taylor and I'm out in public I'm all like:


But inside I'm like:


When someone say your WAY TOO obsessed with Taylor:


When someone says they don't like Taylor:


And then they go she can't sing so I'm like:


Then I'm like oh, I'm sorry i didn't occur to me that u have Grammys and Sold-out tours:


My favorite Taylor Song!!!!!


And who doesn't love this?


Or the "Hi! I'm Taylor"


Me if I ever meet Taylor:


When watching an award show and Taylor DOESN'T win:


When watching an award show and Taylor DOES win:


It's good to know somethings never change:


And I love this:


I think this video made me realize how PERFECT she is:


Long Live that look on her face:


Things me and Taylor have in common:
"Girlnextdooritis"


our sport ability


Lack of love life


This feeling:


Believing in true love (she's the ONLY reason I do though)



How can you not love him??? Yeah I'm completely obsessed with Hunter Hayes.


My fav movies and books:
October Baby


The Hunger Games


Catching Fire


The Fault In Our Stars


The Giver



Love you guys!!!!

The college I'm going to has a songwriting program and I want to audition for it. The thing is I'm not the best at playing guitar right now and I can have someone else play it for me. I know there's a lot of talented musicians on here. Would any of you who can play the guitar be willing to record two of my songs for me by March 15th and then possibly later in May if I don't get in the first...