Heyy!! So I'm pretty stoked that you took the time to check out my profile so thank you for that(: I've been a swiftie since 2007 and I don't think I've gone a day without thinking about Taylor since. October 8, 2010 was the most ENCHANTING night of my life because I got to be in the same stadium as Taylor! Taylor has changed my life in so many ways. I can't wait till the day I meet her and get to tell her how much she means to me!
I love sharing random stuff about myself so I hope you have fun reading this(:
Thanks again for checking out my Profile! Feel free to add me or message me(:

-I live my life by my Lord and Savior, Jesus Christ
-I LOVE rainy weather
-I want to be a neonatal nurse someday
-I love animals
-I get chills when I listen to Long Live, All Too Well, or Haunted
-I'm obsessed with the blue dress Taylor wears in the Our Song music video
-I love Chevy trucks from the 50's
-I have absolutely no cooking skills what so ever:P
-I love highschool!!
-I've lived in Texas my whole life
-I love Ed Sheeran, Andrew Garfield, Johnny Depp, and Leo Dicaprio
-I have scoliosis and wear a back brace to treat it (I love talking to people about it so message me if you have any questions!)
-I was a competitive gymast for 9 years
-I love the beach and I think snow is magical
-Taylor has inspired me to learn to play guitar
-I'm a hard-core swiftie
-I love to run
-I will always love Taylor, FOREVER AND ALWAYS(: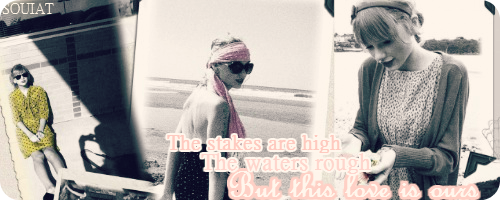 Graphic Contest Awards:


I'm selling two taylor tickets for the Dallas concert on May 25th! They are section c235, row 7, seat 15 and 16! $110 a piece! Let me know if you're interested!