Rest In Peace: Charlotte Bacon (6), Daniel Barden (7), Rachel Davino (29), Olivia Engel (6), Josephine Gay(7), Ana M. Marquez-Greene (6), Dylan Hockley (6), Dawn Hocksprung (47), Madeleine F. Hsu (6), Catherine V. Hubbard (6), Chase Kowalski (7), Jesse Lewis (6), James Mattioli (6), Grace McDonnell (7), Anne Marie Murphy (52), Emilie Parker (6), Jack Pinto (6), Noah Pozner (6), Caroline Previdi (6), Jessica Rekos (6), Avielle Richman (6), Lauren Russeau (30), Mary Sherlach (56), Victoria Soto (27), Benjamin Wheeler (6), Allison N. Wyatt (6)

I think it would be great if everyone on TC would just copy and
paste this post to their profiles. Let those names shine. Please God help their families and friends cope with this tragedy.






Hi! I'm 17 years old, and I love pink. Obviously, this is all written in pink. Okay so anyway, Thanks so much for coming to my profile (:

Let's do some basic facts about me:
~I'm a rambler. So I talk a lot. You don't have to read this entire thing.
~I love pink. I already said that.
~Broadway is my life
~Betty White is one of my favorite people ever.
~13 isn't my lucky number. Just my favorite number.
~I'm pretty sure 7 is my lucky number.
~I'm really weird. The weirder you are, the more I'll like you.
~I love unicorns, like, I really do.
~I'm an actress
~Officially in love with Aaron Tveit.
~I listen to showtunes all the time.
~Going to major in theatre
~I'm really short.
~My hair is black and I have highlights.
~I do archery, and I'm a left-handed shooter.
~Glitter is awesome.
~I write stories
~I want to live in England
~I'm obsessed with accents
~I have the greatest friends you could ever ask for
~I've been told that I'm funny. I don't agree or disagree.

I love making friends through tumblr and other sites. If you want to message me, I normally always answer here: http://but-im-a-squish.tumblr.com/ask



Gif spam? I found all on tumblr, credit to the owners. (:

Why can't I be this pretty?



How I wish I looked:



When someone compliments me:



When I have no idea what's happening.. Which is quite often:



Story of my life.



My life right here.



Accurate.



When I find something in common with a famous person I love:



When I read Divergent and met Tobias:



When someone insults my best friends or fandoms:



This makes me happy.



Walking into Lighthouse (theatre group) the first time:



Going on to stage:



My reaction to seeing the crowd:



Whenever I start a performance:



Taking my bow after a show:




My disbelief face:



Les Misérables:




My love: Books.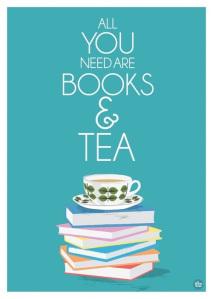 No Items

There is nothing to display yet, check back soon.
Recent Blogs
No Items

There is nothing to display yet, check back soon.