Hello there and thanks for visiting my profile!!!! My name is Justin and I come from western Wisconsin. I was born on December 26 aka the day after christmas and I am in my mid 20's. I joined TC back in June of 2013 not really thinking I would stay or be very active but I have made some of the most amazing swiftie friends ever so here I am still!!! Im a very outgoing person, maybe a little too much sometimes. I tend to talk alot even if I barely know you.


A little more about me: I love sports and my favorites are Basketball, Football, Baseball, and Hockey. I have played hockey and basketball for most of my life. My favorite hockey teams are the San Jose Sharks and Minnesota Wild. Favorite baseball teams are Boston Red Sox and Milwaukee Brewers. Favorite football team is the Denver Broncos.


Now for the crazy part of my life. The photo above is one I took of a tornado in Wisconsin back in May of 2012. I work as an outdoor landscapes and extreme weather photographer. Every year April through October I drive across Wisconsin, Minnesota and Iowa in search of supercell thunderstorms and tornadoes to photograph. I have always loved weather and photography so thought why not combine the two!? I also photograph the northern lights, my avatar is a selfie of me with the northern lights in the background from August 2014. Here is my favorite northern lights photo to date which was from March 17, 2013. I also work a side job doing overnight logistics at Target.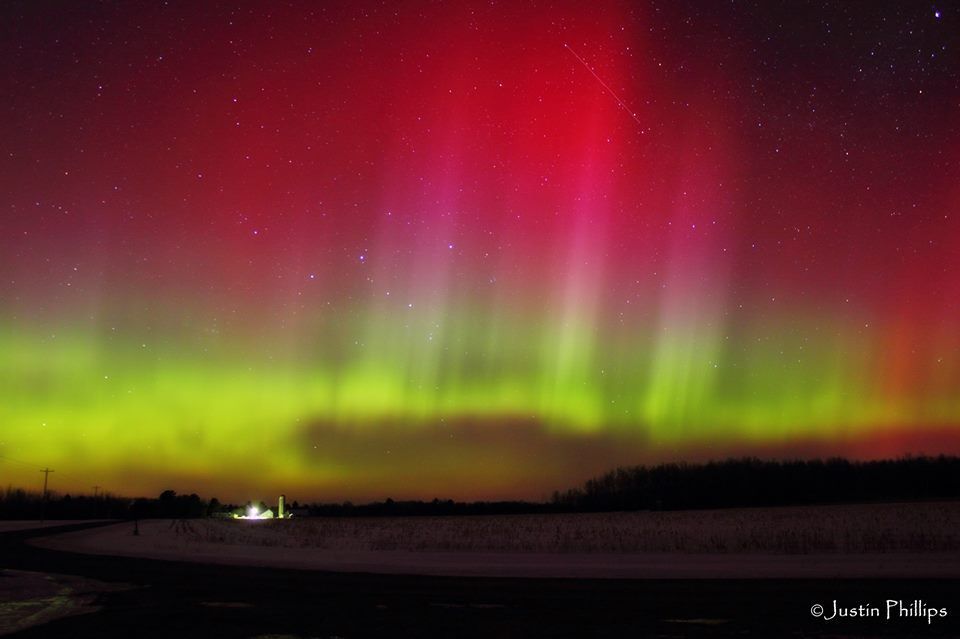 My other big love in life is music, especially Taylor Swift (shocking huh?). My story on becoming a swiftie isnt overly exciting but here goes. I had always been a casual fan since she first came out but it was during the Speak Now era where I went from casual to swiftie. I liked alot of the songs off it that were on radio so I bought the cd, which led me to buy the ones before it. Than my friend Lindsey asked if I wanted to tag along to her 6/8/11 and 6/14/11 shows. I thought sure it might be cool. Both times I was just blown away by not only her music but her amazing concert ability and how she makes it feel so personal to each fan. From then on everything changed. I was lucky enough to see her again this year during the Red tour at St Paul and it was amazing as always!!!!!!!


Aside from Taylor my other favorite artist is the rock group Muse. I have been a huge Muse fan since 2006 and have seen them live in Minneapolis twice.


I listen to all kinds of country and rock but Taylor and Muse definately stand above the rest for me. I also taught myself how to play electric guitar three years ago. I own a Fender Thinline Telecaster exactly like this one:

When at home I mostly jam along to Muse and the lead lines of Taylor Swift songs. I also play guitar for a progressive/alternative rock band called Wound Symmetry and sometimes fill in for a local country rock group who does covers from Taylor to Brad Paisley and other big country artists.


My favorite Taylor Swift songs to play on guitar in no order are:
Red
Sparks Fly
Better Than Revenge
Enchanted
Haunted
The Story Of Us
You Belong With Me
Love Story


My 13 favorite Taylor Swift songs in general are:
1. Red
2. State Of Grace
3. Sparks Fly
4. Enchanted
5. Haunted
6. Back To December
7. Forever And Always
8. Today Was A Fairytale
9. Long Live
10. Better Than Revenge
11. Mean
12. Tim McGraw
13. Should've Said No


If you read this whole thing I applaud you as it turned out way longer than I planned. Its been enchanting to meet you all!!! Feel free to send me a friend request/message/comment as I always get back to them and would love to meet you!!!! I may take a day or two to get back to you sometimes (especially April through October) if things are busy so dont feel like I am ignoring you! If you want to see more of my photography I included the link on the side to my facebook photography page. I will also be making a youtube for my guitar covers of Taylor and everything else soon, as I just got a new laptop. Thanks for checking out my profile and I hope you have a wonderful day!!!!!

Hello my fellow swifties!!!! I have alot of messages asking where I've been the past week or two so instead of going through them I thought I would post a blog. I had a really bad flu the last two weeks and had very little energy to check TC or do much of anything really. Then Friday night I got in a car accident trying to avoid someone who must have forgotten how to drive in Wisconsin during...