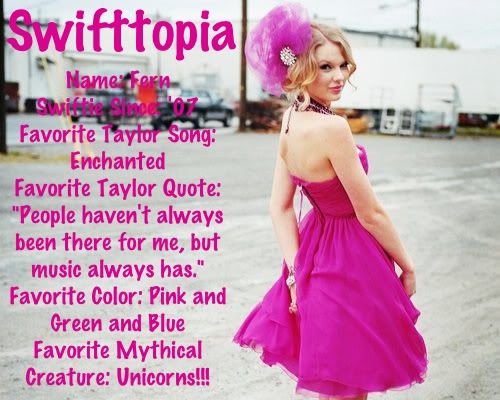 I'm a tween girl, living in our crazy, beautifully imperfect world. I joined around Thanksgiving, and I keep coming back.

I write songs. Music has shown me something I never knew even existed. I play clarinet, and I'm learning how to play guitar.

I love winter, maybe because I think ice is beautiful. The smell of baking enchants me, and so does glitter. I've always been a sparkly person, I guess.

THANK YOU. I LOVE YOU LIKE I LOVE MUSIC, GLITTER, AND WINTER. AND THAT'S REAL LOVE.







http://taylorswift.com/users/u8u6tSKx