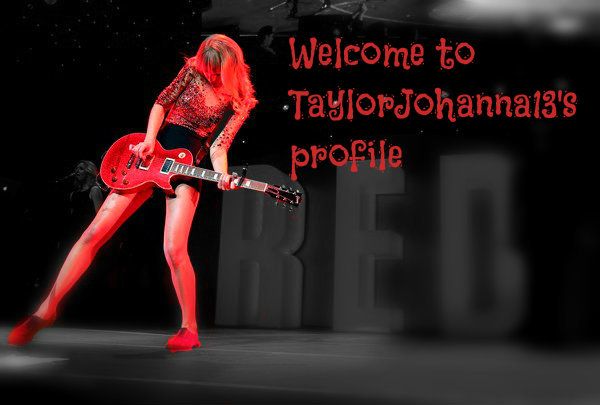 Hello fellow Swifties! My name is Johanna. I am 18, soon 19 years old and live in Sweden.
I have been a fan of Taylor since I was 13.
The frist song I heard with her was Love Story and I fell in love with her music immediately!! Since then I've been obssesed with Taylor and her amazing music!!!! :D
She has been and still are a big part of my life and of who I am. Haha.. that sounds a bit creepy... but yeah.
Oh, and 1989 is my favorite album so far!! My favorite song.. or songs from the album is "I know places", "Bad Blood", "Style" and "Welcome To New York" :DDD
What's your favorites?? :)
Oh and now it's finally official... I AM GONNA SEE TAYLOR FOR THE FIRST TIME EVER LIVE ON JUNE 27TH IN LONDON!!!!!! OMG CAN'T WAIT!!!!! I can't describe with words how excited I am!! :DDDD
So I am sitting in my room listining to music and just thinking of this year that soon has past.. I just find it hard to believe that this year soon is over.. And I keep thinking on the future, what will it become of me?? Will I reach my dreams someday?? Next year I'm turning 18 and I guess I'll be seen as a grown up then.. And it feels kind of scary.. I now understand what people meant...