I am kind of inactive right now because of school. So sorry on any late replies to messages and comments!!!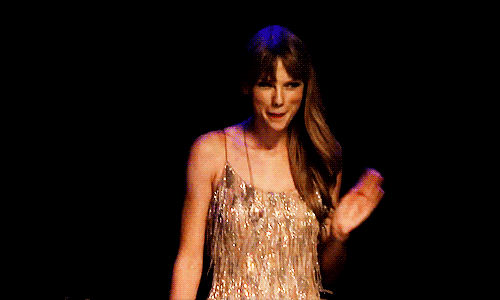 Oh Hey! Welcome to my profile
My name is Emily, But feel free to call me anything. I love nicknames. I am a freshman at my local high school. You take a deep breath when you walk through the doors..... Sorry, I had to
I grew up in Canada, and it's magical here. I hope to live in Canada for the rest of my life


Taylor. Nobody will ever understand how much I adore this girl. Taylor Alison Swift is my everything! I have been a Swiftie for over 2 years, but I have been a fan of Taylor since 2006. She's my favourite singer, I know every word to all of her songs. Taylor inspires me to never give up on your dreams. I hope to follow in Taylor's footsteps and become a singer one day
I went through some rough times in middle school. I was being bullied, my grandmother passed away, and my friends left me for no reason. But Taylor was there for me through it all. She made me smile, laugh, and feel better about myself when I was down. She became my best friend. I love how down to earth, funny, and real Taylor is. My dream is to meet Taylor Swift one day and thank her for writing music, and being an amazing person. I want to tell Taylor that she is beautiful, talented, and that she has changed my life. Taylor is my role model. My inspiration. My favourite singer. My hero. My everything. I love her so much, with all my heart and to the moon and back a million times over


I was blessed to see Taylor in concert on June 15th 2013. It was the best night of my life! You can read about my experience here: http://taylorswift.com/users/tACmmosQ/blogs/5541582
and here
http://taylorswift.com/forum/2013_RED_tour/2921203



TOP 13 TAYLOR SONGS:
1~ Invisible
2~ Mine
3~ The Moment I Knew
4~ Long Live
5~ White Horse
6~ 22
7~ State Of Grace
8~ Haunted
9~ All To Well
10~ Tied Together With A Smile
11~ Treacherous
12~ Ours
13~ Fifteen

My favourite thing to do in the entire world is write. I love to write songs and stories, I have binders upon binders of my songs and stories, which I hope to record and publish one day
I don't really watch TV, but I do watch The Ellen DeGeneres Show! She's so awesome. I do love movies though.... My favourite movies are Finding Nemo, The Parent Trap, Mean Girls, The Lorax, Mama Mia, Letters to Juliet, all the Harry Potter movies, Journey To Fearless, Ramona and Beezus, Frozen, and all the Disney princess movies!! Nature really fascinates me. I have a really big family, which I'm thankful for. I love them more than anything in the world
I have blond hair, green eyes, braces and I'm also super short..... As in Taylor is 9 inches taller than me short.....
Other singers and bands I love are Ed Sheeran, Demi Lovato, The Jonas Brothers, Journey, Kelly Clarkson, Jason Aldean, Josh Groban, Carrie Underwood, Abba, The Tragically Hip, Katy Perry, and Green Day
I tend to get excited really easily, and jump up and down. Kind of like this:



OH DID I MENTION THAT ED SHEERAN IS MY HUSBAND?!?!?
I love Ed so much though! My favourite songs are Give me Love, Lego House, and U.N.I. I mean just look at him with the kitty, how could you NOT adore him?



Thank you so much for visiting, and reading, my profile. I love making new friends and meeting people, so send me a friend request! I accept all of them
And if you ever need someone to talk to, whether it be about bullying, friends, or other problems, feel free to message me. We can work through it together. I love helping people, and making them feel better
I love talking and fangirling over Taylor, so message me about that too!

Swifties mean the world to me. Thanks for being there for me when I needed a friend, someone to talk to, and a good laugh. I love all of you more than I could ever explain

BYE SWIFTIES! REMEMBER TO STAY BEAUTIFUL, BE FEARLESS, NEVER GROW UP, AND KEEP YOUR EYES OPEN!

Love, Love, Love,
Emily =)




And always remember to......


Hey Swifties! It's Emily here. I am so so SO sorry for not coming on in over 2 months! I actually feel so horrible because I came to find so many messages and comments and friend requests. I am going to try and come on at least once a week from now on, because I missed you guys like CRAZY! I hope y'all have been doing good :) I'll see y'all around, BYEEEE! Love, Love, Love, Emily