Hi. I'm Anette.




I love Taylor Swift as i love sparkles, dresses and having the last word. And that's real love.
I love guitar and piano. When i have time, i write my own songs or learn some songs on the guitar. And for all of this, i'm thankful to Taylor. She inspired me to begin with writing, and i'm so happy i've tried it. I write all day and all night long...everytime i can and have an idea or inspiration. I really love music and being a songwriter, so i hope, i wish, one day i'll become a singer. As fearless singer as Taylor Swift. That's my biggest dream. Being a singer and collaborate with Taylor. Just saying. :)
I absolutely love crystal chandeliers and i really like big old towns. I love cats (i have one!!!). I love starbucks caramel coffe and hot chocolate.
I love baking. I totally love it.
My favorite number is 3. My lucky number. Always here for me... Eevry single day.
I like to read. Books are really enchanting.
I love fashion. I draw my own fashion designs. And besides this, i love to paint or draw nature and portrets.
Oh! And i LOVE The Hunger Games!!

I love all SWIFTIES. They all are so sweet, enchanting and kind. Thank you for being here for me. You are my second family.
My favorite fragnance is "Wonderstruck" by Taylor Swift (you didn't expected,huh?). And i'm so lucky that i was maybe the first in my country that had "Wonderstuck". It's not avible here...my BF went to Miami and bought it for me! Yay!



I like also other artists like Demi Lovato, Selena Gomez, Miley Cyrus, Justin Bieber, Rihanna, Avril Lavigne, Bruno Mars, Adele...but not as much as Taylor.

Taylor Swift is my second star. She made me fearless and i'm not afraid of speak now anymore. Her songs are here for me every day, every minute. When i'm sad, lucky, in love... everytime. It's my diary. It keeps me up when i feel like everything's undone and gone. Thank you Taylor.

I'm Swiftie For Tay
and right now, i'm in the kingdom of unicorns

love, Anette

( My YouTube: http://www.youtube.com/user/NettyAnnie )
( My Tumblr : http://swiftiefortay.tumblr.com )
( My Twitter : http://www.twitter.com/swiftiefortay )




OTHER SWIFTIES:
bes HELPER ever → Silvia16 She will help you anytime you need. She's fearless and so kind.


TAYLOR.
She makes me craizier.



HER DANCE! :)

HAHA, awww Taylor.



Oh Hi, it's Taylor.



A kiss from Taylor.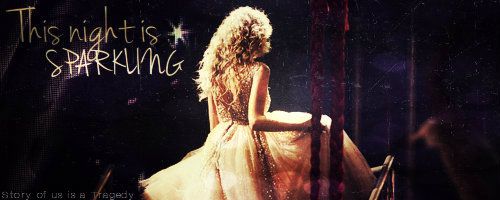 - StoryOfUsIsATragedy's graphic



- I love this graphic by thatlittleREDdress

My Graphics:



I simply LOVE Taylor and The Agency!



Hey YOU. I love you.

Swifties, I have a question.:) Please, could you find 1 minute and check out my first chapter of my book "Miss Popular"? It would mean a lot for me. Really. http://www.wattpad.com/13397295-miss-popular-introducion Ask for whatever you want, I'll help you too. THANK YOU