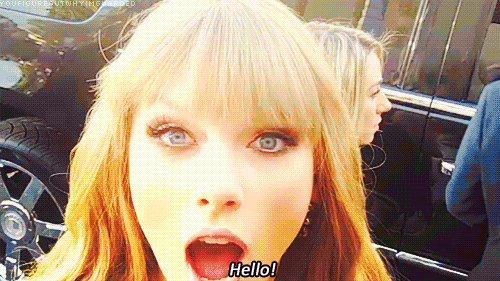 I'm Shandi, my name rhymes with candy!
My Swiftie Story:
So way back when I was 12, I got my first guitar, which was electric. And I know what you're thinking, but no, I didn't learn Taylor songs. I actually hated her at the time. I didn't like her voice. I only learned a few simple chords. Then when I turned 16 I got my 2nd guitar, acoustic, and that's when I really started learning how to play. My cousin was just learning how to play too. At the time I liked Love Story, but I wasn't a Swiftie. So one of the songs we learned was Taylor's cover of Umbrella by Rihanna. My Taylor obsession began. I remember one of the next songs I learned being Enchanted and once I finally started adding singing with the guitar I had learned for that song, I immediately fell in love with her lyrics. Then I started learning just about every Taylor song I possibly could and the rest is history.
7 Random Facts About Me!
I like the number 7
I DON'T KNOW ABOUT YOU, BUT I'M FEELING 22oooooo!
I didn't learn guitar/start songwriting because of Taylor. I did it because of Aly and Aj.
I've been writing songs and learning guitar since I was 12
I can also play ukulele, piano, and mandolin
I'm in an band with no name yet. If you have a suggestion, please feel free to share haha.
I always wear mismatching socks
7 Favorite Things!
Music (obviously)
HARRY POTTER
Disney Movies
Video Games
R
a
i
n
b
o
w
s
Youtube/youtubers
SWIFTIES! Everyone on here is seriously so amazing! I can't believe how nice everyone is! :D
Concerts!
(I will see Taylor one day!)
High School Musical: The Concert - December 11th, 2006
Fun. (at The End Summer Camp) - August 25th, 2012
Demi Lovato and Nick Jonas: Future Now Tour - August 21st, 2016


Bastille Wild Wild World Tour - April 26th, 2017 (and I met them!!)





Best Friends!


Mew You are my bestest friend and that will never change.
CC: I love our connection, especially over spongebob
I'M SO GLAD YOU'RE BACK!
Stay stay stay beautiful!
Topaz: you were like my first friend on here :) I love that I got to be a part of Wishfall with you and help you out with music for your songs. :)
ELFEHBEAR: GIRL! I miss you!
Rayna: NEW BEST FRIEND FELLOW WASHINGTONIAN! I hope we can meet up in person someday! Maybe we'll run into each other at the mall coincidentally
Cake: Cheese's better half. You are one awesome Aussie! :D
Em: I love that I've gotten to know you through Wishfall. You are like so sweet and fun. :)
Bubble Nugget: BUBBLE NUGGET AND RAINBOW GIRL REUNITE!
Alexis: You are so so so sweet. Never change. :)
Sarah: You are a bestie for sure. Love you and our group twitter convos with Mew, Daren, and CJ
Jazzy: Can't wait to audition as a duet on The Voice with you! Have you picked a song yet?
but in all seriousness, you are super awesome and I consider you a little sister. If you're ever in WA feel free to come say hi. And I'll let you know if I'm ever in Idaho :P
Lilly: You are so much fun to talk to and you're super nice. :)
Silver: Other former fellow 19 year old! You are awesome and super talented!
Mike: You are like the sweetest person on here. Your comments always make me smile and I love how supportive and caring you are of everyone on here. Don't ever change that Mike. You really are amazing. :)
My Cousin!
Khristina
My Real Life Best Friend!
Matthew
Taylor Songs I Can Play On Guitar!
Taylor Swift:


Tim McGraw
Picture to Burn
Teardrops On My Guitar
Tied Together With A Smile
Stay Beautiful
Should've Said No
Mary's Song (Oh My My My)
Our Song
Fearless:


Jump Then Fall
Untouchable
Come In With The Rain
The Other Side of the Door
Fearless
Fifteen
Love Story
Hey Stephen
White Horse
You Belong With Me
Breathe
Tell Me Why
You're Not Sorry
The Way I Loved You
Forever & Always
The Best Day
Change
Speak Now:


Mine
Sparks Fly
Back To December
Speak Now
Dear John
Mean
The Story Of Us
Never Grow Up
Enchanted
Better Than Revenge
Innocent
Haunted
Long Live
Ours
If This Was A Movie
Superman
Red:


Red
Treacherous
I Knew You Were Trouble
All Too Well
22
WANEGBT
Stay Stay Stay
The Last Time
Holy Ground
The Lucky One
Everything Has Changed
Starlight
Begin Again
Come Back... Be Here
State of Grace Acoustic
1989:


Welcome To New York
Blank Space
Style
Out of the Woods
All You Had to Do Was Stay
Shake It Off
Wildest Dreams
This Love
I Know Places
Clean
Wonderland
Other:


Safe & Sound
Eyes Open
I'd Lie
Today Was A Fairytale
Ronan
Crazier
Sweeter Than Fiction
Christmases When You Were Mine
And The Monologue Song
Taylor Covers I've Done!
(links to them are in my songbook!)
White Horse
Dear John
Sparks Fly
Our Song
Never Grow Up
WANEGBT
Ours
Begin Again
Mean
Hey Stephen/Enchanted Mashup
Back To December
You Belong With Me
The Best Day
Tied Together With A Smile
Treacherous
Fifteen
Holy Ground
Sweeter Than Fiction
All Too Well
Christmases When You Were Mine
Should've Said No
The Lucky One
Shake It Off
Tim McGraw
This Love
Clean
Fearless/Mine/Speak Now/Haunted/The Way I Loved You
All You Had to Do Was Stay
Wildest Dreams
The Sweetest Notes Ever!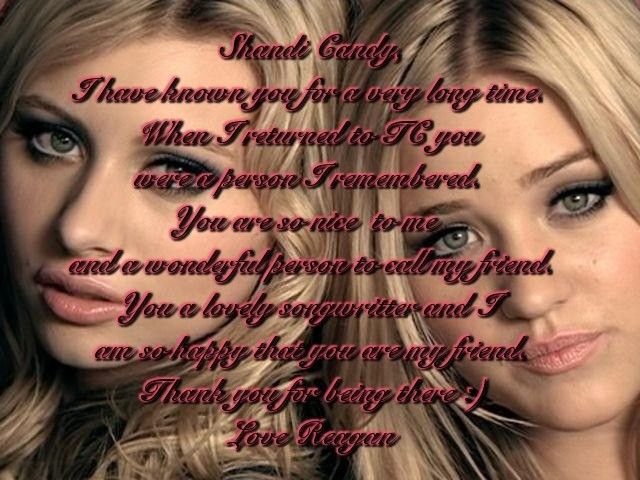 For anyone who has read all of this, well thank you for taking your time to read about my life haha :)


Did I mention I was listening to Taylor while writing this?




Taylor Swift is the best. The End.




It's been soooo long since I've written a song omg. I actually wrote one last month, but I ended up not really being happy with it. I loved the idea, and it's definitely very personal to me, but the chorus didn't turn out exactly how I wanted it to, so I decided not to share it. If I ever edit the chorus of that song, perhaps I'll share it. However this song below, I wrote in like probably 30...