Taylor Swift - Fearless Stripped Platinum by oliviah

Hi there (:

I'm Samantha and I am a huge fan of Taylor! The first song I ever heard by Taylor was 'Our Song' and I found it by scrolling through suggested videos on YouTube. My friends aren't Swifties and they are sometimes embarrassed about how much I love her - I'll find ways to bring her into conversations, if a Taylor song comes on while we're out somewhere I'll get extremely excited and my happiness can easily be influenced just by thinking about going to one of her concerts! I hugged her at one of her concerts just after she sang 'Hey Stephen'. I'm happy I was sitting next to my best friend at that point because I was a little overexcited about it!

This is Taylor singing Hey Stephen in Sydney (I'm in that crowd, somewhere!):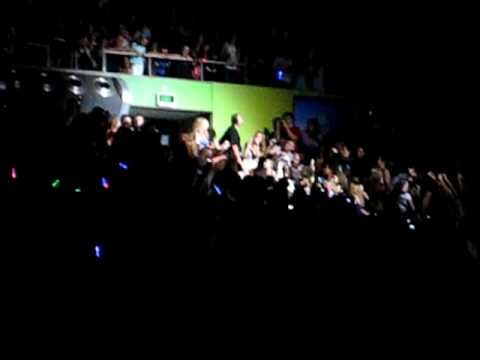 I really couldn't decide whether I wanted to get RED Ultimate Experience Package or Pit tickets for Taylor's RED concert... so I decided to get both.

My seats for Sydney will be somewhere near the red line on this map:



In Melbourne I will hopefully be standing around here (the red arrow tip):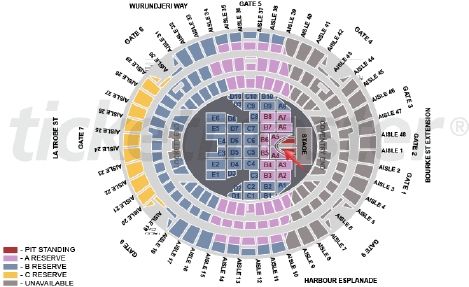 i.e. 3/4 down the catwalk, close enough to make contact with Taylor

I'm looking forward to the Sydney concert because I will be singing 22 with Taylor on the day that I turn 22!

I'm currently creating a scrapbook for Taylor which I will find a way to get to her at either her Sydney or Melbourne concert. I want EVERYONE to get involved so Taylor knows just how much we love her!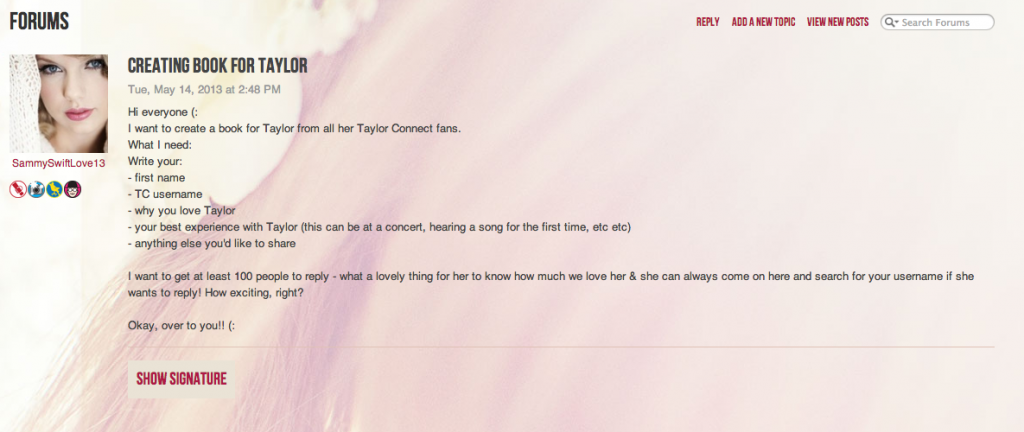 To get involved and send your own message to Taylor through the book, please click here: http://taylorswift.com/forum/2013_RED_tour/2636053

I also think it would be an awesome idea for us to know who the other Taylor Connect members are on the Australian tour so we can make friends and look out for each other. I've started a petition so that TC members will see and hopefully wear the ribbon. Feel free to sign: http://taylorswift.com/forum/2013_RED_tour/2660623/?h=l&r=26407823#post_26407823

I love Taylor Connect and everyone on the forums!! I'd love to get to know you better so please don't hesitate to add me as a friend or write a comment on my profile. I'm generally happy to help out with anything :)

I think sometimes, though, I love the forums a little *too* much. This happened at 11:17 on May 28, 2013:



I also received the Taylor in purple heart badge on the 10th of June, 2013 just after 9:30. Yay!

I lost my doggy, Astro, just after 11.30am on the 8th of June, 2013. He was perfect. I love you to the moon and back, baby.


Source: Uploaded by user via Sammy on Pinterest
Thanks for visiting my profile! Have a great day!
Personally, I love the duets that Taylor has on her new album!! Ed Sheeran and Gary Lightbody are both amazing with Taylor - and those two songs are two of my favourites on Red. I loved it when Taylor sang with B.o.B for Both of Us and I loved it when she included Colbie Caillat on her song Breathe. Who would be a perfect match for her next collaboration? Love love love ~...