Hey, so I'm SwiftieKat. I had my account back for a sweet little while but then I was a dumbakjdfjklasdf and got it deleted again. Great. I'll get it back though, don't worry!! xoxo



Made by my little Liz, I would do anything for her, I love her!! She's so awesome and adorable and nice and just amazing. xoxo

Hey, I'm Katelyn. I'd love it if you would send me a friend request or left me a comment. And Taylor Swift is so absolutely perfect, I can't even describe it. I listen to her music every single day and I just love her. I couldn't be prouder to be a Swiftie. xoxo

Here's a graphic made by the wonderful Never Grow Up. She is so amazing, TC wouldn't be the same without her, we'll be friends for like ever. I love it so much!!



And I write songs. Here are a few graphics I've won: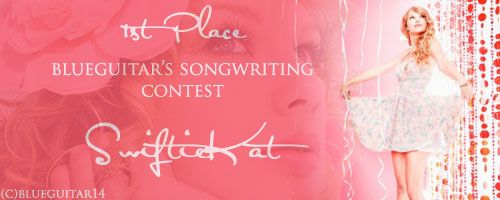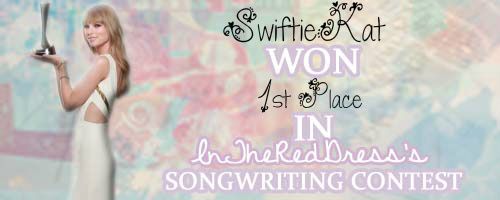 And here's one I won with my best friend on TC, LizLovesTaylor with a song we wrote!




I love Liz so much, she always makes me smile when I'm sad and is one of the many reasons why I love TC as much as I do. LIZ YOU ARE SO FLAWLESS!!!! xoxo

Never Grow Up is one of my best friends too, she's sooo nice and supportive and just amazing. xoxo She made me this: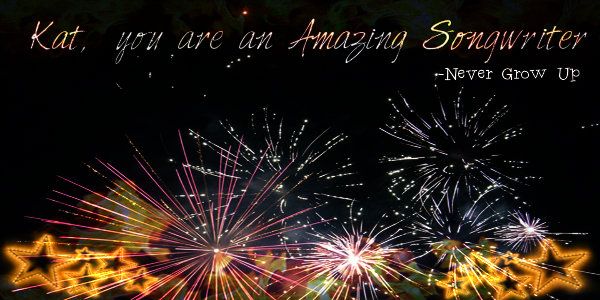 Love you!!
No Items

There is nothing to display yet, check back soon.
Recent Blogs
No Items

There is nothing to display yet, check back soon.