Melissa.
21 year old girl who absolutely loves Taylor Swift and everything Disney! I am a SwiftieForever&Always
I have been lucky enough to meet Taylor THREE times and have seen her live nine times!! :D
I MET TAYLOR SWIFT on 17/03/12, 30/11/12 and 30/11/13 :) :D
I was Fearless on 7/02/10 & got to Speak Now on 16,17&18/03/12.
Saw Taylor perform at the ARIA Awards in Australia 29/11/12, and on New Years Eve in Times Square 31/12/12!!!
I was Red on the 29th and 30th of November 2013 and on the 1st of December 2013. It was the best weekend of my life.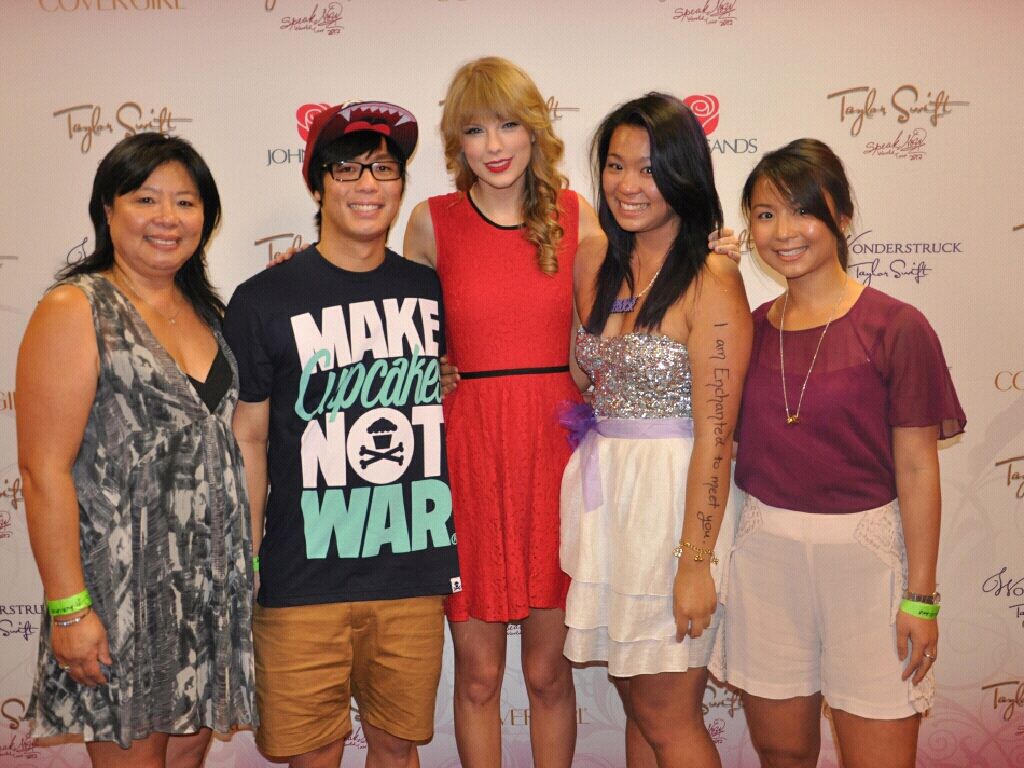 My four friends and I are HUGE Taylor Swift fans and run a Facebook page called "NZ Taylor Swift Fans", and so when we heard she was going to be in Sydney, Australia for the ARIA Awards we immediately thought up a plan to fly over in the hopes of meeting her. We bought tickets to the awards show so we were guaranteed to see her, but that wasn't enough for us. Every day we were over there we...