Hi! My name is Maddie and I adore Taylor Swift!I have been told that I look a lot like her and when people tell me that it just makes me so happy :). I listen to her music all day long and never get tired of it. Her lyrics inspire me and I look up to her for everything. Whether I'm feeling sad, happy, or angry, I know that there is a Taylor song for every situation. Taylor is the only therapy I will ever need. She is like my personal therapist and I know that many people feel the same. I love how Taylor loves her fans sooo much! I think thats why she created Taylor Connect, its so that her fans can become a part of a family and bond in their love for her. She cares so much about her Swifties and it shows. Its one of the many things I love about her.

Me and my best friend (Iluvtaytay13) went to the Speak Now and RED concerts together, and we also had the chance to meet Taylor at the CMA Red Carpet November 1, 2012!!!!!! It was the best night of our lives, and we couldn't stop crying and hugging each other after it happened because we both knew that our dreams had come true! We have over 150 unreleased songs of Taylors and I love every single one! If you want to talk about the unreleased songs just message me!!! I hope to find more songs because I love experiencing another side of Taylor that the average public can't witness. And any good Swiftie knows of these songs:).

Being a Swiftie does not mean writing on your face, making signs, and writing on your shirt some lyrics for a concert. It doesn't mean liking her for a month and then stopping. It means dancing, screaming, and crying at the concert, living Taylor's pain when you hear Back to December, feeling her happiness when she sings Fearless, wondering what got into Joe. It means experiencing the lyrics as if it happened to you and just loving Taylor so wholeheartedly that you never even think about not listening to her music anymore. Being a Swiftie is so much more than being a fan, it's being part of a family.

Here are some things that I LOVE:
1. TAYLOR SWIFT
2. Reading
3. Musicals
4. Puppies
5. Glitter
6. Purple
7. Old Timey Phones (I know it's weird)
8. Ian Somerhalder
9. New York City!!
10. Songwriting!
11. All Swifties!!
12. Vintage Clothing
13. Audrey Hepburn! (she is like my second idol next to Taylor)

If you read all of this, I thank you from the bottom of my heart :). I love you and stay fearless

THANK YOU FOR READING!!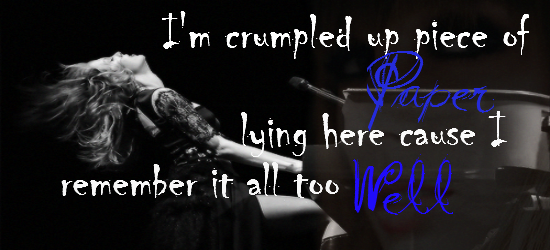 [img="http://i1074.photobucket.com/albums/w405/Maddie_Breaux/speaknowwww.jpg" alt=""]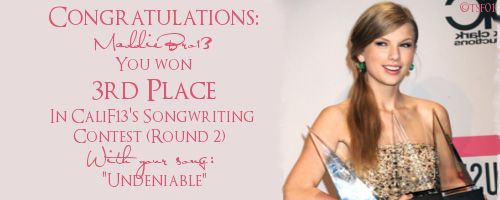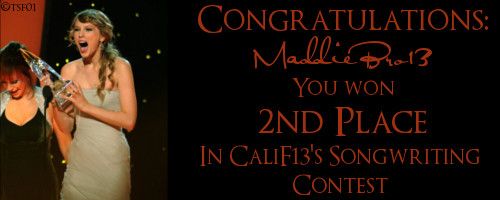 THANK YOU FOR VISITING MY PROFILE! I LOVE YOU!!
HEY SWIFTIES!!! So this year as been super crazy and I haven't been able to go on TaylorConnect much! But my sophomore year of high school is over and I'm able to talk to the wonder swifties again! Looking forward to making more memories with you guys this summer!!