by All I Know Is Taylor Swift.And avatar made by me!
Heyy,first of all i would like to thank you for visiting my profile and for actually reading this.Knowing that just one click of a button people visit my profile makes me so HAPPY,also i love it when people comment on my blogs and wall-THANK YOU.I accept all friend request ').I am a HUGE Taylor Swift fan she is the best thing that's ever happened to me.She is always at the top of my list and is always going to stay like that.I know i am so weird but i know every Taylor swift song from begning to end even when she was like 19.I think her album RED is AMAZING its lovely i cant wait till the tour.Taylor Swift has inspired me to sing write my own songs and play guitar and sing at my school concerts every year.I am from England-London yep its pritty much boring there we mostly get cold and rain but if were lucky we get loads of sun only on summer days.Anyways Taylor swift is so inspiring to me not only she sings so lovely but she means every word she sings.I have been a Taylor swift fan since her first album:Taylor Swift. And its fine for me i know she has not been doing her country like she did on her first album and its really pop but at the same time some songs are country,but you know what im fine with that because one day where all going to change not completely just bit by bit as we grow. Taylor swift has been by my side with her music through the good and bad and i hope Taylor Swift never ends.I know this is true but i dont like to admit it,but i get lonely at school sometimes i cry and i try to hide the tears from everyone,because i don't like them looking at me as i cry.Its really hard to explain but its just this lonely feeling that i get all the time like im not wanted you know,so that's why i write songs.But i have loads of friends that look out for me which i am very grateful for,i have amazing teachers,i have true best friends,and i have loving parents who love me for me.I just love writing songs lots of reasons why but one of them ille tell you,I dont write diaries because when i write a song it feel like im talking to someone,its like they understand what ive been through and they like me.I don't know why but whenever i sing there are tears in my eyes always :)Who knows what i will do in 25 years time.I get so worried when i think about my future i don't know what i would be doing its so nerve raking.But for know all i can say is im happy to live life,breathe life,write songs about lifee ;) My life has been bendy but thats how its gonna be.I love love true love i think its no something that everyone can easily find.I hope i find true love someday..I think life without love wouldn't be life.You need love to survive life.I love you like Listening to Taylor,daydreaming,singing and glitter and thats real love :)
FACTS ABOUT ME
i love playing with my dog its a Jack Russell 3 years old my fave colors are:light blue and cherry red
Talent:singing playing my guitar drawing and acting
Age;11
Taylor Swift will never end because she is not like all the other singers she teaches us a lesson to not make the same mistakes like she did.And hopfuley one day i will get meet Taylor Swift and sing to her and give her a BIG hug with joy
A little bit where im from ;) I am from England London,yes its true I AM OBSESSED WITH DRINKING TEA.It rains like all the time .In London its not that busy well maybe .In my town brockley,it is a very quiet and friendly street.There is loads of shops but there are LOADS of organic shops,i think thats why its called brockley LOLL;)
by LizLovesTaylor
Tc presents!

Made by Gnome swiftie
My Awards!


13 FUN FACTS ABOUT ME!
1.I love cherries i am obsessed about them
2.I cry on a Friday night listening to heartbreak music at night while doodling in my journal
3.I believe things happen for a reason-always
4.I drink tea at least 4x a week -ITS AWESOME
5.I COMPLETELY ADORE TAYLOR'S FASHION
6.I love any thing chocolate
7.I love to draw pictures and then write my fave quotes
8.I think that if you really go for things they will happen
9.I started playing guitar last year in June
10.I LOVE SHOPPING
11.My eyes turn bright green when i cry-i know that's crazy
12.I love roses
13.I LOVE YOU!-Fact
13 Things i must do before i die
1.MEET TAYLOR(WHO WOULDN'T WANNA DO THAT)
2.Have a successful career at singing and guitar playing
3.Ride a roller coaster (thats gonna be tough)
4.Travel around the world
5.Invent my own perfume
6.Get a COOL AWESOME apartment
7.Find someone who i love....and have kids of my own(when i think about it YUCK!)
8.Say i love you to someone and really mean it
9.Have a RED shiny car
10.like sushi
11.Go to Disney Land
12.have a photo shoot
13.Make everyone happy!! ;)
13 things that would make my day PERFECT!
1.Sing with Taylor
2.Play with Meredith
3.show Meredith to my dog Odie
4.Have a AWESOME SLEEPOVER with my bff
5.eat pop corn
6.Make ice cream in La
7.Go to Nashville and perform my own songs :)
8.Save all those dogs who are in care
9.Time travel to when Taylor was at her speak now tour
10.Paint my nails sparkly BLUE
11.Play with my dog
12.HUG TAYLOR
13.HAVE A CUP OF TEA WITH TAYLOR!!!

13 random FACTS ABOUT ME :)
1.I have sunshine golden hair and blue eyes
2.I AM OBSESSED WITH UNICORNS


3.I love love lolli pops
4.I love mustaches
5.I HATE MATHS!!!
6.I think of everything before i go to sleep and replay it in my head
7.I once wrote my name Vicky on my wall when i was 8 years old luckily i got rid of it
8.I have a huge collage of pictures on my wall up on my bed
9.I always sing.You will never find me not singing even when im talking im singing in my head
10.I forced my parents to listen to Taylor Swift once when i was 7 years old
11.I love flowers they are just so cute
12.I would really like to get a cat
13.I have lots of stuffed animals which i always sleep with

I LOVE MEREDITH !!! SHE IS SO CUTE,Ya know i could stare at her cute face like forever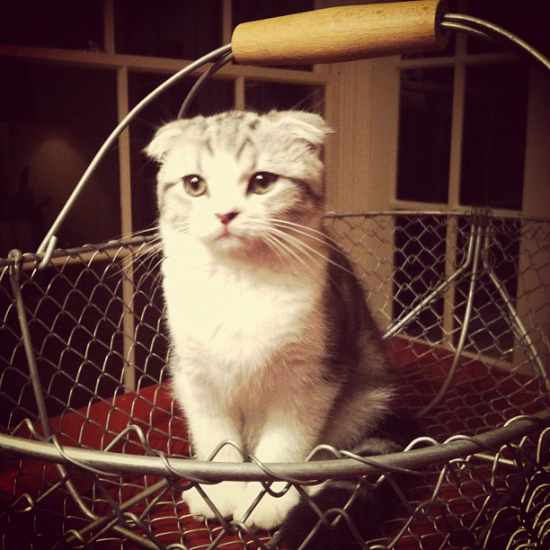 by Rosie26

By JustRained01

by TaYLoR iS aWeSoMe34567

by quelnha

-Topaz :) here is her graphic shop link http://taylorswift.com/forum/fan_made_graphics/2263772/page/17?h=l
This is me when i see Taylor


This is me when i have a awesome song idea


this is me when i forget a song idea


this is me when im confused


Now we all now Taylor loves to dance when she is happy we all do so...:)

by Reshmi4Bieber

by handsinyourpockets
SOME OF MY FAVE QUOTES :)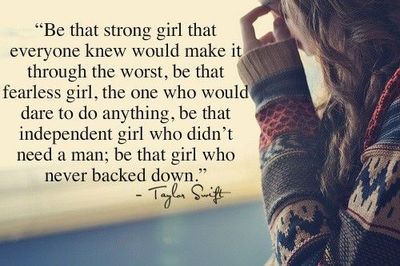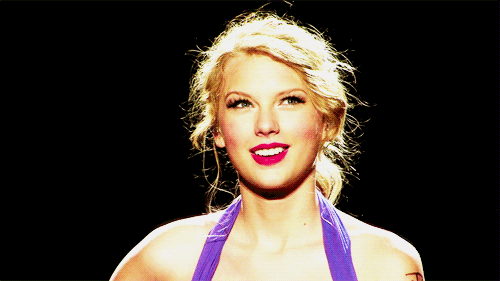 by UMA
My fave Taylor shocked faces ;)


This is what i always remind myself

by Everythinghaschanged13

-By Taylorthirteen

by JustKeepDancing

by FairytaleSwifty13

by Rosie26





I LOVE YOU GUYS
Its been 3 months since i havent put anything up on soundcloud.So i put something up today ... https://soundcloud.com/if-secrets-were-dreams/cover-emeli-sande-read-all Tell me what you think of it