Hey lovely Swifties!

My name's Laura, I'm 19, I'm a dreamer and I've been a Taylor fan since 2007 which is when I first heard Tim McGraw and fell in love when I heard the guitar melody, even before I heard Tay start to sing. I became addicted to her music and 5 years later I'm more in love with her than I thought possible. I know everything about her, love everything about her and my life-time goal isn't to be fluent in 3 languages or to jump out of an aeroplane (although those are on my list), my life-time goal is to meet Taylor 13 or more times.

I will never be able to thank Taylor enough for just being her. Every single day of mine includes her and I never want it to change. She is part of my everything.

I love anything Taylor related "like I love sparkles and having the last word. And that's real love." ;) I also love The Agency, the Twilight Saga, Lana Del Rey, playing the guitar (I'm currently learning!), sparkly things, Elvis, dresses, Zac Efron, cats and dogs, my car/driving, holidays, the Hunger Games, The Big Bang Theory and I love anyone that loves Taylor like me, so add me and we can talk Swift ;)

I'm forever Fearless and still learning to Speak Now. I am part of the epidemic to paint the world RED!


"The lesson I've learned the most often in life is that you're always going to know more in the future than you know now."

"No matter what happens in life, be good to people. Being good to people is a wonderful legacy to leave behind."





I dressed up to watch Taylor perform at the VMA's. There was lots of squealing involved.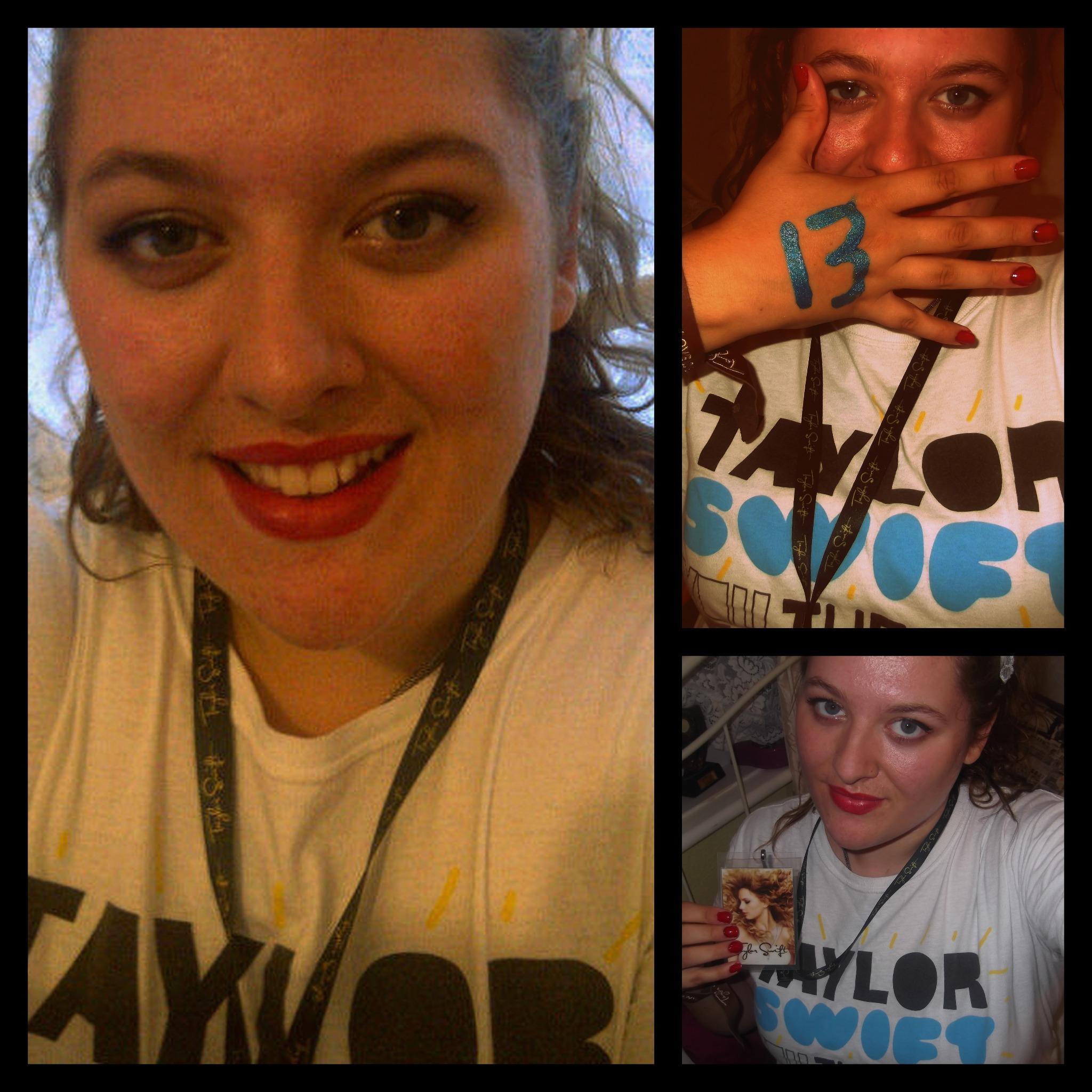 Life is precious.
What's your favourite Taylor music video and why?! Mine is probably Only Me When I'm With You 'cos I love Taylor's personal vid snippets :) :) :)