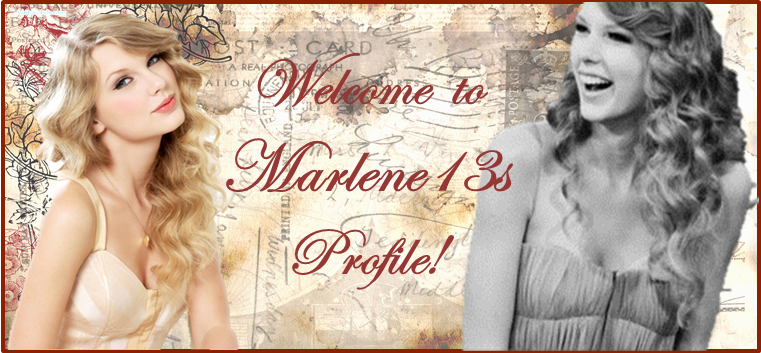 First of all, let me say: Thank you SO much for taking the time to come on here! I love you already!!! :)

HI! I"m Marlene! ...usually when I introduce myself, this is where always feel like ranting about how flawless and amazing Taylor is, but you all already know that. Plus, I don't even have to think twice when I write: OMS!!!! I LOVE TAYLOR MORE THAN I CAN DESCRIBE IN WORDS!!!! None of you here would even question that. I could spend hours on here and none of you would wonder why I bother being on TC so long. I guess us swifties just understand each other like that :) So send me a friend request :D I love meeting swifties :)

Here's13 really random things about me:

1. My birthday's september 24th. I'm 15 now :D

2. I'm 1/2 german, 1/2 chinese....it's kinda rare :P

3. I have a younger brother, who can be VERY annoying...but also nice to have around sometimes ;)

4. I play piano, violin, and guitar. I've played piano since I was 4, violin since I was 8, and i got a guitar last christmas...so i'm pretty bad at that XD

5. I've been to Germany 11 times....but that's pretty much the only place in europe i've been to

6. I speak chinese, german, and english...well, the english part was obvious. I'm also learning spanish in school

7. My favorite season can be very confusing. I tell people that my favorite season is fall because it means that it will soon be winter, with is actually my favorite season...but if i said my favorite season was winter, then that would mean that spring is next, and spring means i have to wait another year for winter to come again....if you understood that, you're pretty amazing :D but pretty much, my favorite season's fall.

8. I have an old cat who's name is Mimi :) she's 20 and even older than me....

9. I just changed from a really small private school to a pretty big private school where I only know 3 people out of, like, 2,000. So, it's been kinda hard for me at school with friends and stuff like that since I don't naturally have confidence to walk up to someone and introduce myself to them...

10. Yes, I do realize that I use "....." WAY too much and I also realize I've been really repetitive throughout this whole thing ;)

11. I play tennis and do tae kwon do, but i've never been good at sports

12. I love meeting new people, and I love hanging out with friends, especially swifties :D I don't really have any friends from school/people that I've met who are swifties...BUT, I have all of you to talk to about taylor!!! :D

13. I LOVE TAYLOR SWIFT!!!! (i think you may have been able to figure that out on your own.....)

My favorite book: The Mortal Instruments. OMG. This is literally pure genius! Okay...and if you've read it...friend me/PM me/COMMENT. We'll get along perfectly (except...I GET SIMON. NO QUESTIONS ASKED. XD)

My favorite album right now: 1989!!!!!!!!

13 of my favorite songs (no particular order):
1. Long Live
2. Sparks Fly
3. Starlight
4. Our Song
5. All Too Well
6. Invisible
7. Love Story
8. Jump Then Fall
9. Untouchable
10. If This Was A Movie
11. Back To December
12. Stay Stay Stay
13. ALL OF TAYLOR'S UNRELEASED SONGS :)

Okay, well now 1989's out and its AMAZING!!!!!!! So, I've got to add a few more songs to this list....

My favorite songs on 1989 (no order...) :
1. Wildest Dreams
2. Blank Space
3. Out of the Woods
4. Style
5. I Know Places

So...some things that you might want to know (and these aren't really happy ones...)

One of the things I've always wanted the most was a best friend. Someone who I'd be able to say anything to and not be judged. It just seems that by now, everyone already has a best friend or multiple ones, and don't really feel like I fit in anymore. You always get those questions on language tests or just in english class that are like "What do you and your best friend do together?" or something like that...and that just makes me question even more whether there will ever be anyone who would want me to be that one friend who they trust the most. Maybe it's something about me...but I really hope I'll meet someone like that eventually...

I realize now that joining TC was one of the best choices I've made in my life. I'm really insecure especially when it comes to saying opinions since I'm scared of what people will think of them. In the past, I haven't had good experiences when I tell people about Taylor's flawlessness. Especially since I don't have that many friends at school now, I'd never say anything about liking Taylor at school unless I somehow, magically, met a swiftie there. So far, that hasn't happened yet...I really hope you understand that and you won't judge me for this. I'm absolutely as much of a swiftie as you, i just show it differently than some. I don't think I've ever told a lot of these things to anyone but I decided to tell you because, even though I haven't actually met any of you, I know I can trust each and every one of you just through being part of this big swiftie family. I just want you to know that I trust each and every one of you more that I trust some of the people I've known for almost my whole life. I don't even really know why...it just feels right. When I'm on TC, everything feels right again. Like it used to be when I had lots of friends and no one cared if you likes something or someone that they didn't like. So thank you all for always being there for me every time when I have a bad day at school or just need someone to talk to. You're honestly the best thing I could wish for, and I don't know if you know how much it really means to me when I see that one of you took the time just to send me a friend request, comment, or PM me. I couldn't ask for anything that's better than you.

SWIFIE FOREVER AND ALWAYS!!!

Again, Thank you SO much if you bothered to read all of this this.
I love you like I love Taylor and sparkles. And that's real love.

Me when a Taylor song plays on the radio and I'm in a friend's car:



BUT...inside my head:



Me when I meet a non-swiftie who completely dismisses the fact that taylor is amazing (i guess that's the nice way to put it...):



~Random Graphics that I like~

(by the way, if any of these graphics are yours, tell me and i'll give you credit :D)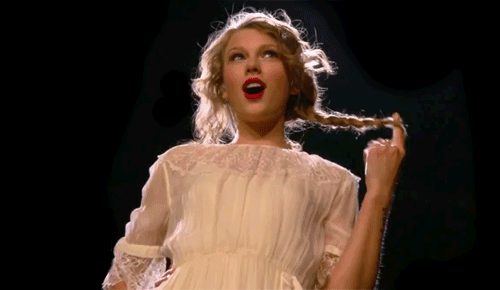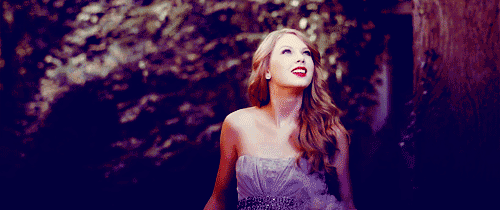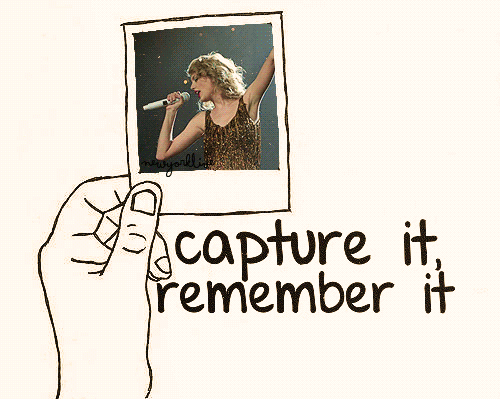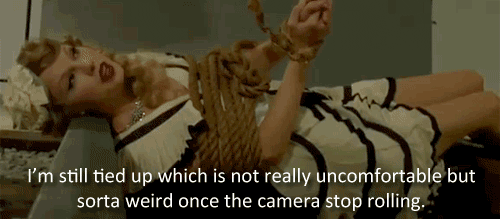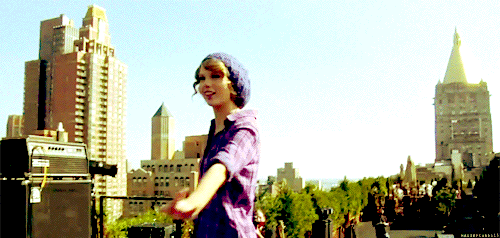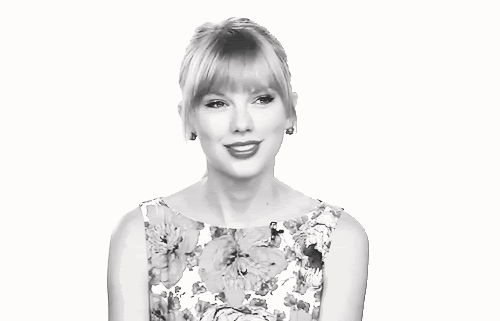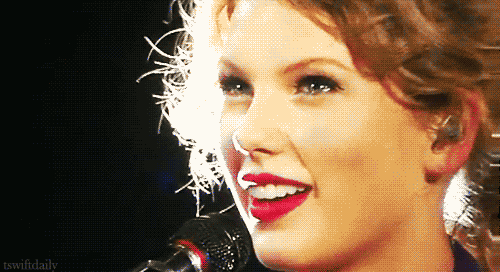 Before you leave, don't forget:


AND....



Well, I hope you come back soon ;)

Taylor's only at 14%!!!!! VOTE. http://popcrush.com/pink-vs-taylor-swift-pop-clash/