Hey... I'm a 18 year old girl named Camilla. I live in Norway which is a small country in Europe. If you have heard of it you may think that it is freezing here all the time, but that is just partly true. Taylor visited Norway in march 2011 and posted a picture on Twitter from here.




I became a Swiftie in 2009 when I got introduced to the song Lovestory. I fell for Taylor's music immediately and I listened to all of her song, and loved her more and more. I know this sounds cliche but Taylor helped me get through a really tough time. No matter what, her music managed to put a smile on my face, and it still does every day. When I hear some of her songs I sometimes suspect her of reading my diary and writing about my life:P THANK YOU TAYLOR FOR BEEING SO AMAZING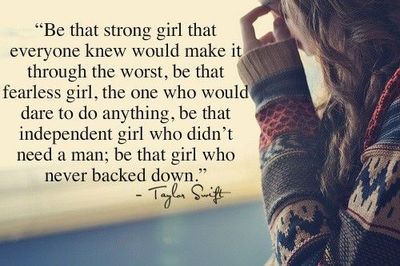 I spoke now on 9th march 2011 when Taylor came to Oslo. I've never been more wonderstruck in my life! It was my first concert and I doubt I'll see a better one than hers. Unless she comes back with the Red-tour which I hope she will!



one of my favorite songs by Taylor Swift is Enchanted. That song has meant the world to me! :)



Some other stuff about me is that I love animals Cat is my favorite animal, and lion is my favorite tropical animal. I can't list all the animals that I truly love because that list would be endless. Some day I hope to become a vet so I can help animals and be surrounded by them every day! I also have a cat named Zimba, who I love very much!




I also love reading, and my favorite books is the Twilight saga, and my favorite movies is also the Twilight saga! TEAM EDWARD FOREVER




I also really love Ellen, and Ellen show! Best talkshow ever! :)



Thank you for taking the time to read this text! I really look forward to meeting new swifties on this page that share the same love for Taylor. Don't hesitate, just send me friend request or messages if you want to talk! WE ARE ALL A FAMILY, AND I LOVE YOU SO MUCH! NEVER FORGET THE ESSENCE OF YOUR SPARK

XOXO me




And now lets party!


Happy Thanksgiving everyone. I am from Norway so we don't celebrate this holiday, but I still felt like thanking you Swifites for beeing a part of my family! I really feel like we are a close family and I can come and talk to you about anything! I really appreciate that!