Hi I'm Kelly, I used to be KellyLuvsTaylor13. I'm here for the same reason as everybody else, I'm a Swiftie. Taylor is my role model and inspiration in life. I really hope to be just like Tay when I grow up. Every time I talk about Taylor I just can't stop smiling! In 2010, I went to her Fearless concert. It was THE BEST day of my life and a day I will always remember.
It has always been my dream to meet her. If I did I most likely would have a heart attack or just be too in awe and crying to say anything :)) Even though I have never met Taylor, I feel like she is my best friend.
The first time I heard a Taylor Swift song was in 2007. I was actually on an airplane which is really random. It was Teardrops on my Guitar. I have been a Swiftie ever since!

13 facts about me:

1: Favorite color is lime green
2: Lucky number is 13 (of course!)
3: I love zebra print.
4: I think gifs are so cool!
5: I love graphics! (I am learning how to make them)
6: I'm won't be on TC as much as I used to, because I'm super busy lately. :(
7: I love the Hunger Games (I was Katniss for Halloween!)
8: I love One Direction! (Niall) =)
9: I am going to the Red tour. OH MY GOSH OH MY GOSH OH MY GAWSHHHH! ;D I AM SOOOO EXCITED!
10: I went to Taylor's Fearless tour (best day of my life!)
11: I hope I can learn to play guitar sometime soon(Taylor has inspired me so much)
12: I love mustches!
13: Swiftie, forever and always! :)

I recently got my first two wins in graphic contests!!! Thank you!!



Graphics people have made for me:


[Credit to swiftswimmer]


[Credit toShadowsInAFadedLight ]


[Credit to Dmeosi]

Thank you so much for reading all this! You are so nice:) Thanks for visiting my profile and please feel free to send me a friend request, I love meeting other Swifties!;)

Now gifs! :D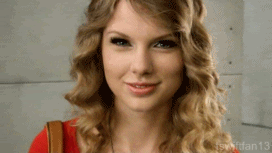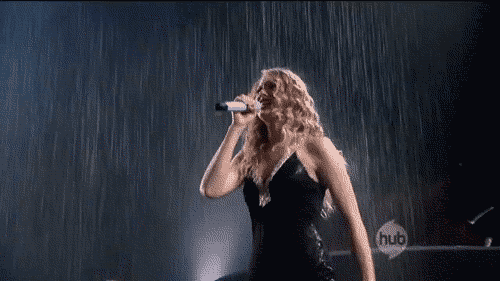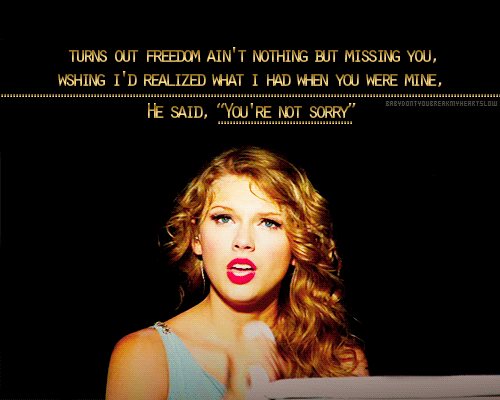 Hey! I'm sure most of you know already but there is Taylor Red merchandise at Walgreens! I have bought some stuff and I hope to go back soon! The stuff is amazing, I was in heaven. They had a bunch of notebooks, the Red blanket, a sound amplifier, the red bracelet, some posters, and a locker calender. I think there are a few more things, too but that was all they had at my Walgreens. So what...