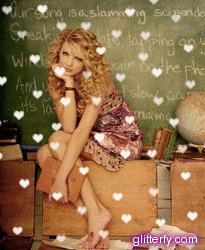 Glitterfy.com - Taylor Swift Glitter Graphics





My name is Maggie I obviously love Taylor Swift but I also love bands like Black Veil Brides, Sleeping with Sirens, Pierce The Veil etc. Enjoy my page!:)
Alright people of this Swift world, I am really sorry I haven't been on. I have been super busy over the summer and next weekend I am going to camp so I won't be on for a little while. Kik me if you want to its Maggieboo1234. I love you guys and I hope to be on more often!