So a little about me.. My name is Julia (if you couldn't tell) and I'm 15. I've been a swiftie since 2008, and I'm going to my first concert on May 28th, 2013! I'm beyond excited, and I know it will be the best night of my life! Meredith is the cutest thing ever.. I've always wanted a scottish fold hehe. I love ice skating, writing, and of course Taylor! And I love CANDY. Pretty much anything sweet, and my favorite candies are kit-kat and peanut butter cups. I also have a slight obsession with Johnny Weir.. he's my favorite figure skater! My favorite Taylor song right now is The Lucky One, and my favorite color is pink. :) I live in Arizona, and I have two pet cats named Lily and Daisy and two goldfish named Peaches and Cream. And I have two little cousins who are like my brother and sister (since i don't have any siblings :P). Their names are Tristan and Elena. :) My mom babysits them so they're at my house 5 days a week, but I love it. Also.. I'm homeschooled! It's a lot of fun, but really stressful at times. School usually is though. My favorite TV show is DEXTER. I'm osessed with it, and I can't wait for season 8 to start! So that's pretty much it, not too exciting. :P

~Julia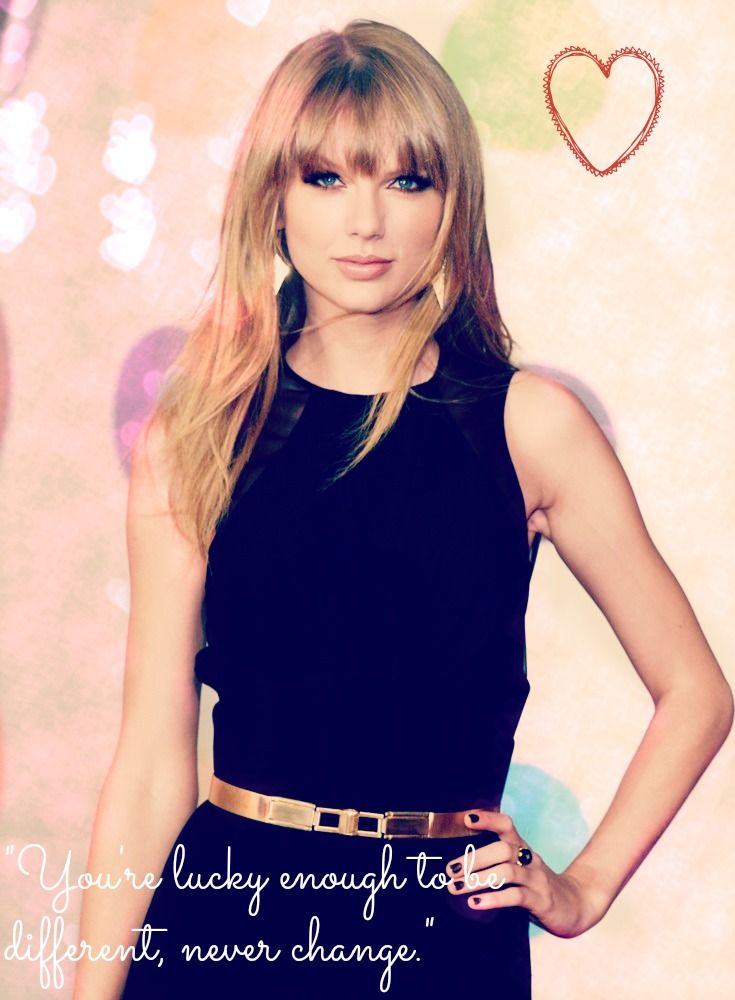 No Items

There is nothing to display yet, check back soon.
Recent Blogs
No Items

There is nothing to display yet, check back soon.