Made by FearlesslyEnchanted.

Avatar made by GREECE.LOVES.TAYLOR!

Hi! I am a swiftie! I've been a fan since Taylor released her first album I was like 8 years old when it came out, the second I heard picture to burn I was immediately a swiftie. My favorite Taylor song is always changing but I am obsessed with Style New Romantics, and Blank Space. I have been to the Speak Now tour twice, Red tour twice(once in the pit and Andrea invited me to watch the show with her in the sound booth!) I've seen Taylor at the ACM and Billboard awards and twice at iHeartRadio music festival. I've never met Taylor. I love talking to other swifties through Taylor Connect since most of my friends aren't as much of swifties as I am! I also make youtube videos which I have a link to on my profile, you should check them out! Feel free to send me a friend request or follow me on instagram. AND WHO ELSE IS EXCITED FOR 1989?!?



Made by Songbird13.


Made by InLondonToday.


Made by DancingAroundAllAlone.


Made by ShadowsInAFadedLight.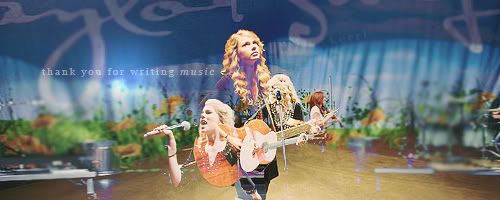 Made my kerri.


Made by Ours13.


Thanks for reading!
I made a vlog buying 1989! :) Here!