TOUR DATES BASICALLY KILLED ME. DEAD. GONE. RIP ME.

But REAL talk! Bossier City, Tiger Stadium, ATL, Nashville, and many more I HOPE!

The rain came pouring down
When I was drowning
That's when I could finally breathe



10 months sober
I must admit
Just because I'm clean don't mean you don't miss it

http://www.youtube.com/watch?v=dWyfzsWALhE

"It's not our job to make people like us if they don't want to. It's not our job to change people. That's beyond our control. But what you CAN control is how you respond to it."-Taylor Swift

Hi, I'm Ally! I'm from New Orleans, a city that loves it's sparkles and glitter almost as much as me! This city has a really big heart, and it will steal yours if you come here, I promise. There is so much magic and love and music and sparkle in the everyday that sometimes I forget that it's only Tuesday. I absolutely love the South and all it's charm. I feel like I live in the most magical place with some of the sweetest people. Strangers can feel like family within minutes. I love everything that this city is about: food, family, culture, music, tradition, history and so much more. We are coming up on festival season and there is nothing more fun than that! It is so fun to hang out on the grass and listening to music with your family and friends and just enjoy the simple things in life! I live where we have Mardi Gras. People ask me about that A LOT! It is so much fun and one of the best parties you can go to with thousands of your closest strangers :-) It's filled with laughter and fun, beads and parades, king cakes and friends. It's a non-stop good time, almost a blur of colors, glitter and feathers. I love all that it represents, especially the cultural celebration!

It goes without saying, but....I love love love Taylor Swift, animals, music, the summer, baking, trying to recipes and food experiments in my kitchen, taking pictures, and laughing. I also am a dreamer and a huge believer in fate and fairytales. My own little fairytale is coming true one day at a time. My daughter Parker was born 3/2/14 and is the light of my life. She already loves Taylor and that makes me so happy!

This ALSO goes without saying but I am already missing the Red Tour, but am SO SO SO excited about the 1989 Tour! I kicked it off RED and supported Taylor at both shows in Omaha again this year and closed it out with Nashville, while hitting as many other cities as I could! I had an adventure this year going to the shows and watching the tour grow and change! It was another awesome Tour of Taylor and I loved meeting people like y'all along the way, it makes it so special! I have never felt like I had a great best friend but somehow, Taylor makes me feel like I have her and she gets me. Nothing can compare to that!

I am looking forward to kicking it off in BOSSIER CITY this tour!

I also really love to travel and meet new people, so come say hi!

I've had the time of my life fighting dragons with you.

Follow me on Twitter and Pinterest, I tweet and pin about Taylor ALOT:
http://pinterest.com/fearlessally/

My Keds came! I am beyond excited! Thank you so so so so so so much Keds for being the sweetest company ever. I may never have met Taylor and I may never get to meet her and thank her for all she has done for me but this was amazing. My birthday is next week too so opening this box left me speechless. I feel like the luckiest girl in the world.





[



Love you.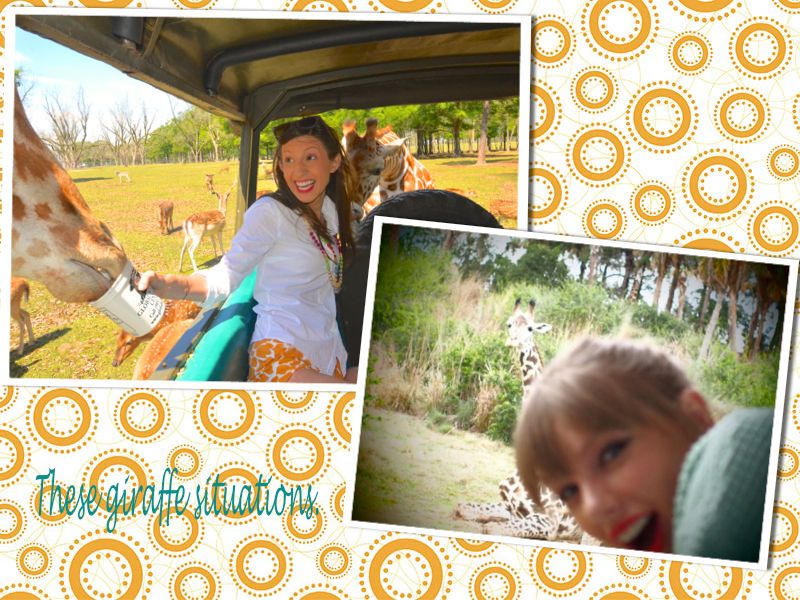 The end.
I am missing the Red tour but am so excited about what is to come. I have the BEST memories from this past tour and can only imagine the future will be better than my wildest dreams. I have loved "growing up swift" and I can not wait to see where she takes us next. I am so excited to see the evolution of her music and creativity as an artist. She is just so incredible and I could not be...