I'm MakingUpForLostTime and I'm enchanted that you would visit my profile out of all the Swiftie profiles to visit on Taylor Connect. Because when somebody visits my profile or leaves a comment I'm like




So I love Taylor with all my heart




I mean, she's adorable who can you not love her?




She actually inspired me to start singing and to start playing guitar...Oh yeah, I play guitar




And I dabble in singing ;)




When i play my guitar I feel like I can be myself




And the same goes for when I sing




I hope to be on stage someday selling out places singing about my feelings




But aside from music I love to dance




But I'm not very good at it




I absolutely adore my friends




I love twirling in dresses




I love to do hair flips




I love to chill in the pool




I love my family (especially my momma, who is my best friend)




I love standing in the rain




I really want to be in love someday and find that perfect guy meant for me




I love acting like a rebel (even though I'm not haha)




And I love to just be goofy in general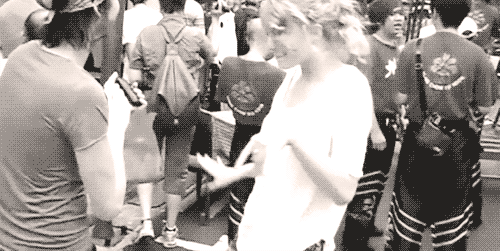 I've been to the Speak Now tour




And the Red tour, twice




I love to write songs (link to songbook) about my feelings




Most are sad songs




But some are happy




And I tend to like boys when they don't know I exist




Or when they have girlfriends




But other than that life is awesome




Thanks for checking out my page!!


I did it and it was so much fun! The water was pretty cold but it was over fairly quickly, it was awesome!! I raised some money for a foundation I love and challenged a bunch of my friends and family! I loved it so much, I was shaking afterwards! You could say I shook it off ;) Listened to Shake It Off over sixty times since last night :D Im gonna preorder the album soon and probably get the...