Hey I'm Savanah but my nickname is zebra (given to me by my friend issy) i have been alive for 19 years, a 26yr old named Taylor Swift Is My Idol, Inspiration and Role Model, I Love Christmas, i love my best friends and all my friends i love photography and Art, Painting, Designing. Nashville is one of my Favorite Places in the world and my dream is to become a singer/actress.
feel free to message me, comment, friend me
My favorite Color is Pink/Red, Blue, White and Purple
My favorite food is quesadillas and Cantaloupe
My favorite show is Smash, Nashville, and KUWTK
i'm shy until you get to know me, the outside and place in this world i can relate to so much
i love Fashion, Descendants, Sofia Carson, Star Wars, Tumblr, Making Graphics, Taking Photos, Nashville, The Hunger Games, Music, Sparkly Things, Meredith, Taylor, Demi Lovato, Selena Gomez, My Cats, Yankee Candle, Baking, Candy Corn (best halloween candy ever), Wonderstruck, Dianna Agron, Wicked, My Friends, Decorating, Snow, The way Christmas Lights Look in the snow, making Sugar Cookies on Christmas Eve, White Chocolate, white fudge covered oreos, The Smell of Pine Trees, Wonderstruck Enchanted, Destin, FL, going up to the mountains and looking at the fall leaves, Christmas is my favorite holiday, F.r.i.e.n.d.s, Gilmore Girls, my cats bear (aka bearbo baggins/bubbles) callie, chip, smooshy, grey baby and cat-cat, Pancake Pantry, Christmas Trees, All to well makes me want to cry, i sob at the Gilmore girls and friends finale, i love the lyrics "And they tell you that you're lucky.But you're so confused, Cause you don't feel pretty, you just feel used "
i love the lyrics "And nobody in all of Oz
No Wizard that there is or was
Is ever gonna bring me down"
and "i think i'll try defying gravity and you can't pull me down " i sing them in my head when ever i'm nervous or scared and it makes me feel better.
My Taylor Story
back in 2006 i was listening to the radio and tim mcgraw came on and i just loved it and i went to find out who she was and thats when i became a swiftie and at Christmas i got her cd and it was the one of the best cds i heard
My World Burned RED on 09/21/13
I Had The Time of My Life With You
Friends
ISSY
ALY
BUBBLES
Andrea (not tc)
Janie (not tc)
Heather (not tc)
Serina (not tc)
Mallory (not tc)
Beth (not tc)
Leylah (not tc)
Hannah (not tc)
Liz (not tc)
You Should Visit The Flawless Issy's Graphic Shop
she is amazing, she was my first friend on here and she is so sweet and nice
ISSY'S FLAWLESS SHOP
go friend this girl she is so sweet and flawless
BUBBLES:)
Here Are Some of The Graphics That Some Amazing
People Made For Me
these are by the amazing tswiftlover
this one is by Cloudnine who is a amazing graphic maker
This one is by DAAA who is a amazing graphic maker
these are by Songbird13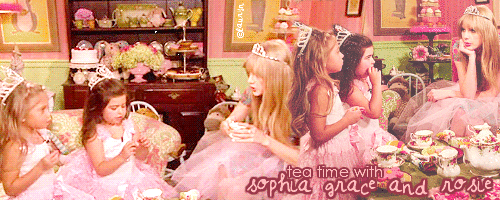 by Lauryn
~Be Yourself, There Is No One Better~
~If You're Lucky Enough to be Different Don't Ever Change~
thanks for reading my profile
Profile graphic made by Me
Rules -Please be specific. -I do make Non-Taylor graphics. -Use my graphic for at least 1 week. -I will notify you when your graphic is done. -Do not request the same graphic at other shops. -Please credit me as Savanah when using your graphic. i will make any graphic taylor or not as long as its not the jonas brothers, darren criss, klaine or 1d