I am currently: OFFLINE

Hi!! My name is Cali!


I like glitter, I'm a sagittarius, I have brown eyes and brown hair. I love music, especially Taylor Swift. I love to dance and I'm an optimist. (:

I love the winter and fall, especially because of the scented things that come along with those seasons! My room currently smells like Maple Pumpkin and I'm WAY too excited about it! I like candles and pumpkin pie, they're my weird addictions, I guess!! I love fireplaces and sweaters and boots and ponytails in the winter because I love when the crisp wind blows on my face....weird, I know! I like baking, and if you've never tried marshmallows in brownies, you're missing out!!

I love poetry, and I write songs. I love my family and my friends...they inspire my music!

I smile because I'm blessed. Happier than I look, smarter than I seem, and wiser than you know. I also like glitter! It's a Sagittarius thing, I guess. I always try to find the good in everything. I'm the kind of girl to write his name if a song. And to dream about a boy I haven't ever talked to! It's fun to dream, it's fun to giggle...I do those things a lot! But without dreaming...what would we for sure define as a reality?

I love reading peoples "Wonderstruck Stories", so basically how they became obsessed with Taylor (we're all obsessed, just to a certain degree). Here's mine:

I was at my friends house and she played Our Song. I loved it and it was stuck in my head for a few days. Then I heard Teardrops On My Guitar. At First I didn't like it, but then I realized how much I loved it! I could relate really well to it and the next time I was at the store I begged my mom to buy her CD (her first). When we got in the car we listened to it and I fell in love with her music!! I listened to that album every free moment I had until Fearless came out. I like to think that that very moment when I heard Our Song...that's when I was Wonderstruck. She had changed my life forever.

If you've made it this far I applaud you!! And I love you! As much as I can love a Swiftie who took 2 minutes or so out of their day and read my bio! That was SO NICE OF YOU!!! Again, sorry for making this so long and thanks for reading it all, but trust me, I left a lot out, (I'm a writer so I tend to not stop)! Thanks for reading and thanks for loving. Stay magical, be inspired. Never forget to speak up, stand out, live long and stay strong.

Have a good day!! Smile!


~*Cali*~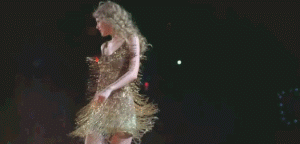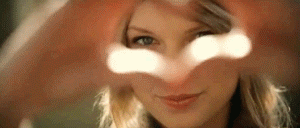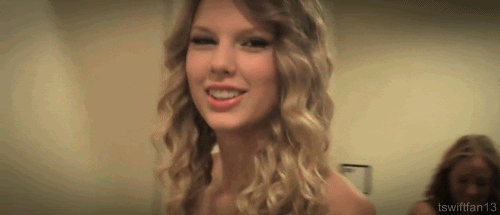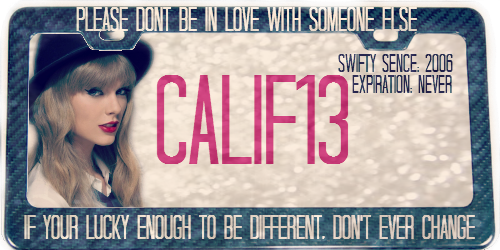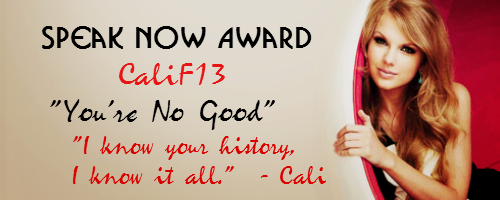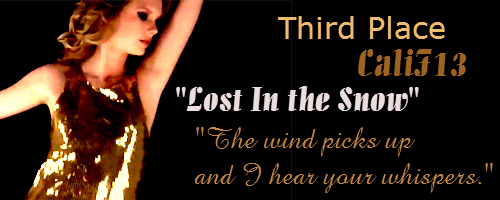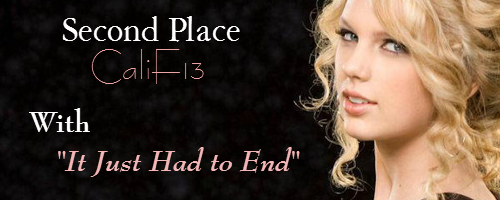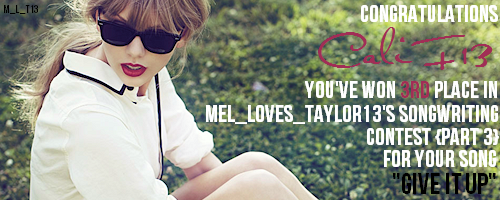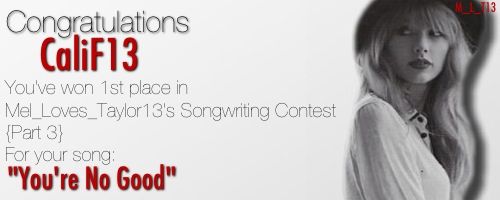 I asked people to make a graphic for me and I loved them all so much!! Here they are!! 1. 2. 3. 4. 5. Thanks to everyone who made these, they're beautiful!! Image 1 by: JustAnotherWideEyedGirl13 Image 2 by: Swifty fan13 Image 3 by: Dmeosi Image 4 by: 4Tay13 Image 5 by: TaylorHeart13