I originally joined on December 29th, 2009.

Hi! My name is Christine. I'm 22 years old. I love to horseback ride and paint. I love sweets of all kinds but cake is my favorite. I love Taylor (obviously), RWBY and Tangled. I have a tuxedo cat named Socks and a flea-bitten grey Arabian horse named Jay. I'll add anybody as a friend!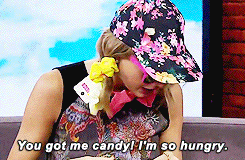 I met Taylor on September 28th, 2014 at the 1989 Nashville Secret Session.
It was one of the best nights of my life. I am so grateful and thankful for that day.



I have been a fan of hers since the summer of 2007 after hearing Mary's Song on a plane ride.

Taylor dressed as Rapunzel was literally something I never thought would happen.
Ever. I can't tell you how happy I am that it did.

The Blank Space video made me die. Whoops.


I've been to four Taylor shows.
When she was opening up for Rascal Flatts on August 1st, 2008.


"And I think what we learn about, Atlanta, every time we come and see you guys, is that you know how to scream loudly. [Loud screaming] Very good, you still know how to do it."
~
On the Speak Now Tour on October 1st, 2011. I stood 3 feet away from her during her walk to the B-Stage.


"So to you kind-hearted people in Atlanta, Georgia, thank you so, so much for the way you treated me."
~
I saw her again on her Red Tour on April 19th, 2013. Taylor pointed at me during Begin Again. I GOT TO HUG HER MOM!


"So, we're talking about, Friday night. In Atlanta, Georgia. Sold Out. Last detail. My last night playing in one of my absolute favorite cities in the world."
~



"I don't get to visit you guys as often as I would like to."
I saw Taylor again on her 1989 World Tour at the Georgia Dome on October 24th, 2015.
So, this crazy, magical thing started on Wednesday around noon. I got a phone call asking if I would like to attend a top secret Taylor event in Nashville on Sunday. I, of course, said yes! Sunday finally dawns and my dad and I leave for Nashville around ten. Fours hour later, we're in Nashville. We were two hours early, so we waited at a nearby Starbucks until it was time. Once it was...