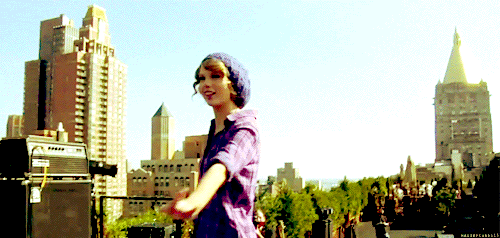 "Words can break someone into a million pieces, but they can also put them back together. I hope you use yours for good, because the only words you'll regret more than the ones left unsaid are the ones you use to intentionally hurt someone."

"Real life is a funny thing, you know. In real life saying the right thing at the right moment is beyond crucial. So crucial, in fact, that most of us start to hesitate, for fear of saying the wrong thing at the wrong time. But lately what I've begun to fear more than that is letting the moment pass without saying anything. I think you deserve to look back on your life without this chorus of resounding voices saying, "I could have, but it's too late now." So there's a time for silent, and there's a time for waiting your turn. But if you know how you feel, and you so clearly know what you need to say, you'll know it. I don't think you should wait. I think you should speak now."

"I love you like I love sparkles & having the last words & that's real love"

"I don't know if you know who you are, until you lose who you are."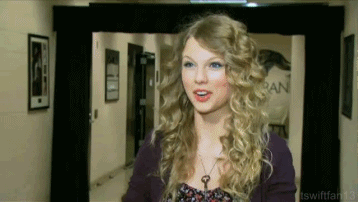 There's an old poem by Neruda that I've always been captivated by, and one of the lines in it has stuck with me ever since the first time I read it. It says ''love is so short, forgetting is so long.'' It's a line I've related to in my saddest moments, when I needed to know someone else had felt that exact same way. And when we're trying to move on, the moments we always go back to aren't the mundane ones. They are the moments you saw sparks that weren't really there, felt stars aligning without having any proof, saw your future before it happened, and then saw it slip away without any warning. These are moments of newfound hope, extreme joy, intense passion, wishful thinking, and in some cases, the unthinkable letdown. And in my mind, every one of these memories looks the same to me. I see all of these moments in bright, burning, red.

My experiences in love have taught me difficult lessons, especially my experiences with crazy love. The red relationships. The ones that went from zero to a hundred miles per hour and then hit a wall and exploded. And it was awful. And ridiculous. And desperate. And thrilling. And when the dust settled, it was something I'd never take back. Because there is something to be said for being young and needing someone so badly, you jump in head first without looking. And there's something to be learned from waiting all day for a train that's never coming. And there's something to be proud of about moving on and realizing that real love shines golden like starlight, and doesn't fade or spontaneously combust. Maybe I'll write a whole album about that kind of love if I ever find it. But this album is about the other kinds of love that I've recently fallen in and out of. Love that was treacherous, sad, beautiful, and tragic. But most of all, this record is about love that was red.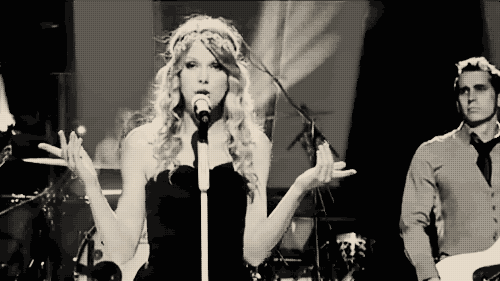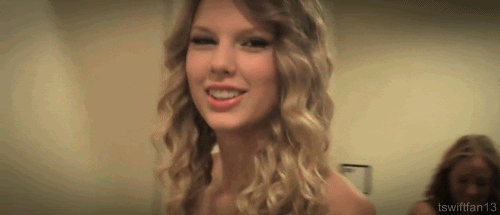 Love, Cheryl xoxo

http://taylorswift.com/users/cherylswift13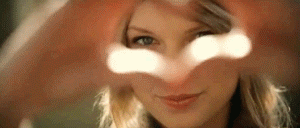 I don't own any big collection though, I started collecting since 2010 (: Cd Collection -Taylor Swift Speak Now ( Deluxe Edition- not Target exclusive) -Taylor Swift Speak Now World Tour Live CD+DVD ( Target exclusive) -Taylor Swift Red ( Deluxe Edition-not Target exclusive) - Taylor Swift Ours Cd Single from Walmart -Taylor Swift Fearless Platinum Edition ( china...