UPDATE: I know I'm NEVER on here anymore (also my bio is ridiculously cheesy I was 12 okay XD), I'm still a huge Swifty and super active on twitter k so don't hate me :) love y'all!




Hi, it's great to meet you! I'm twelve years old and loving life. I'm just a girl living in this perfectly imperfect world and I love it more than anything. I'm changing a lot at the moment which makes my life really exciting cos every day I'm someone who I've never been before, so even though there's not a lot going on in my life on the outside, inside it's the most enchanting, magical experience ever which is amazing to write songs about too :)



I am a hopeless romantic and totally in love with love. It's just the most impossible, wonderful, passionate, crazy and beautiful thing there is. Ever. I have this obsession with romance and I believe in love at first sight and fairytales and perfect love and I love random little cute romantic things and stuff like that. Love is what makes life magical and worth living. Except when you get hurt. Then it's the worst. Right now I can't figure out if I believe in love or not. I've learned love isn't easy or ever perfect.




I've loved Taylor since August 2012, which is kinda short I know, but she is just... oh, just so incredible and I can't believe how she manages to be so talented, hardworking, beautiful and most importantly just such a sweet and kind and flawless person at the same time. She has taught me so much, I can never, ever thank her enough for that. Without what she has done for me I would be nothing, she has shown me who I am and what I want to be. Before I knew her my life was just so meaningless and I just didn't know at all who I was supposed to be, and then I found Taylor and she just showed me everything.



My favourite songs right now are Begin Again, Everything Has Changed, Starlight, A Place in This World, Never Grow Up, Fifteen and Ours. I especially love the songs about happy love. One of my greatest dreams is to fall in real mad love someday have a really happy family with four kids at least. I also want to live in America , either Nashville or North Carolina :) I can't wait to go, I've never been to America and I just cannot wait to see it in real life :D



I love little kids so much, they are just the best things ever. And babies too. They just make me so happy all the time. One of my biggest dreams is being some little kid's role model :3


(that is Ronan's baby sister Poppy!!! Awwww)

I'm happy a lot at the moment cos of lots of things... I'm happy cos of Taylor and cos of the Red tour and cos of you guys and all the awesome people I know. I write songs and they aren't that good yet, but I know for sure that they are improving and that makes me so happy too :) I can't sing that well (ok, my singing sounds like a drowning mosquito with a cat in it's throat trying to kill itself- I have no idea what part of my brain came up with that...) but I've started singing lessons cos of Taylor and it's so fun :D




I also think Ed and Taylor just go together so perfectly. I mean their musical talents go together perfectly. Their voices and songwriting skills. Nothing more than that, of course. I would never ever suggest they could make each other so so happy if they ever .. anyway... I mean their voices sound good together ;)



Oh and I have a really weird sense of humour, I find the creepiest things funny so that comes across as weird too :D in Taylor's words, 'my level of awkward makes everyone else feel normal' :D and I have like two ways of talking, one is hopelessly cheesy and romantic which really weirds people out, and the other is sarcastic and it can be hard to tell what I mean :P haha :) um what else, oh I get really shy when people who I know read my songs, I'm fine with strangers reading them but I still haven't shown my parents yet :P I spend literally 90% of my time daydreaming, I'd say about 60% of that is romance related daydreaming and 40% is Taylor related daydreaming :) I invented a smilie which is this: >J< and I use it all the time incase it weirds you out :P Oh and have this SUPER annoying and creepy habit of randomly cutting my own hair, it sounds really creepy but I just find it really fun :P so I have like seven fringes I cut myself at different stages in my life and they're all in really weird places... It's really abnormal...



I'm not one of those Swifties who try to be exactly like Taylor, instead I try to take bits of Taylor and put them in my own personality. I hate it when people compare themselves to others cos everyone is different so therefore you can't do that :) recently I've become really happy, like, being myself, which really does make life a million times more beautiful and fun ;)



Here are some of the most amazingly perfectly flawlessly cute gifs EVER:



[url=http://24.media.tumblr.com/1fcc13ade7b60f2b41e5c8ede400949a/tumblr_mny8nqBr3Y1qfo1l5o6_250.gif]http://24.media.tumblr.com/1fcc13ade7b60f2b41e5c8ede400949a/tumblr_mny8nqBr3Y1qfo1l5o6_250.gif[/url]




(sorry about that link thing in the middle, I can't work out how to get rid of it, when I try and edit my profile it just disappears and then shows up again, it's so weird and annoying) Oh my gosh, that video was just the SWEETEST thing ever. I love it so much. Being a mum suits Taylor so well, she will be the best mum ever someday, I know it. And Ed will be the best dad.


Anyway, I don't know why you would want to know any of this weird stuff about me, but thank you for reading :) I love you guys so much, you are the best people ever and I couldn't live without you! I love you like I love romance, daydreaming, and being who I was supposed to be. And of course Taylor. Never forget Taylor. And that's real love.



Love love love, Harriet xxxxx




I love you.

Here are some graphics I made, they're a bit rubbish but I only started yesterday!




And here are some of the most awesome Taylor gifs. Ever. Like ever.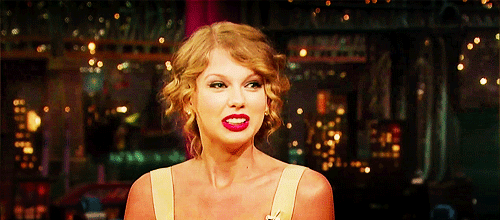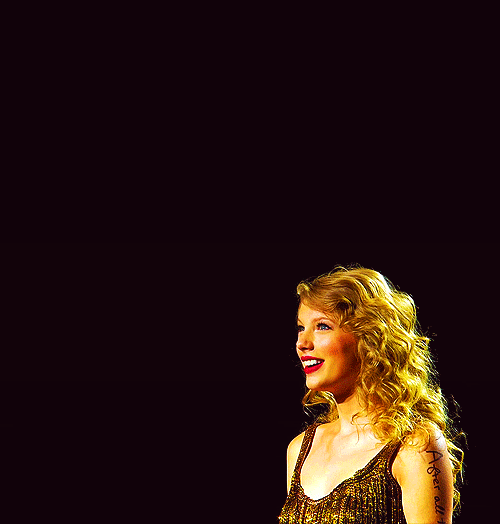 I love you.


I know I'm never on TC anymore but I'm still a Swifty and I'm on twitter all the time sowweee :)