I am Tomy, am of Brasília in Brazil, I have 21 year and I'm here to express how much I like Taylor, in person and as an artist. I am a student and trainee of computer network at the top level. I love listening to music, including Taylor especially. And when it comes to music has another thing I admire beyond Taylor, he was born in Chicago and his first song was "Crank Dat" ... Who knows, I think just reading this far already know who I'm talking about ... his name in real life is DeAndre Cortez Way and best-known song is "Kiss Me Thru The Phone", he is Soulja Boy Tell'em, I'm a souljaswiftie. And has words that makes me think in Taylor and Soulja Boy. The 3 words that remind me of Taylor is Red, Enchanted and Places. Already the 3 words that remind me of Soulja Boy is Swag, Kiss and You. Music that I most like of Taylor is "Hey Stephen," the song that I more like of the Soulja is "Turn My Swag On", I became a fan of Taylor listening to "Long Live" and I became a fan of Soulja Boy listening to "Crank Dat ".Taylor is special to me, his songs are the most compatible with my nature, and it is also compatible with the nature of all swifties who are here.

I have a rare type of baldness that causes hair loss all over the body, called Alopecia Areata. I started having hair loss at 19 years and now I'm 21, at first I was very depressed and was a shock to me especially after I lost my eyebrow, my self esteem was down there because of prejudice and negative comments, so I understand the because that baldness despite not being a threatening disease to health, some men lead their bald so seriously haha. But today thank God I left That aside, I nor give much importance. I thought in me isolate and me withdraw of the front of people, but I Realized That That was not good and would make me sadder. After I adjusted and I improved my mental health, but thinking on the bright side, I have become more mature and you my friends swifties Helped me a lot, and Taylor also helped me a lot because when i was crestfallen I heard to your songs and me felt much lighter, and even today when I'm not well I have your songs like comfort to me, but when I'm glad, I feel myself with more reason and will to listen to his songs, and sometimes of nothing I thought in Ronan, because in addition to having lost hair because of chemotherapy, lost her life. So I began to see that I could give an example of life, when I had my hair, I loved to drink beer on the weekends, even after going bald to the teeth, I still continued in the world of alcoholism, same I can continue, I stopped slowly, and today I do not drink more making 1 year that I stopped and today is one of the things that I rebuke.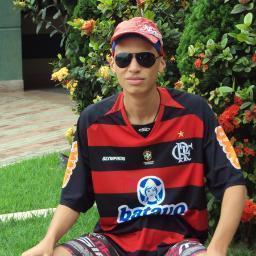 I am also a big fan of Rap and Hip Hop, short some guys of weight, such as:

SOULJA BOY TELL´EM




PAUL WALL




JERMAINE DUPRI




JOHN LEGEND




WAKA FLOCKA FLAME




NICKI MINAJ




MIKE JONES


Congratulations, my most cute and beautiful singer in this world, may God bless your ways, may you still have many successes and many years of life and career, that you continue to be such a wonderful person, I love you, Brazil loves you, the world loves you. Kisses in your heart.