MEREDITH







A tribute to the parents name William and Kate


The most treasured memories hold not glitter and gold,
Nor mansions and castles with views to behold,
They're not found in fame or a queens precious jewels,
No matter how vast the kingdom a dynasty rules,
William and Kate know the simple answer you seek,
After a brief moments patience I'll give you a peek,
The greatest memories spring from life's greatest bliss,
The moment you hold your child for that first loving kiss

MarkMyselfAndI









Thanks to JC Designs for adding sparkle to one of my fav Taylor photos yet!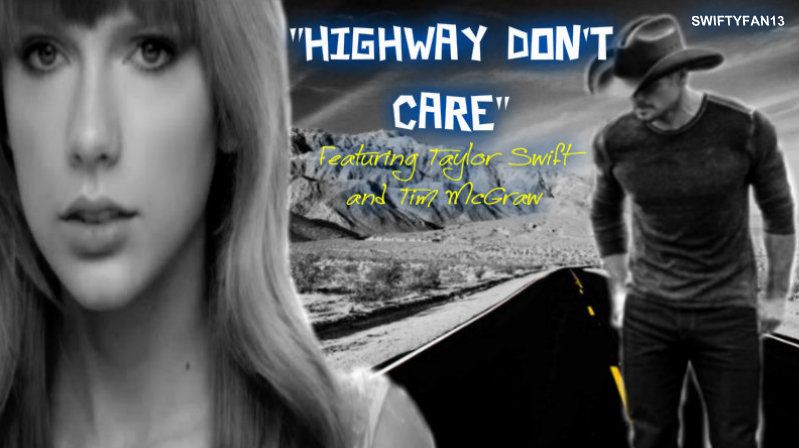 Thank you Swifty fan13 for the amazing graphic in honor of my current Fav, "Highway Don't Care"



In honor of the ACM Awards, I present my poetic response-

Taylor's Gift

At the highly touted ACM Awards she did not get a break,
All Swifties sat in witness to this tragic mistake,
Though Taylor is awesome and we know this for certain,
At times it's overlooked when raised is the curtain,
By glitter nor gold shall my love for Taylor be measured,
'Tis the gift of her golden heart and smile I have most treasured,
When the chairs are all folded and the celebrated shuffle out,
Will we curse the in-crowds oversight which left us to shout,
Or remember how blessed are we Swifties United world wide,
A badge we all will wear Fearless with love and with pride.

MarkMyselfAndI





Hello, Taylorland. Welcome to the MarkMySelfandI profile. As you all know, I am the one and only Mark, MySelf, and I, and I will be your host here. It is my great pleasure to bring you along with me on a journey through Mark's personal tribute to Taylor Swift, who reins victorious in all Districts of our fine land. Sit back and enjoy.





Many Thank Yous to Twin Taylor Fans for the "22" GIF. Visit their graphic shop and get yours today. It's so easy even Mark, Myself, And I can do it!


"Why does a forty year old Man of the World like this go all crazy for Taylor?" you ask. Is it the sparkles? Maybe it's the way Taylor is so fearless when someone lurks in her dressing room. Will Mark speak now about this special girl? Let's find out together. Get your hanky and your blanky ready. Grab a bucket of lamb stew, as I tell a tale of love, admiration, cunning instincts, and just plain WOW factor!

If you're fearless, if you can handle it when sparks fly, then it would be my enchanted pleasure to be your Swiftie friend, right here, right now, today! Do I doubt you can pull it off? I wouldn't in a million years.

May the odds be ever in your favor.







Thanks to Fearlessgirl10291999 for the great graphic !!

I was not fortunate enough to know the great Swiftie Jenna Cole, and it is my loss to bear.





I knew of Taylor for quite some time, but recently came to greatly admire her after reading of her determined journey to stardom, and her grace in some very tricky situations. She is a talented and beautiful woman who enriches the world with her very presence. Taylor provides inspiration for all through her own journey, and friendship to millions of fans touched by her music.




In this world, there are many things that set people apart. Here at Taylor Connect, I steadily grow more in awe of Taylor's ability to bring people together. It is here that Taylor Swift fans from around the globe come to share thoughts about Taylor and many other personally important subjects, becoming friends in the process. What an amazing power for a young woman from Nashville who sings and plays guitar. I imagine Taylor may sit back in awe at times of the vast, varied community of people who admire her for her music and much more, but her fans admire her so greatly only because she deserves such admiration. Her fans are inspired by who Taylor Swift is well beyond her music.

Here at Taylor Connect we have the ability to earn many fun and creative badges, but my favorite will always be the unofficial "Swiftie" badge I earned by recognizing how special is the talent and personality of one Taylor Swift. I enjoy seeing the work of the many talented Swifties that frequent TC, and consider their smiles as jewels. Taylor is a very special person, as are her amazing Swiftie fans.



My first GIF! Beautiful. Thanks to TaylorSwift88 for sharing from her profile :)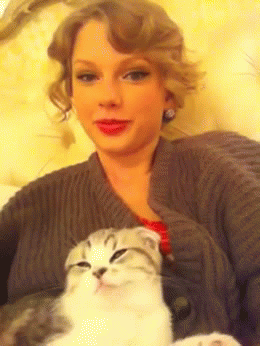 Thanks to THE SOUND OF I NEED YOU for the great GIF of Meredith coaching Taylor on proper feline massage techniques.









Problems with GIF posting have your nose bent out of shape?? See my friend INSERT YOUR AD HERE for some great advice, and you too can make your profiles and blogs SHINE LIKE A DIAMOND *************










Swifty Mark signing out.
At the highly touted ACM Awards she did not get a break, Many have cried out in witness to this tragic mistake, Though Taylor is awesome and we know this for certain, Sometimes she's forgotten as other folks raise up the curtain, By glitter or gold my love for Miss Swift shall never be measured, But her golden heart and smile are the gifts I have most treasured, When the chairs are...