My Name is Andrea and I'm 21 years old. I'm from Germany,Cologne .My Birthday is on 30.11.1993. Being a Swiftie since early 2008, when Love Story was published in the USA.
One of my biggest dreams is to be with Taylor at one of her secret sessions or something like that to give her an extremly big hug for everything she does for me and talk to her more privately than at a red carpet.
On 3/12/2011 I was enchanted to see Taylor in Germany, Oberhausen for the very fist time live. I´ve waited over 15 hours and saw the concert from the front row.
On 11/11/2012 I saw her live at the EMAs in Germany, Frankfurt at the rep carpet and the show.
Nearly one month after that (15/12/2012) I had the chance to talk to her at the German TV studio of "Schlag den Raab" in Germany, Cologne. She took a picture of us with my Nikon and told me she loves us too, after I told her "We love you Taylor".
On 02/07/2014 I saw her at the RED tour live in Berlin and I saw her twice at the 1989 World Tour in Cologne on 06/19 & 06/20/2015.

I really hope to meet her very soon to tell her how much I love and adore her because Taylor isn´t just a singer for me. She´s a huge inspiration in everything and I love her style, I´m addicted to Vintage clothes just like Taylor. I know this sounds a bit crazy but without Taylor I would be a different person nowadays. I´m so thankful to have her in my life. Taylors smile makes flowers grow in even the saddest part of me.

When I grow up, I wanna be a Journalist. For this dream, I´ll fight fearlessly till the very end. In my free time I´m writing for a local magazine but one day I hope to write for a fashion magazine! Right now I´m going to college to study Journalism till summer 2016.

I´m obsessed with Taylor´s hair, her music, her personality and everything she do. I don´t think she´s changed but has grown up. I will always support Taylor Alison Swift, no matter what her decisions are.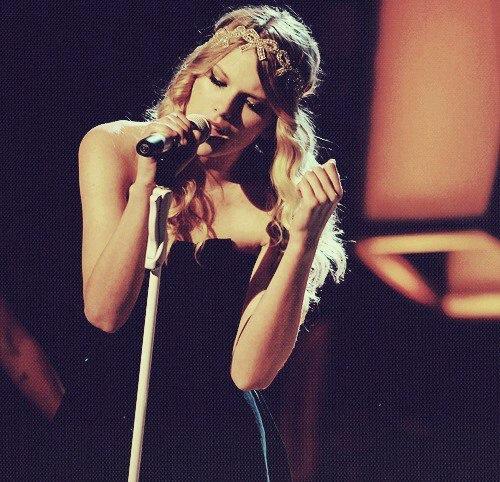 No Items

There is nothing to display yet, check back soon.
Recent Blogs
No Items

There is nothing to display yet, check back soon.