I ADORE Taylor! She's such an amazing singer and she knows that the generation of music raises the kids, so she chooses her actions wisely. She's also worked so hard to get where she is which is why she deserves every award, fan, compliment, ect. she has. She just amazes me.

Now, here's a little about me:
I am absolutely in love with songwriting. I feel like it's a way to let go of my emotions without actually confronting the person. It also helps me understand how strongly I feel about something or someone. For example, if I write 7 songs about the same person and situation, I obviously feel very strongly about that. A friend of mine also made a good point. She said that writing songs to me is what cutting may be to someone else. If I'm struggling in life, I turn to songwriting. I wish more people would turn to the same healthy alternative I use rather than taking it out on their own body. But, if you'd like to check out my songs, (which would make me really happy!) the link is in my profile. Songwriting is big part of my life and I don't know what I would do without it.

Now that you know the songwriter part of me, here are 13 random facts me!

1.) My favorite animal is a cat.
2.) I've never been the 'sporty' type. I love to sing, dance, perform, ect.
3.) My favorite singers besides Taylor are Avril Lavigne, Austin Mahone, Ed Sheeran, and Paramore.
4.) My friends make fun of me because I apparently say 'cantaloupe' weird...
5.) My favorite website besides TC is Pinterest!
6.) I'm a brunette and I have brown eyes. (I've been told they're 'neon' brown, if that's a color...)
7.) You'd never be able to catch me without a ring on!
8.) I ship Sweeran so much!!! They are so cute together!!!
9.) My favorite YouTubers are IISuperwomanII and Our2ndLife.
10.) I can't cross my eyes!
11.) My best friends are named Allison (alley_holt) and Jeanne (Dark Blue Tennessee).
12.) My lucky number is 6 :)
13.) I cry whenever I watch Taylor perform All Too Well and Long Live.




So, if you made it this far, I'm very impressed! Thank you for focusing your mind on me for a minute or 2, and have a day filled with Swiftness!

Love, Cali

P.S. this is pretty much what I do everyday:



If you want, you can take this quiz to see how well you know me!
http://www.quizyourfriends.com/take-quiz.php?id=1307231212048810&a=1&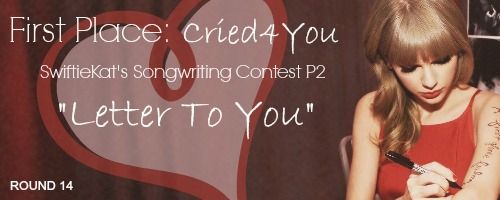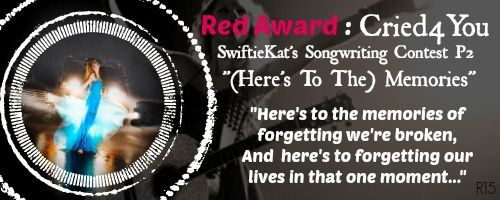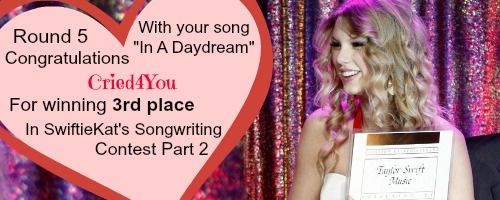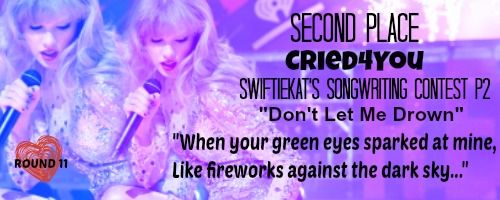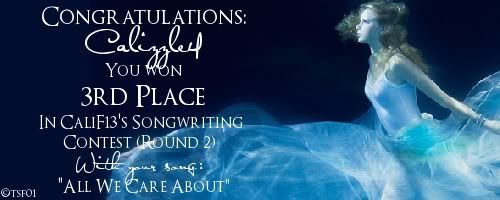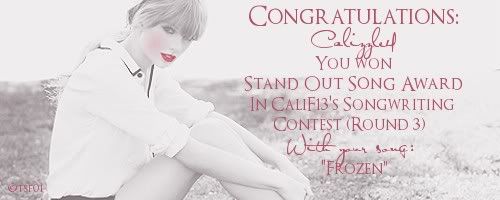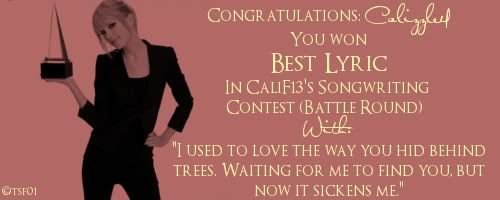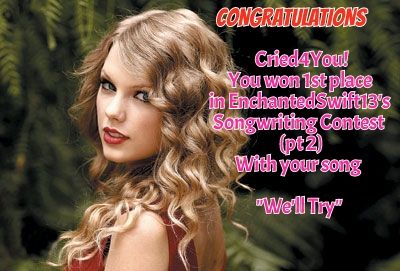 Cold As You - Taylor Swift (+ Lyrics) by user4798824
You'd have to be there when I am, To see everything I see in him. You'd have to see the way he looks, At 6:30 in the morning, just barely awake. You'd have to see him with the sun in his eyes, How they shine like there's a hint of magic in them. You'd have to hear him laughing, When we both lose our train of thought. You'd have to see the way he smiles at me, When he sees me...