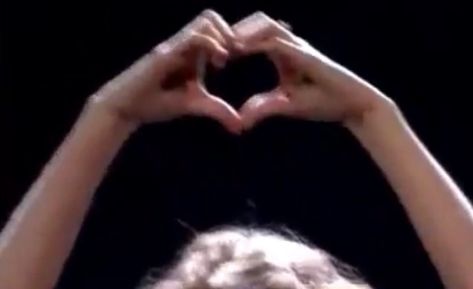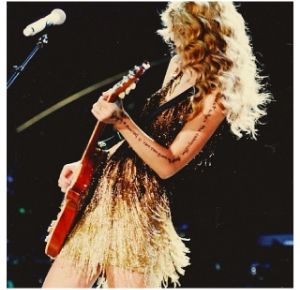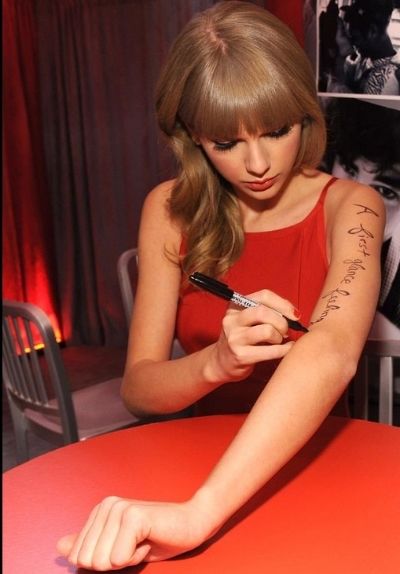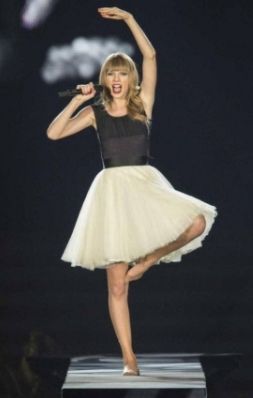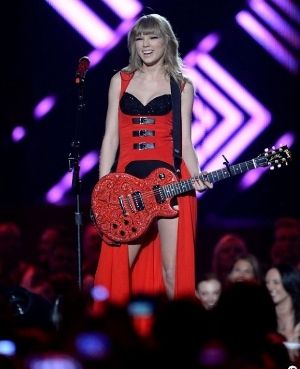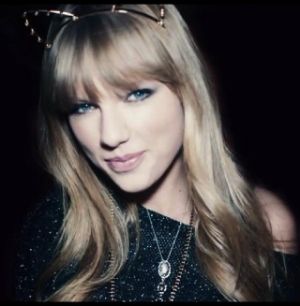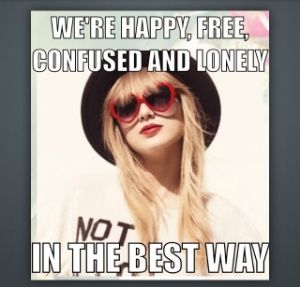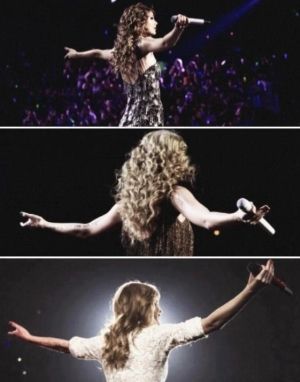 ''It's the most maddening, beautiful, magical, horrible, painful, wonderful, joyous thing in the world~love'' ~~Taylor Swift
"Real life is a funny thing you know. I think most of us feel like we're reaching the end of our lives and looking back and regretting the moments when we didn't speak up, when we didn't say "I love you!" When we should've said "I'm Sorry!" So there's a time for silence, there's a time for waiting your turn. But if you so clearly know how you feel and so clearly know what you need to say, you'll know it. I don't think you should wait, I think you should Speak Now."– Taylor Swift
Hi! I'm Ashley :) and I'm 24. Nice to meet you! And thanks for happening to stumble across my page. I'm a hardcore daydreamer and Taylor taught me that it's okay to believe in fairytales and happily ever afters. I'm still looking for mine, but with very high hopes :) Now I just have to be patient and let things fall into place. I believe Taylor is a true beauty and she really does make the world a better place, as Ellen Degeneres once said to her. I love all of Taylor's albums. I think of all four, Speak Now actually "Spoke" to me the most and really hit home for me. It helped me in ways nobody else could when I experienced losing my everything. I do love the new album RED though. I'm excited to see what the RED era will bring, which from what I've seen so far are all great things and I couldn't be happier!
Taylor. There are no ends to all of the amazing things I have to say about you and your kind heart. You have been such an important inspiration in my life. I've had my share of heartbreaks, just like you Taylor, and I'm sure we can both agree that it sucks something major, but it's apart of life and I've come to accept the fact that in the end I will learn something from it and become a stronger and better person because of it. And that will surpass the hurt I once felt from whoever did me wrong. I've been a huge fan of yours ever since you came out with your first single, "Tim McGraw". You're so angelic, classy and unique to the country world and you stand out beautifully! Your lyrics say the words girls want to say, but are too afraid to say them out loud. It's so easy to listen to any of your albums and be able to go back in time to those good memories, even the bad ones, and relive the moments that made me who I am today. Your music provides closure to the bad I've experienced in my life, and brings to life the love and happiness I felt when experiencing the good. For this I will be eternally grateful for you, Taylor, and your gift of writing such inspirational, touching, relatable, and heartfelt music. Your Speak Now Tour changed my life, and I will be seeing you in August for your Red Tour, in Tulsa, OK, which I'm sure I will leave with the same thoughts and emotions; magical, enchanted, excited, happy, blessed, and so so amazed at your stage presense. Seeing you portray every emotion you felt from that time through every brilliant performance you give, i truly have grown to think of you as an angel. I'm 24 years old and I love that I can listen to your music and remember middle school, high school, and even growing up and my mother taking me shopping for my first dress to winter formal. There's so much to say and I'm at a loss for words right now because there really is simply no end to the kind and lively spirited person you are, or enough words for me to explain how much you've saved my life, healed my past, made my present more fun and enjoyable, and my future a true excitement of what fairytales may lie ahead of me. Always stay true to yourself Taylor, as your quote awhile back, "If you're lucky enough to be different, don't ever change." I've lived by those beautiful words ever since I learned of them. Taylor, you truly are one of a kind. Nobody can ever be or come close to being like you no matter how hard one might try. I love you so much and feel so blessed to be apart of your fan base and the love and support you give back to the fans as we will "Forever and Always" be here for you. And we will never leave your side, "Like, ever." Love and prayers and hopes that all of your wishes come true and things continue to get even brighter for you Taylor! From Norman, Oklahoma, Ashley Marie Wyatt.
"I think--I think when it's all over,
It just comes back in flashes, you know?
It's like a kaleidoscope of memories.
It just all comes back. But he never does.
I think part of me knew the second I saw him that this would happen.
It's not really anything he said or anything he did,
It was the feeling that came along with it.
And the crazy thing is I don't know if I'm ever gonna feel that way again.
But I don't know if I should.
I knew his world moved too fast and burned too bright.
But I just thought, how can the devil be pulling you toward someone who looks so much like an angel when he smiles at you?
Maybe he knew that when he saw me.
I guess I just lost my balance.
I think that the worst part of it all wasn't losing him.
It was losing me. I don't know if you know who you are until you lose who you are."
Taylor mom and I see you in 13 days I hope somehow you'll see me requesting you to play Tim McGraw in Tulsa it's me and mom's favorite song it would mean so much!! She's never seen you in concert before and I saw your Speak Now show and it was absolutely amaaaazing! Cannot wait until August 7 please play Tim McGraw Taylor? <3 <3