I'm anna(: & i'm inlove with playing my fender guitar. Singing, writing, and playing guitar is not just something i do, its WHO I AM. Taylor Swift is my inspiration. I've been through alot lately and it seems that every song that relates to me, somehow has a secret messages from Taylor that fits perfectly(: i write songs and play guitar, i absolutly love to sing! It's something that makes me feel like i belong, and i have a place in this world(: All of my feelings about anything and everything come out when i write, sing, and play guitar! I'm inlove with music and how real taylor's music is! Inspring is the only way to describe it all! I love Wonderstruck Perfume(:
PEACE & LOVE
--Anna
To anyone who has ever read my songs ThankyouThankyouThankyou
LONG LIVE 8-3-11 My first ever concert got to be with Taylor Swift(:

]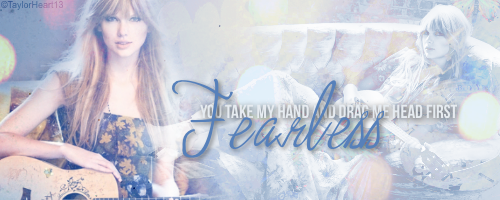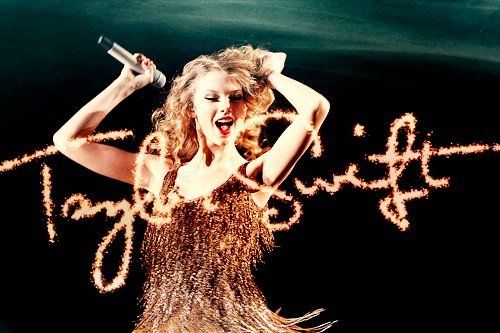 Saying's I live by


"I write a lot of songs about love and I think that's because to me love seems like this huge complicated thing. But it seems like every once in a while, two people get it figured out, two people get it right. And so I think the rest of us, we walk around daydreaming about what that might be like. To find that one great love, where all of a sudden everything that seemed to be so complicated, became simple. And everything that used to seem so wrong all of a sudden seemed right because you were with the person who made you feel fearless"--Taylor Swift

"Giving up doesn't always mean your weak sometimes your just strong enough to let go" --Taylor Swift

"No matter what happens in life, be good to people. Being good to people is a wonderful legacy to leave behind".--Taylor Swift

Sometimes you have to be strong for yourself. You have to know that you're good person and a good friend. What's meant to be will end up good and what's not – won't. Love is worth fighting for sometimes you cant be the one fighting. At times, people need to fight for you. If they don't, you just have to move on and realize what you gave them was more than they were willing to give you. Hopefully, people realize great things when they come around and don't lose something real. Always fight, until you can't anymore, and then be fought for.

You have to get hurt. That's how you learn. The strongest people out there, the ones who laugh the hardest with a genuine smile, those are the people who have fought the toughest battles. Because they've decided that they're not going to let anything hold them down.

Sometimes people come into your life and you know right away that they were meant to be there. To serve some sort of purpose, teach you a lesson, or to help you figure out who you are or who you want to become. You never know who these people may be; a roommate, a neighbor, a professor, a friend, a lover, or even a complete stranger. But when you lock eyes with them, you know that at that very moment they will affect your life in some way.

You know what I think we are most afraid of? Not knowing. Not knowing whether it's all really worth it. Not knowing if you should give up or keep fighting. Not knowing why you do things you do; not knowing the purpose. It's like when you're little and you touch the stove and get burned, because you didn't really know that it was hot. Not knowing has always hurt us, from the very beginning.

Don't be afraid to make mistakes, stumble, and fall because most of the time the greatest rewards come from doing things that scare you the most. Maybe you'll get more than you ever imagined. Who knows where life will take you. The road is long and in the end, the journey is the destination.

The best things in life don't happen unless you take risks. Risk yourself and throw your heart out onto the table. Be who you are and hope people accept you, and if they don't, too bad. Always be real. Never fake. Smile when you're happy, cry when you're sad. Never hold emotions inside. Let yourself risk getting hurt. Let yourself try something new. Follow your heart and do what you feel is right, not what other people tell you to do. Fall in love, take a chance, and hope the other person feels the same. Love is a risk. It could bring either pleasure or pain, sometimes both. Life is a gamble, and you never know what it'll bring. Live in the moment and don't dwell on the past. Find the good in everybody, think positive and do positive. Break the rules and take the chance of getting caught.

It's like all the bad stuff you've went through, the people who've disappointed you and the things that didn't go your way…Suddenly you feel grateful for them, because those are the things that got you here. Those are the things that made you strong. Those are the things that helped you learn who you can trust, who you can depend on and those are the things that showed you what it's like to struggle, but in the end turn out just fine.

Sometimes there is nothing to be said. Sometimes nothing should be said. I just want to find someone who won't run away. Someone to look me in the eyes and tell me it's okay. that things don't always go right. That is how life works, and how it will always work. That it's not going to be easy. Today, Tomorrow, the next day, but it will somehow get better

I don't understand how you can smile all day long, but cry yourself to sleep at night. How pictures never change, but the people in them do. How you can love so innocently, but it can turn into anger so quickly. How your best friend can become your worst enemy. Or when your worst enemy turns into your best friend. How forever turns into a few short months that you'd do almost anything to get back. How you can let go of something you once said you couldn't live without. How even though you know letting go of something is best for you, it hurts just the same. How the people who once wanted to spend every second with you, think a few minutes of their time is too much time to spare. How people make promises, and bear their souls to someone despite knowing how common it is for promises to be broken. How people can erase you from their lives 'cause it's just easier then working things out.

"Every big problem you create for yourself, every huge mess you have to clean up, there was a crucial moment you could've said no." - Taylor


Real life is a funny thing you know.
In real life saying the right thing, at the right moment is beyond crucial.
So crucial in fact, that most of us start to hesitate, for fear of saying the wrong thing at the wrong time.
But lately what I've began to fear more than that, is letting the moment pass with saying anything.
I think you deserved to look back on your life without this chorus of resounding voices saying, I could of but it's too late now.
So there's a time for silent, and there a time for waiting your turn. But if you know how you feel, and you so clearly know what you need to say.
You'll know it.
I don't think you should wait.
I think you should speak now." --Taylor Swift


To me, "FEARLESS" is not the absence of fear. It's not being completely unafraid. To me, FEARLESS is having fears. FEARLESS is having doubts. Lots of them. To me, FEARLESS is living in spite of those things that scare you to death. FEARLESS is falling madly in love again, even though you've been hurt before. FEARLESS is walking into your freshmen year of high school at fifteen. FEARLESS is getting back up and fighting for what you want over and over again… even though every time you've tried before, you've lost. It's FEARLESS to have faith that someday things will change. FEARLESS is having the courage to say goodbye to someone who only hurts you, even if you can't breathe without them. I think it's FEARLESS to fall for your best friend, even though he's in love with someone else. And when someone apologizes to you enough times for things they'll never stop doing, I think it's FEARLESS to stop believing them. It's FEARLESS to say "you're NOT sorry", and walk away. I think loving someone despite what people think is FEARLESS. I think allowing yourself to cry on the bathroom floor is FEARLESS. Letting go is FEARLESS. Then, moving on and being alright…That'sFEARLESS too. But no matter what love throws at you, you have to believe in it. You have to believe in love stories and prince charmings and happily ever after. That's why I write these songs. Because I think love is FEARLESS." --Taylor Swift

There's an old poem by Neruda that I've always been captivated by, and one of the lines in it has stuck with me ever since the first time I read it. It says ''love is so short, forgetting is so long.'' It's a line I've related to in my saddest moments, when I needed to know someone else had felt that exact same way. And when we're trying to move on, the moments we always go back to aren't the mundane ones. They are the moments you saw sparks that weren't really there, felt stars aligning without having any proof, saw your future before it happened, and then saw it slip away without any warning. These are moments of newfound hope, extreme joy, intense passion, wishful thinking, and in some cases, the unthinkable letdown. And in my mind, every one of these memories looks the same to me. I see all of these moments in bright, burning,

red.



My experiences in love have taught me difficult lessons, especially my experiences with crazy love. The red relationships. The ones that went from zero to a hundred miles per hour and then hit a wall and exploded. And it was awful. And ridiculous. And desperate. And thrilling. And when the dust settled, it was something I'd never take back. Because there is something to be said for being young and needing someone so badly, you jump in head first without looking. And there's something to be learned from waiting all day for a train that's never coming. And there's something to be proud of about moving on and realizing that real love shines golden like starlight, and doesn't fade or spontaneously combust. Maybe I'll write a whole album about that kind of love if I ever find it. But this album is about the other kinds of love that I've recently fallen in and out of. Love that was treacherous, sad, beautiful, and tragic. But most of all, this record is about love that was

red.

--Taylor Swift


I remember when you made me feel FEARLESS, like I could do anything and fall as hard as I wanted because we said FOREVER & ALWAYS. But things CHANGE, and the STORY OF US looks a lot like a tragedy now because you and your WHITE HORSE waited too long to come around. I couldn't BREATHE without you for so long, so TELL ME WHY I'm still HAUNTED even to this day. Our last kiss was so beautiful and...