So once upon a time this little blonde girl was born on the 29th day of the 11th month in the year 1989.




Hi, the name is Kim. Well...actually that's the shorted version of my name. My full name (although nobody has ever called me my full name...except well my Mum is Kimberley Jayne Dowling), I am 25. I was born in the spring/summer of the year 1989 in Melbourne, Australia.




I get excited about the small things and I think that its important to do that because remaining positive keeps you strong. My life has been one constant battle after the next and each time I seem to make some progress something jumps in the way and pushes me back a few steps, but that's not going to stop me from achieving all that I want out of life. In the yea 2014 I was diagnosed with type 1 diabetes after losing nearly 20kgs in 3 short months and although I looked fantastic and could finally be happy about the way I looked my body was a toxic wasteland, killing me more and more each day. But now I am dealing with that and I might not be that 110 pound frail girl but my spirit is still the same.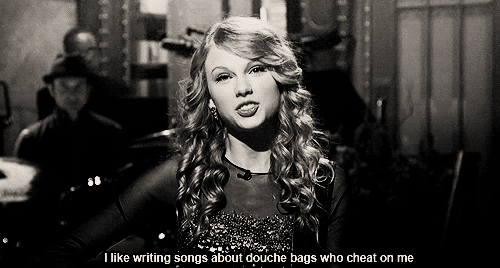 So, I also write songs and I was planning on having my debut EP finished before 2014 finished but that hasn't happened due to all the poor health this year has thrown at me, but in a way its been good, I have honed my craft so much that everything I am working on now I am extremely proud of and anything I wrote in the past seems childish and lack-luster, so within the next 2 years you will finally have a product of Kimm Jayne...but until then...stay tuned!




I have learnt that being alone and single is not the end of the world, but by being single and free to meet whoever you want gives you the oppurtunity for growth and to learn exactly who you need to be, that's where I am right now...I dont know where my life will end up in the next 5 or 10 years but all I know is that I am having a lot of fun and I am happy and healthy, that is the most important aspect I guess. Life isn't a fairytale, I know that now and the most important thing to remember is just to live and forget about what others think and say, there are always going to be negative people out there so you just have to plough through and everything will be fine.



But thats enough from me, I guess at this point you do want to get to know me more so I look forward to knowing you more.

Lets take a life journey and chillax together, whether that be over a pot of tea, a few pints or just casually finding each other on the street I will see you there.





All My Love...

Kim xx



Also nicknamed...
The Lovely Miss Kim
or
Kimmy Kat


i look forward to being your friend and including you into the rest of my story.




Thanks for reading all that detail and if you didn;t just skim it and laugh about my dreamingness then I want to be your friend,


No Items

There is nothing to display yet, check back soon.
Recent Blogs
No Items

There is nothing to display yet, check back soon.