http://www.youtube.com/user/FairytaleCountryGirl
I would be Enchanted if you would listen to me sing :')

STAY BEAUTIFUL :)


Hi There!First of all, thank you for reading this. I'm Alina. I'm a girl that has been born on the 6th of January 2000. I love every single person that has been
helping and loving me through all these years of
my life. I am in love with my guitar even though i can't play at all. I kinda have the obsession with pancakes, i love long walks, especially with the person i love
the most. Music is litterly my intire life, i couldn't live without it. I breathe music. I need music to be happy.
I write songs from a special place, called heart. My dream is to become a singer/songwriter and to inspire the world. I'm very clumsy and if you we're in P.E with me, you'd probably run away. When i was a little younger, i used to draw, and thought that was my dream. I kinda still think it is. I just don't want it as much as before. Everyone that i know says that i have talent though. I can be super shy if I don't know you to well, but when i get to know people, i can be totally different! I love seasons, especially Autumn and Winter. I'm obsessed with beauty and fashion. I always have to be organized. But enough about me, let's talk a little about Taylor.
I discovered this beautiful ,talented woman in 2009 , when i was watching Hannah Montana. After a year, i saw her again in a music video called "You Belong With Me" . I became a fan.
I cannot express how much Taylor has changed my life since that moment. How much she helped me, through those hard times in life, unbelieveable. I'll always thank her for that. She's an AMAZING inspiration to everybody and i love her so, so much. Thank you Taylor, for everything! When i was sad, i listened to her songs and it cheered me up a little. When i was mad, i listened to her songs and got me thinking that life's beautiful. When i am happy, i listen to her songs. If i'll ever meet her, i'll tell her how much she means to me and thank her for how much she has helped me. Thank you Tay, I love you to the moon and back.


If you read all of that, thank you. It was very long. Thank you so much for checking out my profile and please add me if you haven't already! I love making new Swiftie friends! :)


I hope to stand before a crowd like that one day. The emotions, happiness, amazing.




________________________________________


I'm intimidated by the fear of being average.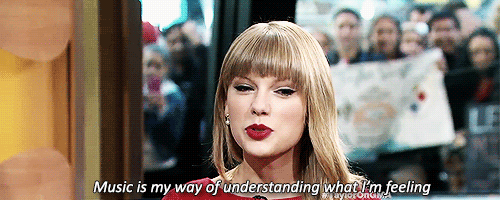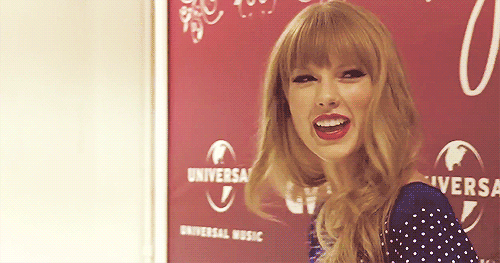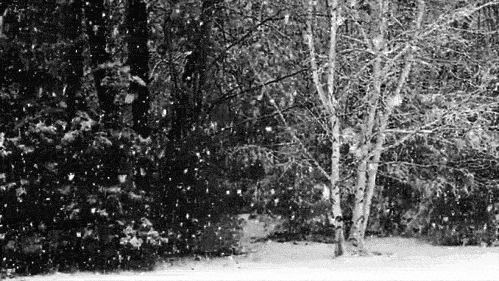 ~LoveLoveLove
OMS, So RED IS OUT! IT'S AMAZING, PERFECT, FLAWLESS! I know i shouldn't have done this, so in Germany RED comes out on Friday, but i listened to a couple of the songs that the people posted on Tumblr and oh well! Atleast they weren't leaked! I LOVE THEM! AMAZING. I'M GETTING SO EMOTIONAL RIGHT NOW! THE NEW TC IS SO FLAWLESS! :)