HI SWIFTIES!!!!! my name is Sophie!
i am aged 13 (taylor swifts lucky number !!) and I have only been a teenager for about 2 months. Being in the teenager zone really gets you thinking about what could happen, but really its no different to being 12. Being a swiftie was insperational, smart, and a life changing experience. literally 2 people inspired me to sing aswell as songwrite! it was my bestie hanna (enchanted36) and of course taylor swift! i have been a swiftie for 2 years. I know its not a long time but I know I dont have to love taylor for a long time just to be a swiftie.I have now got over 56 songs that i wrote alll by myself and I really enjoy spending my time on writing songs! seeing as though Taylor has a lucky number (13) I wanted a lucky number. I found out that my lucky number should be 9 because whenever i choose a number. (say for betting on a horse for the Melbourne cup), I always choose nine. and one day it actually happened i won! (i didn't do a real bet) so thats how my lucky number 9 came about

I can't imagine life without taylor, music and friends. they all mean the world to me!Life without taylor, my door and wall will b so plain, my door and the wall next to my door are officially where my taylor stuff goes. Another reason why i would hate life without Taylor is because I wouldn't have the courage to sing and sonwrite.

Life without music will just b plain aswell. i always get a song stuck in my head and thats a good thing. and i've realised, if you don't get a song stuck in your head, your whole life would b plain.



Life without friends, well, everyone would be alble to answer what it feels like. I believe that everyone has at least one friend in their lifes. and it doesn't have to be from the outside. you can also have friends on the inside. everyone has a friend inside them who they can always trust. but life without friends would just be boring

OH MY GOD I LOVE YOU GUYS!!! 1000 VIEWS!!!




graphic made by brooker27


Talented in many ways
Awarded a lot
Yelling, crowds of hers are yelling and screming
Loves writing song about hopeless romantic
Open with her thoughts
Rising star

Swift is her last name
Writes awesome songs
Interested in love
Fights until the end
Taylor is her name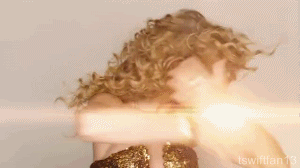 Trecherous
All too well
You belong with me
Love story
Oour song
Red

Speak now
We are never ever getting back together
Innocent
Fearless
Twenty 2

Taylor Alison Swift is my greatest influence i have ever had, she makes me feel happy when im sad and im thinking of her, and i think of her as my favourite singer/songwrighter i have ever seen / hear and she is also the one who made me start writing songs.

This quote was my first quote that i have ever heard from taylor! i really did think that being different was bad. and after I heard this quote, i still thought being different was bad, until i realised what it actually meant.
"if your lucky enough to be differnt, dont ever change"



This is a quote that is similar to what I am. Music is a part of me that I cant let go, not even for 1 second! Music is like a sparkle that is connected to me and would never go away. I don't no what Life would be like without music.



made by guppy1313


made by MiserableandMagical

to me, this quote that i made means that taylor swift made me songwrite because she is my life. and she is. shes the one that made me songwrite aswell as sing. Taylor's just... the best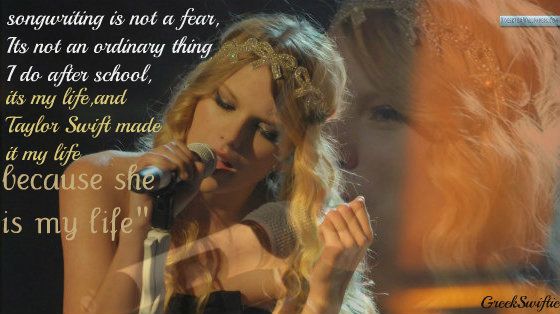 made by greekswiftie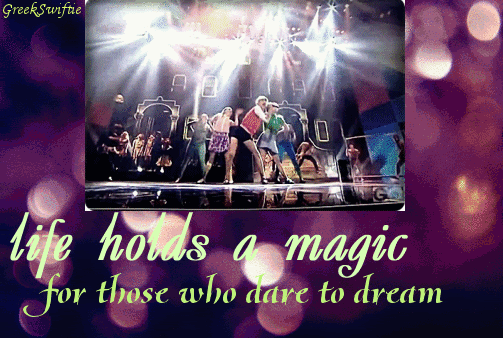 made by greekswiftie.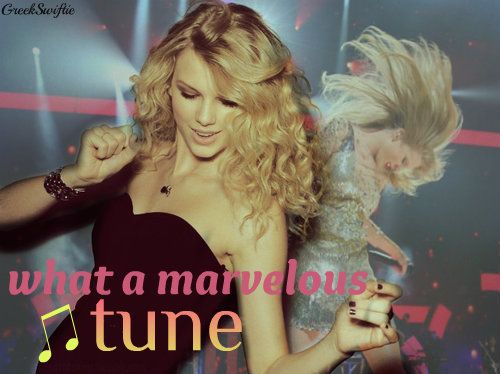 this is a quote that helps me through when i'm devastated cause when i think of this quote, it makes me think more.


made by ina2000

can someone please tell me how to make graphics now that the graphic shops have closed, I realllyyyyyy want a graphic.... please help