Hi! thank you for viewing my profile:) My names Iona. I'm 16. I live in England. I'm home-schooled. I'm that girl who's actually quite bubbly and loud if you know me well, but when im around people I don't know I'm really awkward, shy and self-conscious....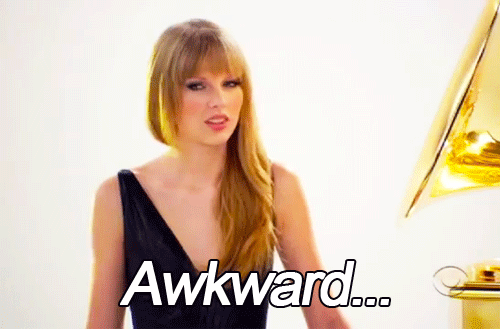 I play ukulele and guitar. Playing music makes me feel so happy:) I play Taylor's songs and also my own songs too:)


I love cats so much, they're just so cute! I have a cat called Cosmo, he is bae :) Meredith and Olivia are the cutest things in the world. Like Ever.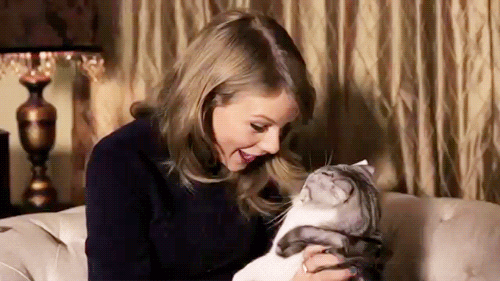 I'm really excitable, especially when it comes to anything related to Taylor. When I get really excited I start jumping and dancing around. This happened A LOT before the RED Tour...and now its the 1989 Tour!!!!!!


I love dancing around and singing to Taylor, remember that scene in the You Belong With Me video? Well, That kind of accurately demonstrates it:) Except theres no cute boy next door, I guess that's real life unfortunately... haha:)


I love books, some of my favourites are the Harry Potter series, the Selection and the Hunger Games:)
I love Jane Austen novels, they're amazing, romantic and witty, I'm a little obsessed with that whole era!
Apart from Taylor other musicians I like are Ed Sheeran (I saw him live on the 23/09/14), Gabrielle Aplin and Nina Nesbitt (I saw Nina live on the 03/12/14).
And you should probably also know....


22/03/2011
I saw Taylor for the very first time on The Speak Now Tour. It was the best night of my life, and it will be remembered.


01/02/2014
I went to the Red tour!!!! It was so amazing, Taylor sounded and looked so flawless as always:) We were in the very last row of Block 411, but we could see really well. Even though we were so high up, we had a light-up sign and were dancing and screaming like crazy!!!! It was just simply breathtaking, magical, beautiful, wonderful, amazing, enchanting words cant describe it but it was the best experience ever!


24/06/2015
I saw Taylor on the 1989 Tour!!!!!!!!!!!!!!!!!!!!!!!!!!!!!!!!!!!!!!!!!!!!!!!!!!!!!!!!!!!!!!!!!!! It was honestly THE BEST NIGHT EVER. I CRIED SO MUCH. TAYLOR SLAYED AND IT WAS AN AMAZING SHOW SO BEAUTIFUL AND PERFECT.


And i LOVE Taylor Swift! She is my best friend, her music is always there for me:) I love her voice, wonderfull songs, fashion, lovely personality, and how down-to-earth she is! She is so talented, not only does she have the most beautiful singing voice she is amazing at writing songs, she truly is a superstar and deserves everything she has achieved and more.
She's fearless, enchanting and the kind of flawless I wish I could be, she has been such an inspiration to me and one day I hope to meet her and say 'Thank you- for everything'.
The first Taylor song I ever heard was Love Story all the way back in 2008, its kind of scary how much has changed in my life and Taylor's in the 6 years since then, but everyday I love Taylor more and she is my friend through the ups and downs of life:) More and more I find myself turning to her music, she's the only one who really gets me, she is so so so much more than just a singer. I am so lucky that I have such an amazing idol! She is the one who makes me laugh when I know i'm about to cry:)
I know most people have favourite songs and albums but it is just impossible for me to choose as I love every single song so much and each album is just an amazing, beautiful, perfect piece of art in it's own right.
The other day I asked myself the question 'who would I be without Taylor?' And honestly I don't know, she is so deeply engraved into my life, she has made me a better person and inspires me so much. I swear theres a Taylor Swift song for every single thing!:)
She inspires me in so many ways- to be fearless, to speak now, to dream impossible dreams, to play guitar and ukulele and to write songs, when I was little I used to make up random lyrics as I went along but it was Taylor who inspired me to write them down. When i first started age 8 I didn't know anything about song-writing they didn't rhyme and lasted 2 minutes, but through Taylors songs I learnt how to write lyrics and what a 'bridge' is:)
I literally am obsessed, when I think about how proud I am of her I feel myself starting to cry- she is just the best!!!
She's so funny too!!!! And her dancing is so awesome!


Thank you so much for reading, I love you TC swifties:) And to all the baest baes on here *hugs*


TAYLOR GIF TIME!
Taylor is so inspiring

Rabndom GIFs that explain my life

When I'm fangirling...


When I'm making the moves up as I go...
(TO TAYLOR SONGS)


LIFE


And Taylor if in a one in a billion chance you ever read this, THANK YOU, I LOVE YOU and NEVER CHANGE

sweetdisposition


Swiftie4EverAndAlways


stayingfearless13


greece. loves. taylor


Belle


ileftmyscarfthere


Mint


Secret Santa so I don't know who made it :)


Emily


Katie


Ally


Reagan thank you so much xx
TAYLOR ACTUALLY LIKED IT I AM STILL SO EXCITED AND IT HAPPENED LIKE 11 HOURS AGO EVERYTHING IS SPARKLY EVERYTHING IS HAPPY OMG TAYLOR DOESNT FOLLOW SO THIS IS SO NEW AND AMAZING AND A ONCE IN A LIFETIME MOMENT OF PURE JOY THANK YOU THANK YOU THANK YOU THANK YOU