I met Hunter Hayes on May 15, 2013 and it was the best day of my life! He was just absolutely perfect in every way possible.
Hi Swifties! My name is

Pamela

. I'm originally from San Francisco, California (one of the most beautiful cities in the world! if you haven't gone, go visit!) but now live in Canada. Thanks for stopping by! I've been a huge fan of Taylor Swift ever since I heard Teardrops On My Guitar back in 2007. She's my absolute favorite artist and I'm proud of her and everything she has accomplished so far. She is beautiful and a great role model. Though I haven't met her, Taylor has been there for me through her music. Her lyrics have gotten me through a lot of difficult situations and for that, I am so thankful. I would give anything to be able to meet her and thank her for everything that she has done for me. I've seen Taylor three times in concert so far--I was

Fearless

in April 2010 and I said

Speak Now

in September 2011. My world turned

Red

in June 2013.

I am a huge Disney fan! I collect limited edition Disney dolls, especially the princesses, and Disneyland is one of my favorite places in the world--I try to go at least once a year! Disney movies make me smile. I find Nicholas Sparks' novels heartbreakingly beautiful. I love going to concerts, spending time with family, and hanging out with friends. I'm a Twi-Hard (Team Edward) and a Tribute (I love Peeta :D). My favorite TV shows are Friends, Psych, The Big Bang Theory, How I Met Your Mother and Supernatural. Music is my life. The right song can really change my entire day. I love Taylor Swift *of course*, Carrie Underwood, Katy Perry, Ed Sheeran, Michael Buble, Hunter Hayes (
May 9,2011), and Danielle Bradbery. I have a soft spot for plush toys and Build-a-Bear workshop. If you have are still reading this, I thank you, and I would love to learn more about you!

Feel free to send me a message or add me as a friend.

Have a lovely day!
Top 13 Favorite Taylor Songs (not in any particular order):

Tim McGraw
Teardrops on My Guitar
Mary's Song (Oh my my)
Our Song
I'd Lie
Fearless
Love Story
White Horse
Crazier
Back to December
Last Kiss
I Almost Do
All Too Well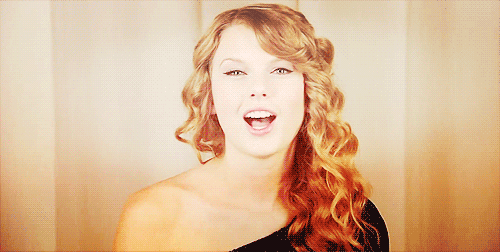 ^Credit goes to the lovely Grace Tessa^
The concert was phenomenal. I loved Taylor and all of the opening acts. I even touched Austin Mahone's hand! Pit was AMAZING! Here are some of my favorite photos that I took