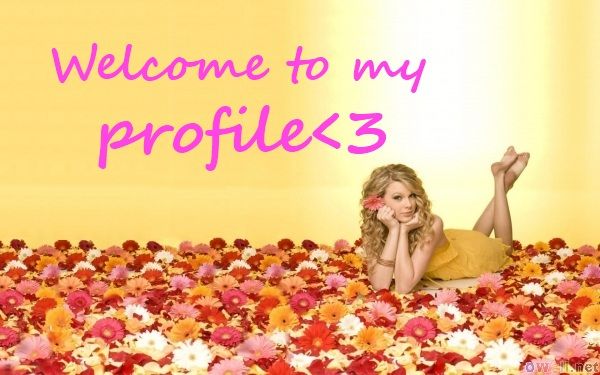 Hey I'm Mariah and I'm 15. I AM SERIOUSLY OBSESSED WITH TAYLOR!!!!! I honestly don't know what I would be like without Taylor. When I went to her Speak Now concert, I freakin bawled my eyes out sooooo much. I literally thought I would die when I touched her at her concert! The concert will always be the best night of my entire life! She has taught me so many things. Because of her I am now FEARLESS. I now know to SPEAK NOW. I would be so lost without her.

My fav song of hers is Haunted. I have listened to that song over 1000 times and no im not kidding I seriously have listened to it that many times. Most people would probably think I am pretty weird since I am kinda obsessed with Taylor but I dont really care what they think of me. I usually write a 13 on my hand everyday:))) I will do anything to meet Taylor like seriously ANYTHING! I have been a swiftie since 2007:) I got to speak now on November 16, 2011. Im a SWIFTIE and proud to be one:)

OMS I MET TAYLOR SWIFT AT THE CMA'S! SHE SIGNED MY SHIRT AND MY PAPER! SHE ALSO TOOK A VIDEO ON MY PHONE! RIGHT NOW I AM THE HAPPIEST PERSON EVER....LIKE EVER!
This is her signing my autograph!


Being a Swiftie does not mean writing on your face, making signs, and writing on your shirt some lyrics for a concert. It doesn't mean liking her for a month and then stopping. It means dancing, screaming, and crying at the concert, living Taylor's pain when you hear Back to December, feeling her happiness when she sings Fearless, wondering what got into Joe. It means experiencing the lyrics as if it happened to you and just loving Taylor so wholeheartedly that you never even think about not listening to her music anymore. Being a Swiftie is so much more than being a fan, it's being part of a family

Things that I LOVE:
1. Taylor Swift(obviously)
2. Taylor Swift(yea I love taylor that much so she deserved 2 spots)
3. Reading
4. Ian Somerhalder (he is such a hunk haha)
5. Sleeping:)
6. PURPLE
7. The number 13:)
8. Kitties
9. Dresses
10. Accents(Brittish, Australian, Irish, etc.)


Ok I am seriously obsessed with Vampire Diaries. The show is just like AMAZING. TEAM DAMON! Stefan can go die in a hole hahahaha. OMS! Damon's eyes are just gorgeous. Message me if you are also a fan:) I also love Gossip Girl, Supernatural( I LOVE DEAN), The Secret Circle, Pretty Little Liars, Teen Wolf, Awkward, and Dance Mom's!

PLEASE VIST MY SONGBOOK!
http://taylorswift.com/forum/off_topic/2134751/page/1?r=15537211#post_15537211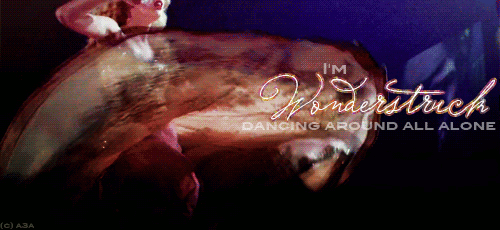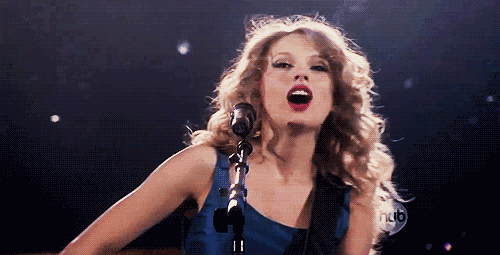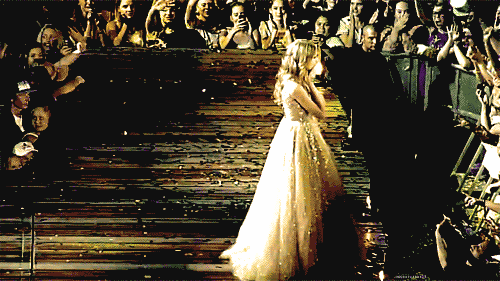 Credit to bewonderstruck13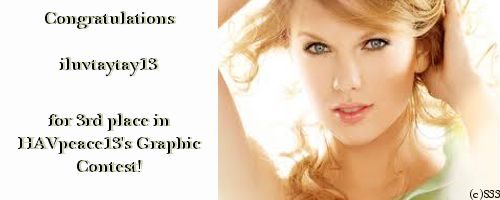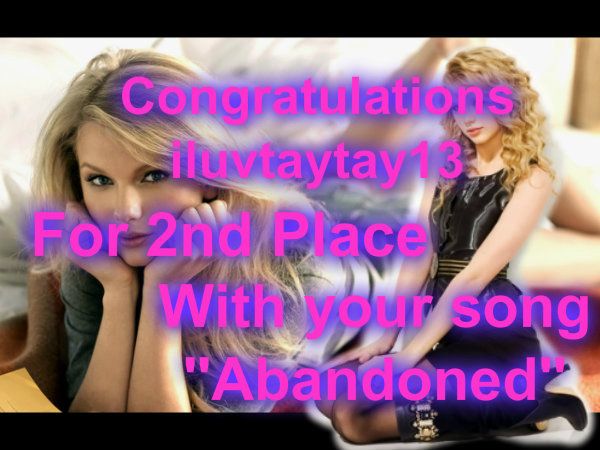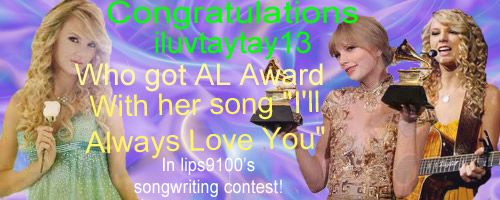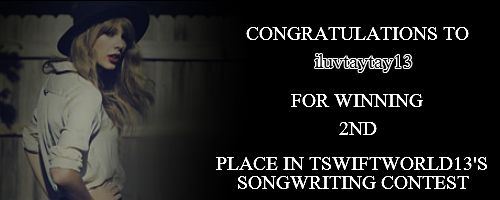 Credit to Allyouareismean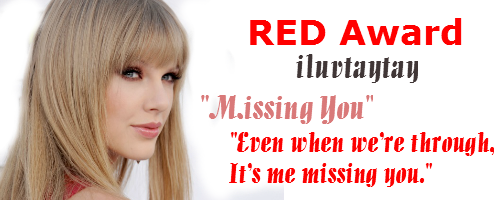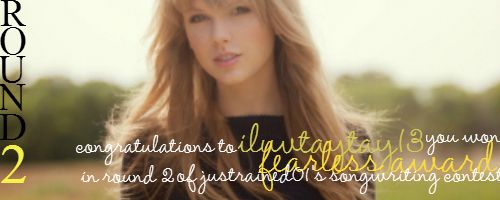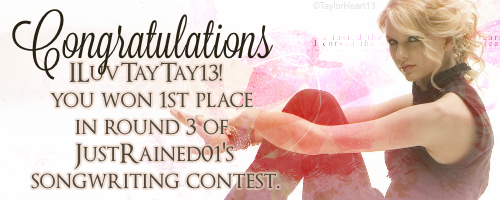 VOTE WE ARE LOSING!!!!! http://tasteofcountry.com/taylor-swift-vs-carrie-underwood-bowl-finals-2013/