Hi! My name is Shannon an I've been a Swiftie since fifth grade I think. I actually discovered Taylor through the Jonas Brothers because I used to be OBSESSED with them. :) I went to go see their 3-D movie and Taylor performed "Should've Said No" with Joe an I thought Taylor was really pretty and that song was so good and catchy. And that's pretty much how I discovered her! :) I didn't get a chance to go to the Fearless or Speak Now tour, but I was VERY RED on August 23, 2013 with my fabulous cousin bananahrr! :D

I'm really into random things like bubbles, glitter, balloons, fireworks, vintage things, writing, arts & crafts, Target, old photos, DISNEY, gifs, Youtubers, the Olympics, the sound of laughter, candles, an other miscellaneous things. :) I love all kinds of books, but I especially like The Percy Jackson Series, The Hunger Games Series, The Harry Potter series, and realistic fiction. Some of my favorite movies are A Cinderella Story, The Lizzie McGuire Movie, Ella Enchanted, Alice In Wonderland, The Wizard of Oz, LOTR, Tangled, Hallmark movies, the Harry Potter series, and High School Musical! ;) Like Taylor, I love, love, love baking, but I don't do it as often. I love making cupcakes an I prefer making them rather than eating them. Also my favorite seasons are Fall and Winter because I love the sense of coziness they bring, the cold weather, and the happiness and joy people show and spread.

Music is AMAZING. I like to listen to obviously Taylor Swift, but it changes to different artists. I like Demi Lovato, One Direction, early Justin Bieber, Ingrid Michaelson, Hilary Duff, Ed Sheeran, Youtube musicians, Hunter Hayes, The Vamps, Jack Johnson, Tori Kelly, He Is We, Atlas Genius, 5SOS, Sleeping At Last, Boyce Avenue, and Aly and AJ. I also love Hillsong United, Bethel Music, and Jesus Culture.

I would love to learn how to play the guitar or piano someday because they both sound so pretty and I'm pretty sure I put "learn how to play the guitar" on my bucket list. I'm not popular and I don't like wearing short skirts/shorts or makeup to school. I'm not very confident and I'm very bad at trying to impress people, especially people that I happen to like. And I'm one of those people whose crush only notices them at their bad moments. And one of those girls who admire their crush at a distance and can only dream of going up and start talking to them. I feel like a kid at heart at moments. I'm a sucker for cheesy books and movies even though it's hard to admit. Lastly, I have such a loving, caring, hilarious, and comforting family that I am so blessed to have in my life.

Thank you so much for reading this essay and God bless :)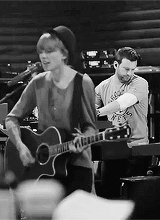 Hey guys!!!!!! Okay first off, I'm so sorry I haven't been on in such a long time!!!!!! (Yes I'm still alive) School has been HECTIC with finals and stuff, but thankfully it's my last week of school!!! YAY!!! I will try my hardest to come on here more often and update my profile a little bit and try to talk to you guys more! Okay yep talk to you guys later, bye!!!