Formerly TaySwiftForever1

My name is Jeffrey. Yes, I'm a boy AND a Taylor fan. One of the few but that doesn't stop me. I'm a Taylor fan and proud. :) I first became a Taylor fan back in 2008 when Love Story came out. Before I started listening to Taylor and Country Music, I was all about Rock music. I was listening to a Nickelback song on Youtube and there was a link to Love Story on that video (Weird, right?) so I figured I didn't have anything to lose and checked it out. BEST DECISION OF MY LIFE. After hearing Love Story, I watched all Taylor's other videos on Youtube and became an instant fan. Come Christmas, I had Fearless and her Debut album and I was listening to her music nonstop. My parents thought I'd finally lost it, but supported me none the less. I actually turned my Mom into a Taylor fan eventually. But yeah, I've LOVED Taylor and her music ever since that fateful day. I've been to her Fearless Tour, Speak Now Tour, and Red Tour, I own all her CD's, and I'm LOVING her 4th album, RED, it's AMAZING! Other than her CD's, I don't own much of anything Taylor-related, but maybe I will someday. But I listen to her music almost everyday and as far as Taylor fans go, I like to consider myself a pretty loyal one. I will stick by Taylor no matter what she does, what she says, or anything. I'm a fan Forever & Always no matter what.




My favorite song from Taylor would have to be a tough choice between Love Story and Starlight. Favorite album is Red, because I believe it has an outstandingly amazing amount of lyrical depth and it just really captures how far has Taylor has come and how much more amazing she gets with each CD. Speak Now is a close second because I have to respect that she wrote EVERY song on that AMAZING CD all by herself! That in and of itself is a huge accomplishment. Favorite Music Video would probably have to go to Mine. I love everything about that video, and I love how it tells the story. But I love all her videos. I love Taylor because of who she is and what she stands for. Because she writes from her heart and truly cares about her fans. Because she's simply Taylor and that is amazing to me. Taylor's personality and her music are what can put a smile on my face any day of the week, no matter how suckish life happens to be on that day. But before I knew much about Taylor and her personality, etc...what captivated me was her lyrics. I'm 18 years old right now and I don't think I could write lyrics as deep, meaningful, or passionate as Taylor did when she was younger than I am now. She is the songwriter to be...NO ONE writes songs like she does, and no one will. She is unique and that is just one check on the ever growing list of reasons to love her.




To sum me up in a word, I'm a NERD. I also love to write, read, watch TV and movies, etc...I have written songs, inspired by Taylor to do so, though they'll never be half as good as any of Taylor's songs. What I prefer to write is a story, or stories, and I love to. I would LOVE to be an Author someday, or a writer for a TV show. :) I've started more stories than I can count but I have yet to actually finish any of them, haha. There's one that's close-ish, called 'Crossing Paths', that I've co-written with one of my best friends. The other one that I work on the most is titled, and this is a working title, "Love, Conspiracies, & Little Green Men". It's about Spies, Romance, and ALIENS. I've kinda written it as if it were a TV show and that would be my dream come true but I plan to re-write it in book-format eventually. Anyway, I'm rambling about it, so to sum that all up...I love to write. =)

I don't like being called gay for being a boy and liking Taylor and her music but I'm NEVER going to let that stop me. I have nothing against people who are gay, I'm just not. But people can assume whatever they want, it doesn't make them right. I'm proud to be a Taylor fan. :) Anyway, more about me: In school, I guess I was kinda the quiet kid in the back of the room with little to no friends but...that's not really who I am. It's just how I was at school, ya know? I strive not to act selfishly and always try to respect other opinions even if I wholeheartedly disagree with them. My parents are the nicest people in the world and I try my best to be like them. Them, my Grandpa (who passed away 4 years ago), and Taylor are people I strive to be like. :) To shorten that up, I make a conscious effort to be the best I can regardless of what people think of me. =) That being said, my love life is still NONEXISTANT...(well, kinda...long story there...)...but that's not from lack of trying, haha. If Taylor's taught me anything in that field, it's to never lose hope. I'll meet the right girl someday. =) But yeah...that's me...my life is pretty boring, haha. :)

Favorite Stuff:
Book: Walk Two Moons
Book Series: Percy Jackson & The Olympians/Heroes of Olympus
TV Show: Currently The Big Bang Theory, Arrow, and The Vampire Diaries. Formerly Chuck, Fringe, and Smallville
Movie: The Avengers
Movie Series: Harry Potter
Food: French Toast
Place To Eat: Probably Fazolis
Season: Spring or Fall
Color: Blue
Number: 8
Song: Run, Snow Patrol / Starlight, Taylor Swift
Music Video: Mine, Taylor Swift
CD: Red, Taylor Swift
Actor(s): John Noble and Zachary Levi
Actress(es): Yvonne Strahovski and Nina Dobrev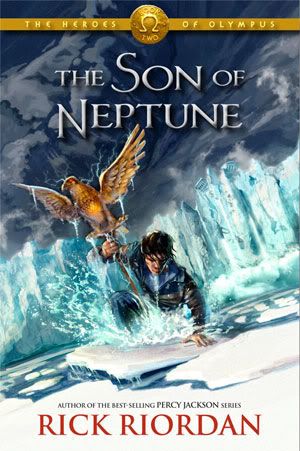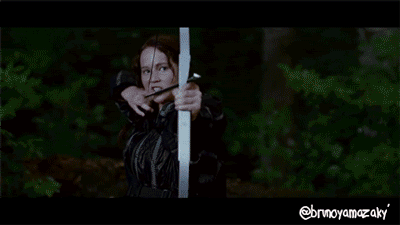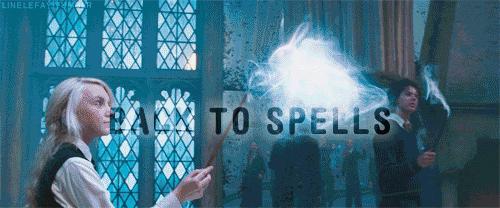 By the way, I posted a song I wrote, called 'A Million Love Songs', in a blog on here. You can probably see it if you scroll down a little. I'd really appreciate it if you'd check it out! =)
And I just now added a second song I've written, titled 'I Don't Wish (I Didn't Still Think About You)'. It's about...well, it's about someone I loved...in a way. It's sad but it's actually my favorite song I've written so...yeah! Read it??? Please??? READ IT!!! Please. Haha. :)

Have a GREAT FANTASTICALLY WONDERFUL day!! =)


So this probably isn't like super amazing or anything, but it's probably one of the only 2 personal songs I've actually written. I've written A LOT, but this and one another one (about my Grandpa) are the only two I've written from experiences I've had. ANYWAY, this song is about (and it is exaggerated a little) a girl I knew about 2, 3 years ago. I was VERY close friends with her over Youtube...