See that. I added a picture(: big thanks to MOMO_LOVESTAYLOR !!
SWIFTY'S visit carelle. She's an amazing talent:)
http://www.youtube.com/user/CarelleMowatt?feature=mhee
hello , my name is Cameron obviously (: if you have read this before yes I changed it. Finally got around to it.
Okay here it goes. I'm Cameron I am a guy! What? A guy on Taylor Connect ? Yeah yeah there's not very many of us(: but yeah I am a guy that doesn't really have friends. People only talk to me if they really need something or if there bored . I generally have three friends. TC friend pinkswifty16 and Emily Swift Forever.. and of course The greatest person alive today, Taylor swift. I'm very fortunate these to can be part of my life! Taylor though has always been here for me. She has completely helped me through life day by day. Not a day goes by that I don't stop and think... WWTD. I listen to her every day. She is there for me 24:7 and she understands me it seems like. And it also seems like I personally know her. The coolest thing about Taylor is that she will tell you anything about everything not through interviews or anything but songs(: which I think is amazing! I love Taylor. It would be amazing to walk up to her and tell how much of a part of my life she is! I have never been to a concrete because of money but next year is the year! Wish me luck!
Okay so very last thing.. I LOVE christmas and coffee!! Where would we be without them? Well.... Probably dead!
Thank you soo much(: if you ever want to talk im always here!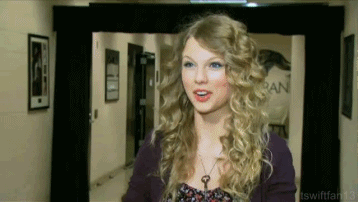 My favorite!!
I will get a hug from her.... Someday... It will happen.. It will... will....
TC Bud: pinkswifty16 thank you!!(:
She made this for me I'm so fortunate!!!


So here is the one I made(: not as fancy but its a start!


how nice of taylor to put my name on her arm (:

This is Emily http://taylorswift.com/users/Obh0OUbD go add her as a friend on TC she is very very nice and you'd be very fortunate to know her!:) Thank you so much:)