I was the first to buy Wonderstruck with Taylor's autograph
Hello,
as the title says I have the Wondestruck's perfume with Taylor Swift's autograph on it! Or better, on the box that contains it(:
Now I'll explain what and how happned:

Everything started on the 5th November 2012. I already wantedTaylor's perfume. I already smelled the perfume because there was the advertisement on Seventeen magazine. Anyway I searched the perfume in every shop but couldn't find it. It's so hard to find these kind of things here in Italy.

One day, while I was reading a magazine (not Seventeen, an Italian magazine) I saw a picture of Taylor. So I read under the picture where there was written that taylor would have sold 10 Wonderstruck perfumes with her autograph on the box. It said that it was only for Italy, and I thought "maybe I've got a chance". I mean, here in Italy there aren't many people that like Taylor Swift.

So I went looking to the start date and it said "5th november 2012" so I just screamed "It's today! I gotta have one of those perfumes". So I asked my mum if I could buy it and she said yes. So we searched the site on internet and when we found the perfume it said that they were 10. So while I was saying "come on, come one, I gotta have one! We have to be fast!" my mum bought the perfume. It costed 50euros and it contained 50ml.

After that, I've been waiting for a week or less thinking "I hope it will arrive.. and it won't get lost, it can't". And then it arrived. I was so excited and as soon as I saw Taylor's autograph I started screaming "OMG! This is Taylor's autograph! She touched this box! OMG this perfume's amazing!" and things like that. I was so happy because I was the first one to buy the Wonderstruck perfume with Taylor Swift's autograph on the box.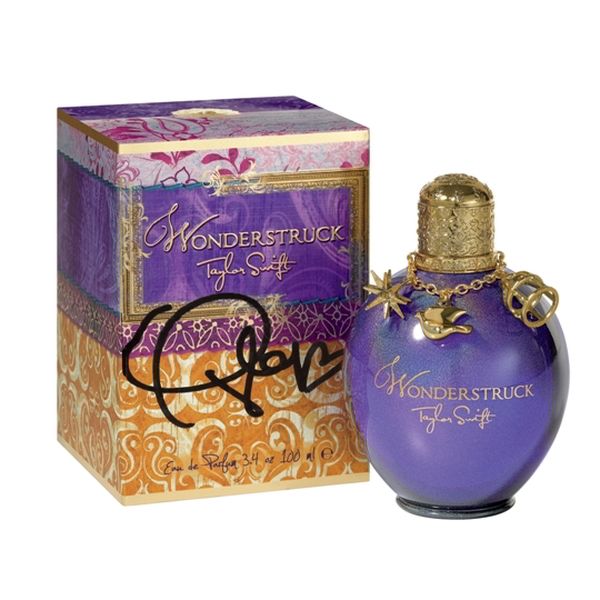 If you want you can comment saying what you think(: