HEY guys my name is Paige and there are no words in the whole world to describe how much i LOOOOOVVVVEEEEE taylor!!! Actually there are words just so hard to explain!!! she is just so inspiring to me!!! she lets me now its okay to be the way i am and she lets me no that its okay to be differnet!!!! taylor is fun to listen to and watch while shes on stage!!!! i recently got taylor swift tickets to soldier field, for the red tour!!!!! im super excited!!! I hats whenp people critize Taylor it makes me angry! Z
Plz check out heytherealison's profile...... she is sweet and kinda so please click on this link a friend her! Once again she is an amazing person and has every right to be your friend you s
are just to clicks away from being friends with the amazing allison!!! So plz click now! http://taylorswift.com/users/PdByudnS ! Taylor always makes me smile!!! When ever i see her act goofy i smile!! She has inspired me to start guitar this july!!! When people say boo when she comes on the radio im just like uhh u should see a doctor!!Please visit my forum anyone who is going to the chicago concert http://taylorswift.com/forum/2013_RED_tour/2485653/?h=l&r=23174113#post_23174113 Anyway heres a list if 13 of my favorite things!
1. Music
2.ukulele!
3. I love Taylor swift
4.my favortie color is turquoise and light purples
5 my favorite song is ours
6. I love soccer
7.I love puppies!!! Especially German shepards and labs
8. I Luv calafornia!! Its so warm and I have relatives that live there!!!
9.I get excited over the silliest things like Danni on biggest loser losing 11 pounds and becoming a finalist!!! Hahaha ya pretty stupid but yes I did!!
10. Frandgos are amazing ecspecially dark chocolate!!
11. My favorite show is pretty little liars!!
12.I love stir fir
13. Did I mention IM OBSSESED WITH Taylor swift!!!
If u wanna talk message me!!! I check my mail everyday so I don't take forever like some people to respond!!! Hahahaha I'm just kidding!!! Im can be kinda crazy nit to mention CRAZY!!!! like most swifites I dream of the day where I run in to Taylor at starbucks!!! My favorite car is a fyatt and in white!!!! .im super friendly soooo friend request me whenever i willl totally except!! below i have some gifs of taylor and some explain things about me to so take a look

im going to the chicago concert cant
wait! message me if your going we can talk about it because i have news!!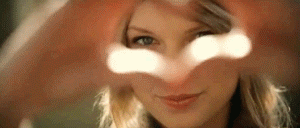 By jessicamareeveronica


by jessicamareeveronica


thalita028

Taylor is amazingly awesome!

i love you taylor
shes so pretty

SAY WHAATT??

everyone has one so dont forget it!'

keep loving taylor!



she loves me
by juulliee95

im so beast yo know!!!
by bianika_flg15

sparks fly when i see taylor
by theswift13

looking good!!
by madiisawesome8

MEAN has taught me to be myself no matter how mean people can be about what you do.

i luv taylor for loving me and all of her fans. shes just so amazing

speak now is also my favorite song!

like taylor in this picture i can get scared or scream over the stupidest stuff!

TAYLOR has taught me to be myself to be who i want to be.
by flashbacksandechos: kaylee

this song always makes me cry cuz it reminds me of my 4 year old puppy who we had to put down because he had cancer in his leg. :-(

im totally obsessed with this song!


I
Taylor swift
22 by Taylor Swift

anyway thanks for reading!!!
So I was thinking and I was just wondering what songs taylor would write about if she got married had kids and didn't go through Any more relationships...... I mean what would she write about... Maybe being in love and not having to go some bad break ups or how she made a good decision or she would just still write about her past break ups.... and i know to all of you going she dosent just...