Glitter Text Generator
Glitter Text Generator
Hi my name is Shania. I am 17 I love LOVE the colors Dark Blue and Hot Pink. I love hamsters dogs and cats and wolves.
Glitter Delight - Custom Glitter Graphics
Cute!
Glitter Delight - Custom Glitter Graphics
Awww! :')
Glitter Delight - Custom Glitter Graphics
LOL!
---------------------------------------------------------------------------------------------------------------------------------------------------------------------------------------------------
OMG ROTFL!!!!!!!!!!!!!!!!! Hhahahahahahahah!!!! i love this little guy!!!!!!!!
I am great in my English classes. My favorite food is Pasta .I have a little brother he is 5. His name is Robert i have a little sister who is 12. Her name is Holly. She is in 6th grade of middle school. I also have a 15 year old sister named Katlyin. WEIRD FACT ABOUT MYSELF: New glasses that would be used for like Dr.Pepper and i've never drank out of it and it is brand new. I love it! i go around the house like a maniac screaming laughing jumping and after like a week it dies down and then it is really boring. :( CONCERT EXPERIENCE: My SPEAK NOW tour was awesome! She put on a great show. And her voice! Oh her voice. Was like listening to a blue eyed blond headed angel! RED. I saw I knew you were trouble live! i saw her little weird random stage dances live as well! Oh yeah. SHE EVEN LOOKED AT ME!!!!!!!!!!!!!!!!!!!!!!!!!!!!!!!!!!!!!!!!!!!!!!!!!!!!!!!!!!!!!!!!!!!! AHAHHAHAHHHAHHHHAHAHHHHHHHHHHHHHH!!!!!!!!!!!!!!!!!!!!!!!!!!!!!!!!!!!!!!!!!!!!!!!!!!!!!!!!!!!!!!!!!!!!!!!!!!!!!! I GAVE HER THE HEART SIGN AND SHE SMILED AT ME!!!!!!!!!!!!!!!!!! ( but probably the whole side of that arena thought that. oh well) AHHHHHHHHHH!!!!!!!!!!!!!!!!!!!!!!!!!! How one more swiftie came about: So it was like 2009 and i heard this beautiful sound from the radio.it said something like this "You should've said no you should've went home you should've though twice before you let it all go and baby you might still have me!" So i asked my dad who sang that and he said " Taylor Swift should've said no." I was like this girl is awesome! But sadly i went to bed. And never wrote her down on a note pad. Therefore i forgot everything. Her name the song. It was horrible. :(. But then i went to school. Okay so the girls was all like " You belong with meeeeeeee!!!!!! i said " who sings that?" and like 5 of them went " TAYLOR SWIFT!!!! duh... hahahah So baby why can't you see that you belong with meee!!!!!" So i went home and i searched her up. Her background was great. I saw some clips of FEARLESS tour. I thought. Gosh this girl can really put on a show! I saw some pictures of her. SHE WAS ( and still is and forever and always will be!!) ADORABLE!!!! I saw tons of music video's! :D. And i also started collecting information and now i'm like a Taylor swift Quiz WIZARD! :). Soon Speak now came out. My dad and mom got me Speak Now tickets! June 11th 2011 i SPOKE NOW. I didn't hardly know her. But as soon as i went to that concert and more albums came out i loved her! And for my birthday my parents bought me 'Wonderstruck'!!! Which sadly i'm allergic to. :''(. But for some weird reason ~~'Enchanted Wonder Struck' i'm not allergic to. :DD!!! Now I now have the perfume and body lotion and body glitter for ~Taylor~ I don't like the smell of that -_- but i can see where she was going for. I also got sounds of the season i love it. :D Thank you for taking time out of your life to read my boring bio. :). If you did. Thank you so much! Bye come back soon!!!
Feel free to Message, Comment , Or friend me!! :) Oh and i am now a Mahomie!! Fan of Austin Mahone! For me i am a huge fan! Hey! Follow me on Twitter @I_am_a_champion and on Instagram @mahomie4life7417 and Keek LoveMahone7417! Thanks! ~~~~ Updated November 15 2013
This will be the proudest license i have ever gotten! :D thank you!
i
Taylor!
swiftie id!!!!!!
made by the#1TaylorSwiftFAN!
this has to be the nicest thing anyone has ever made me! Thank you TexasSwiftie4Eva for saying that about me! You have made my day! :)
you are so so so sweet TexasSwiftie4Eva
thank you! You have made my day. And any day that i have that is so horrible i'll look at this and smile so much till it hurts! :) thank you! Your sweet and so wondeful!
----------------------------------------------------------------------------------------------
THIS PART OF MY PROFILE IS DEDICATED TO GIFS!!
ENJOY!
~~~~~~~~~~~~~~~~~~~~~~~~~~~~~~~~~~~~~~~~~~~~~~~~~~~~~~
So true!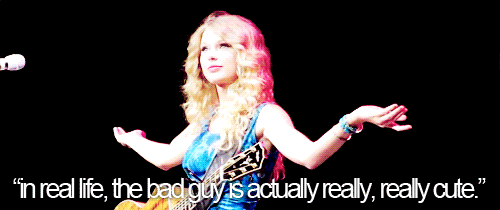 This is VERY true for me!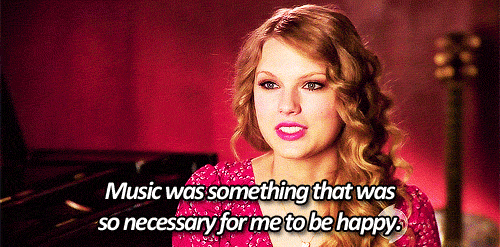 My all time favorite funny gif of Taylor! Lol!!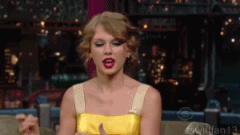 Who Loves Taylor? Who Watches every show of her? Who cuts out every article of Taylor they see? ME! lol ;)
Me: So taylor were you at the game last night? For the tigers? Taylor:
http://i928.photobucket.com/albums/ad125/nicoleamandaa/Taylor%20Swift%20GIFS/th_rawr.gif
------------------------------
Other great songs of her's i made these 3
I Knew You Were Trouble
Starlight
22!
-------------------------
This is SO true!
~~~~~~~~~~~~~~~~~~~~~~~~~~~~
Here are pictures of my animals
Here is Smokey
he had a tail in this photo. When he grew up i guess he got into a fight. He showed up on our porch one day with a bald bad wound on his tail. We took him to the vet sadly they had to amputate it. If not he maybe would have died. But he is happy healthy now! :D
Here is Bo!! We've had him since i was 4!
here is Cuddles!!!!!!!!! We adopted her on Oct. 19 2012!
Like her hat? Very festive isn't it? Lol
http://i1062.photobucket.com/albums/t484/kitkatsc/taylorgif33.gif thanks for coming! Visit again soon!
I know this may be just a Fewwwwwwww days off lol but Happy New Years! 2013 was such an awesome year for me! I hope it was to for all you swifties! And I hope 2014 treats everybody well! :D