Hi I'm Jordan! Thanks so much for checking my profile out :)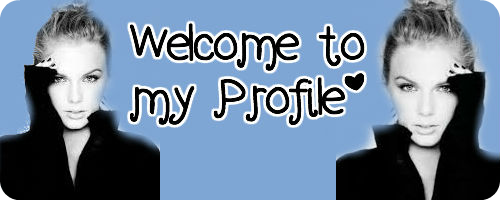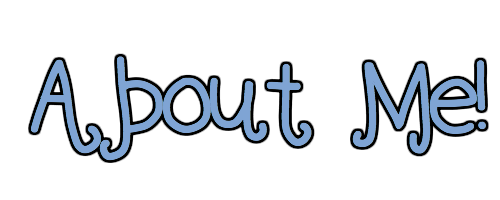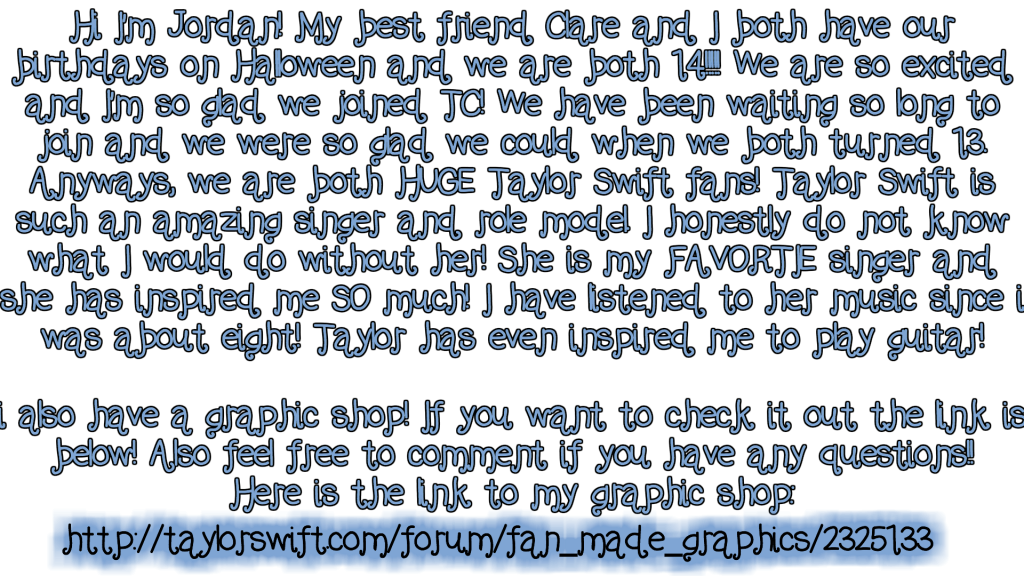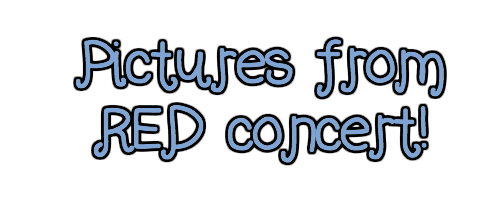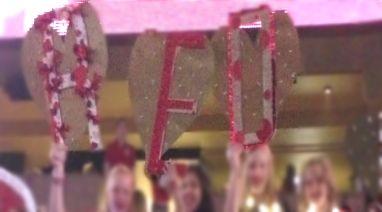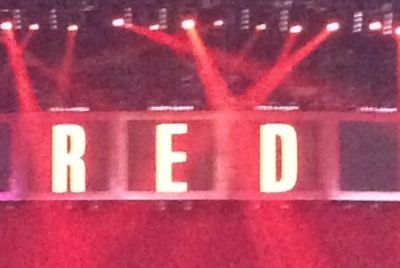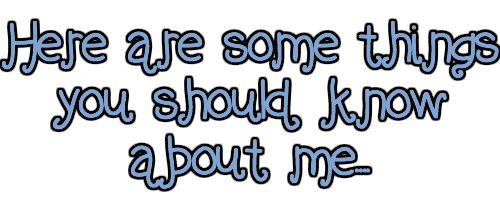 I laugh a LOT (Especially with Clare). I play soccer and i love dance! I also act ( I was in my school play Christmas Carol and Beauty in the Beast). I LOVE my best friends, my family, my two crazy sisters, enchanted wonderstruck perfume, photography, fashion, my phone, my puppy named Cookie, pink lemonade, instagram, blue nail polish,starbucks, the color purple and blue, rainy days, bike riding, making videos with my sisters, youtube, bethany mota, playing soccer in the rain or on cold days, ice cream, instagram and of course Taylor Swift. I also enjoy traveling and I'm so lucky to go to so many amazing places. I also love to get cute new phone cases. (my favorite one is in the shape of a purse). I don't like to read much, but once I find a book I like, I cant put the book down!! Currently I'm reading Allegiant, but after I finish that book I want to read the Host. I'm afraid of scary movies creepy things, and snakes! I like to draw flowers, people, and beaches. Every summer I do an art camp that I look forward to every year. Also, did I mention that I collect erasers and anything that has to do with taylor swift. I really want to learn how to surf and i'm starting to learn how to play guitar too!!!!!!! My favorite tv shows are greys anatomy, vampire diaries, and pretty little liars.I laugh when i get nervous (its kinda weird). i like scented things ( epspecially taylor swift wonderstruck and candles). My favorite candle scent is probably cinnamon, or pumpkin. My favorite movie is currently catching fire. im just like any other teenage girl who loves taylor swift but I would do anything to meet he... I honestly don't know what I would do I met her!
My lucky numbers are 31,2 160, and 13!!!!!!!!!!!!!!!!!! But mainly the one thing that has helped me so much and has made me become a better person is Taylor; I look up to her!





Oh and Clare and i both have shelf in our rooms and we put anything of taylor swift on there--such as pics of her, perfume, posters, taylor swift merchandise, taylor swift albums, and anything else. We both adore Taylor!!! i also collect owl stuff like i have a cute owl hat, necklace iphone case, ect.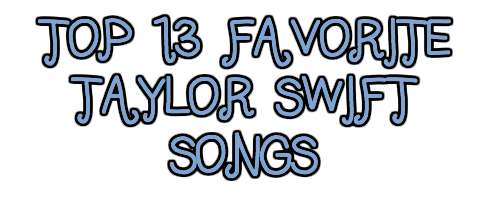 So anyways this is just a little bit about me and thanks for taking your time to check this out and read all of this! Taylor Swift really cares about her fans and thats why its such a great opportunity to be on Taylor Swift Connect. So thanks for reading this (I know its long)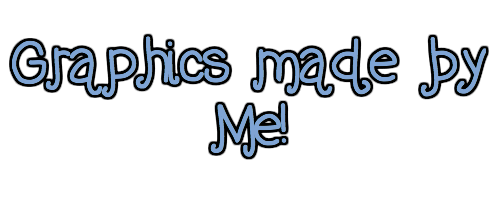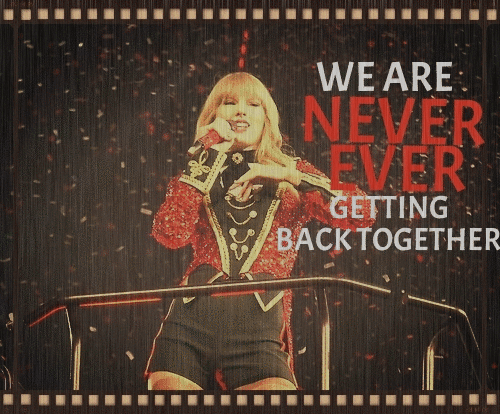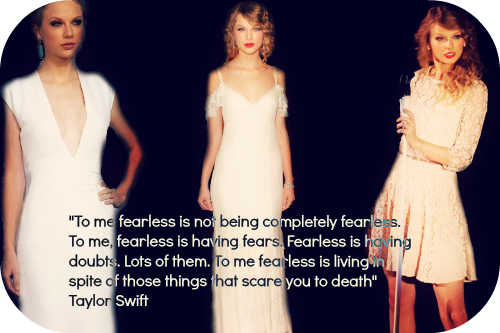 --"Good evening, *******. I'm Taylor and welcome to the 'Speak Now' World Tour! If you're in a city that's absolutely out of their minds crazy insane, jumping up and down, if there was a city like that on one of your last tours, you would say to yourself, 'I'd like to come back and play *******, *******, again on my next tour.' And then, you think about it and you're like 'No, wait. I remember something about *******, *******. I remember that they were so crazy, out of their mind, insane that I'd like to play there twice!!"

-"I wrote a song called 'Red' and thinking about what that song means to me and all the different emotions on this album they're all pretty much about the tumultuous, crazy, insane, intense, semi-toxic relationships I've experienced in the last two years. All those emotions fanning from intense love, intense frustration, intense jealousy, confusion, all of that in my mind, all those emotions are red. There's nothing in between, there's nothing beige about those feelings and so I called my record that."

-"Your lucky enough to be different, never change."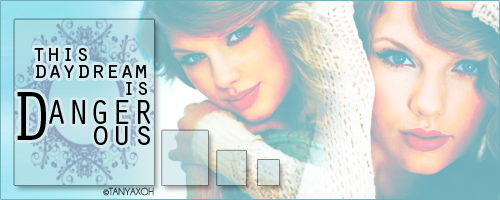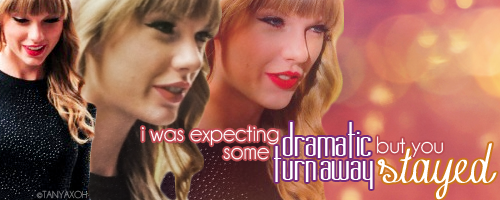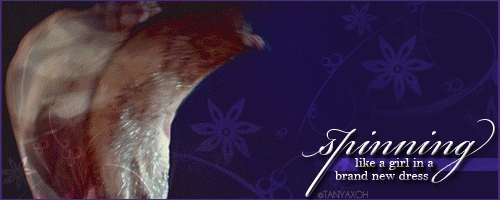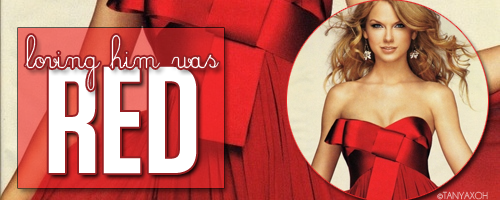 Also thank you to all of the graphic makers for many of the graphics I have on my profile like Tanya, TaylorSwiftFan001, and so many more! I hope everyone has a GREAT day!






Red by
Happy 25th Birthday Taylor!! You are my role model! I hope you have an amazing birthday! love, Jordan