Taylor Swift 22 Fashion Blog:
This is my first fashion blog about Taylor Swift so it might not be perfect... Here we go!!!!!

This week we are going to do a fashion blog for the music video 22. In 22 she has a lot of fun and exciting outfits and clothes so I choose that video. In the video she wears a shirt that says "Not a lot going on at the moment". That shirt is sparkly, cute, and funny. So here's a picture for those of you who haven't seen it yet.


Cute isn't it:)

Next I'm gonna show you when she wore the RED heart glasses and black hat. I really think that the outfit was cute and well accessorized.

Fun!!!!

Next is the cute headband that Taylor wore on the trampoline and at the pool. I think the headband is cute because it is sorta 60's and stuff. Now here's an image of it below...


Adorable!!!

Last but certainly not least is the cute animal/cat headband!!!!!!!!! It was so CUTE and fun! I just loved it!!!! Now here is the image of it...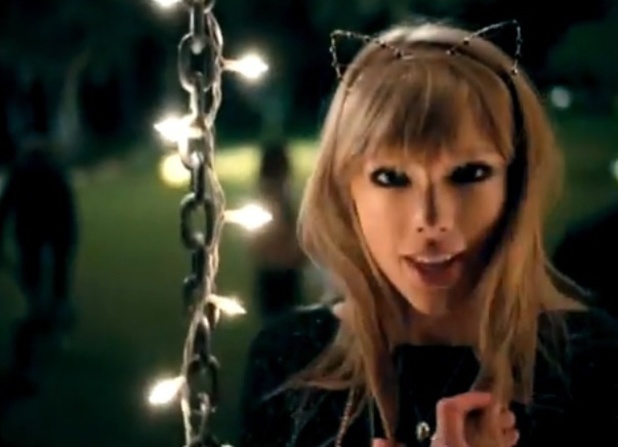 I hope you liked my blog and I'll hopefully do another next week!