hi my name is Kate! :)

i love Taylor swifts music sooooooooooooooooo much!!!!!! she is soooo pretty and talented!!! i like to listen to other artist like Selena Gomez, Katy Perry and Carrie Underwood but Taylor swift is 100000000 time better then them lol!!


GIFSoup

i love to bake! i have no experience at all but i like to be creative in the kitchen! that is probably the reason why i love cupcakes sooooooo much!!!




my all time fav movie is Disney tangled! have seen it 34 times and counting!



GIFSoup

i LOVE cats!!!! i have a cat names alley and a fish name sushi! my cats is about 5 years old!




i am not much of a reader but i am a fan of books by Wendy mass! my fav is finally! its about a girl who has had strict parents since she was little so every time she asked for something they said when Ur twelve. so she made a list and when she was twelve she got to do all the stuff on her list and they all went really bad and were nothing like she expected! i recommend to everyone that you read it cuz it is hilarious!



GIFSoup

i figure skated for 8 years but just quit last year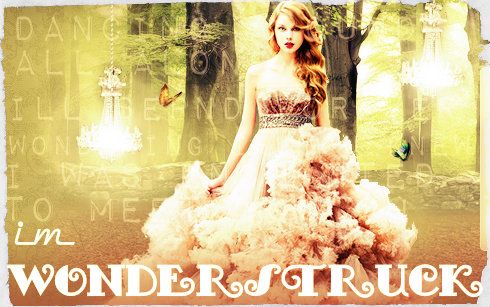 i became a Taylor swift fan when i got fearless for my 10th bday! ever since then i have bought all of Taylor albums, plastered posters of her all over y wall (and the occasional cat :)) and have listen to ever song she has ever wrote! my fav song by Taylor is forever and always and will always be my fav song! I know every word to every song and i have 5 hours of Taylor music on my iPod! i listen to her music everyday and put on wonderstruck every morning! My biggest dream is to go to a Taylor concert and meet her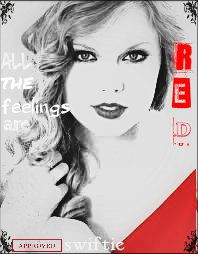 i am 14 years old (Taylor lucky number :)) and am often very hyper!

my all time favourite show in the whole world is adventure time! like omg i could watch it forever!

i am really into fashion so i like to think keep up with tends but i might just look rediculous all the time lol

im very interested in interior design




my goal is to get 300 +friends (thnx for helping me get 200!!! you guys are awesome!) thnx sooooo much for reading this (i know it is very long) hope to see u on my friends list!!!!!


i done its over stop trying to make me feel bad stop trying to getcme back stop thinking ill one day trust you again its not gunna happen i did nothing to you and u never even told me what i did how am i suppose to help u if i dont know what i did im happy now i have good friends i will never be able to trust u after what u did u left me in tears for months just...