This one above was made by http://taylorswift.com/users/za7cmOqW ,you should request at her graphic shop!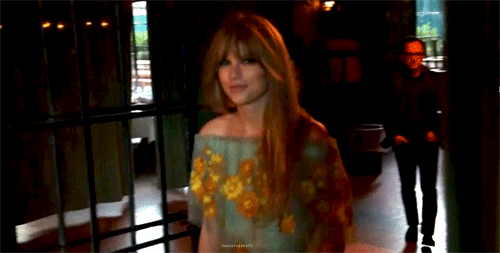 - - - - - - - - - - - - - - - - - - -Attention- - - - - - - - - - - - - - - - - - - - - - - - - - - -
- - - -I have internet again but still cant get on often - - - - - - - - - - - - - -
Hi!
Welcome to my profile!
SO HAPPY YOU CAME!



Chances are you'll find me dancing in my room
Kinda like this ;-P


Feel free to Friend me ( I accept all ), Message me( I respond to all ), or PLEASE Comment on my page!
( working on badges ;P )

We just watch love come and go like passing cars on the road that never ends.
Quote by CoconutCoffee08.Here is a link to her profile! http://taylorswift.com/users/1HFoC7JM


last updated:
June/6/2015

Hey ya'll! My name is Trinity Jade Simpson.
My birthday is August 27 1999,
I was born in Tennessee,grew up in small town IL til I was 9.
Then moved to AZ, lived here for 5 years, moved around a lot.
Moved back to IL to see my great grandpa before he passed.
Came back to AZ, left my step-dad there (hallelujah)
I have 5 brothers :P, Skylin (18), Eros (7), Sirius (5), Lucius (3),
Avryn (a couple weeks old, born on Sky's 18th b-day)
I love to climb trees, read books, listen to music, crochet, and having fun!
I love horses, my family, country music, the moon, and mountains.
We plan on moving to France to have an organic farm,
completely sustain ourselves and help others awaken.
My dream is to use energy healing to help animals,
and own horses, travel, and become an environmental activist.
But right now I'm a free spirit that loves adventure,
following my heart, and spreading the love!
I have medium-length honey wavy colored hair.
Blue-gray eyes with green around the center.
I typically wear t-shirts and jeans, bare-foot if I can.
Me and my family have been ethically vegan for 9-10 years.
We are all unschooled and only learn what we will need,
or what we're curious about, learn from our mistakes mostly :P



I am currently redoing my profile and
don't get much time to work on it but
will hopefully look great when done!
Thanks for visiting! Please comment!
Now go have yourself a nice cup of tea! :)
So,I have a friend named Kelsie,Iv'e known her for a few months,love her! But I was talking to another friend today named Josh and he told me that she called me a b*tch because her boyfriend liked me. I haven't gotten the chance to talk to her but I'm not sure what to say even when I do. It just really hurts.